So i think it's about that time i finally FIND time to make a build thread...
Ill upload pics later. But ill throw the details in now.
This was suggested to me by a coworker.
So if you would like to
donate $1
click the buttom below.
Donations over $1 are not accepted
, but i can't stop you from doing it over and over.
This donation is for a 2.3L DISI MZR swapped in a Sedan. All labor will be done by me, Pictures and possible DIY may be in order.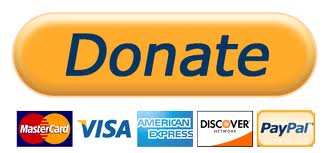 Vehicle Make/ Model: Mazda 3 i sport / Mazda Axela BL
Year: 2012
Engine and Suspension Performance Modifications:
Corksport SRI
Corksport Exhaust w/ Racepipe & High flow Cat
Corksport Front Strut Bar
Corksport Rear Sway
Eibach Sportline kit Lowering springs
Corksport SRI Air Box
Corksport Mid-Chasis brace
Corksport Oil Catch Can
Corksport Front Sway Bar
Corksport Front Adjustable Swaybar End Links
Corksport Mazda 3 Race Rear Motor Mount (70dm)
Corksport Mazdaspeed 3 Big Brake Caliper Kit
Stoptech Front Slotted Rotor Set
Interior modifications:
Full LED Interior conversion
Mazda Seatbelt covers
Upgraded OEM MS Tweeters
Upgraded OEM MS Pedals
Custom Metallic Silver Door panels
Exterior modifications
MazdaSpeed3 Alloy Wheels
Corksport Mud Flaps
Corksport LED Engine Bay Lighting
Corksport LED 3rd Brake Light
Corksport LED Rear Bumper Lights
AutoExe Front Bumper Cover [R.I.P]
Window Visors OEM (Canada)
OEM 2010-2011 Mazda 3 Fog Lights Removed because of 2012 Bumper
Painted Rear window spoiler
Painted rear OEM Spoiler
Kensun 6000K H11 Low Beams
3000K 9006 Fog Lamps w/ Yellow Overlays Removed because of 2012 Bumper
Full LED Exterior conversion
15% Tinting all around
Future Mods:
Knight Sports Bumper
Corksport Underbody 4-Brace set ($249.00)
Corksport Aluminum Skidplate ($249.00)
Corksport Rear adjustable Swaybar Endlinks ($99.00)
Sparco L999 Steering wheel ($279.00)
Sparco R505 Racing Seats ($699.00) Each
Sparco 2 INCH 4PT SNAP-IN Seat Belt Harness
Don't forget to follow me on Instagram !

Installed my Adustable Rear Sway Bar From CorkSport
Adding another one to the list.
This one is for "Sun Shine State" not being visible at the bottom of my license plate.
Under "I love driving slow" it says sunshine state. supposedly that has to be visible. I only get Tickets in MY city. no other city comes up with this BS..
Got my Window Visors, Finally....
Got my AE Bumper Painted and my side Skirts, Just need to finish the bumper with the Black lip than pick them up and put them on.
Installed AE Front.
So i went to the Shop Thursday... I was there for like 11 hours i think. Didn't get everything done since half the time the other 2 ppl i went with were bullshitting... Our shop is connected to a Hobby store so they went n played with those RC cars that go like 60+ mph and some rc trucks to go off road with. I sat there and worked though.
02/07/2013
Here some pics of the day.
Just pulling the cars in...
Lifted and removed tail lights so i can install rear bumper LED lights
Installed CorkSport Air Box
Removed Mud Flaps and other bolts to install Side Skirts.
Took a little longer than i expected but i eventually got the rear bumper off
Wired the LED lights to the license plate light
Slid under the car and installed mid chasis brace in about 18 seconds.
I took off the cover and thought id paint it. Ill take another pic later on how it looks on the car
Since i took off the mud flaps i thought id wipe the front ones real quick and put a sticker on them
THE NEXT DAY...
Ordered Fog Light set from OEMMAZDAPARTS.COM
They didn't have them in stock so i'm still waiting for them to stock up and ship. Im estimating 2 week at most..
Monday, February 18th, 2013 Update
Fogs have come in the mail, Will update with pictures ASAP.
Delivered On: Monday, 02/18/2013 at 10:56 A.M.
Left At: Front Door
Friday, February 22nd, 2013 Update
Bought a set of Speed 3 wheels w/ Donlop Tires for $500
Friday, March 8th, 2013 Update
Finally installed Fog Lights
Friday, March 18th, 2013 Update
I need to do a real photoshoot, a friend of mine took this as i was pulling out. Looked like a good shot
Received Demon Halos from LightWurkz
Tested them, Bright AF
This pictures does not show how truly bright the halos are
Thursday, March 28th, 2013 Update
Small Quick photoshoot.
Thursday, April 25th, 2013 A Slightly productive day
HIDs Came in
Installing Kensun HIDs in the MS3
This is Keiko!
Painting my Fog Lamp Inserts, getting rid of the Plasti Dip & taking a break while the coats dry
The outcome
Sunday, July 21st, 2013 Picture Update
Saturday, September 28th, 2013 Update
Hood Strut Lift Kit by Corksport Installed And Sneak Peak into Bake and painted Headlight
Saturday, December 21st, 2013 Update
Corksport Sway Bar Endlinks Installed
Corksport Front Sway Bar Installed
Corksport RMM Installed
Corksport BBK Installed
Saturday, February 8th, 2014 Update
Installed OEM fogs on OEM bumper
Modified and Installed STI V Limited LIP
Black Roof Wrap
Slammed A La Carte
Did interior door panels Metallic Silver, matching the door handles and other silver interior pieces
ALSO, As for an update on the MS3.
Corksport Short shifter & Bushings installed
Kensun HIDs installed
Corksport stubby antenna installed
Stage II Corksport Intake (w/ TIP)
TurboSmart DualPort full recirc
OEM Mazda Visors
Corksport RMM
If you want look at my instagram for pictures as well.
Tags: mazda, mazda3, mazda 3, mazdaspeed, mazdaspeed3, axela, bl, slammed, mod,, modded, modification, 2.0 2.3 2.5 2.0l 2.3l 2.5l turbo aftermarket autoexe jdm 2010 2011 2012 2013 isport, i sport, itouring, i touring, s, sport, ssport, s, touring, stouring, s, grand, touring, mz3, ms3, mps, mazdausa, mazdarevolution, parts, fog, lights, grill, side, skirts, baysonr, lightwurkz, hids, 9005, h11, 9006, diamond, blue, corksport, corksport, exhaust, intake, sportline, eibach, lowering, springs, ilovemycar, ilovedrivingslow, ilds, mazdamovement, sflamazda, mzr, disi, turbo, 2.0 turbo, mzr, mazda, 3, turbo,