Got them in yesterday, installed them today. They aren't 100% perfect fitment, but pretty close. When installed, there's a slight gap between the radius of the body panel and the mud flap. You can decrease this gap by pushing the mud flap closer to the body while screwing in the self tapping screw. For $35 shipped, I'm satisfied.
Stock auction picture: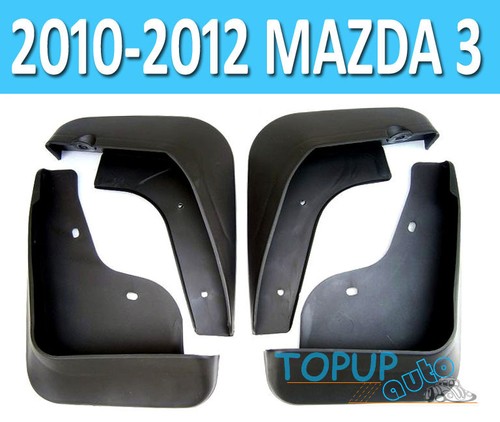 For the fronts I removed two of the wheel well retainer clip screws (I left in the expanding base) and positioned the mudflap over the holes, then put the screws back in along with the two self tapping screws at the corners.
Note the two self tapping screws at the far edges.
The rears were a little more misaligned, I loosened the bottom bolt and positioned the mudflap, then pushed it closer to the body and drove in the self tapping screw. This made the flap hug the body more and eliminated a bit of the gap.
Again, I think this was/is well worth the $35 it costs. You can't even tell there's a gap unless you're 2 feet from it. Functionally, I don't foresee any issues, but we'll see how it holds up over time. The only thing I'd recommend is heading to Lowes beforehand and grabbing some longer wheel well retaining screws. The only way I was able to install these ones were to separate the retaining screws, so the retainer was beneath the mudflap and the screw was above it. It's a tad short and not protruding all the way into the panel, so it's not expanding 100% and doesn't look as clean. I'll update this with a part number and some pictures to show you guys what I'm talking about after I get them.
UPDATE:
Rear:
Update (5/04/12):
The screws provided are NOT coated. They will rust! You can either spray them with something (black paint, clearcoat, etc) or grab some coated screws from a hardware store.