Please DISCONNECT the negative terminal of the battery before doing this.

Disclaimer: This is for reference only. Do this at your own risk. I am not responsible for any damages caused as a result of this!!

DISCONNECT the negative terminal of the battery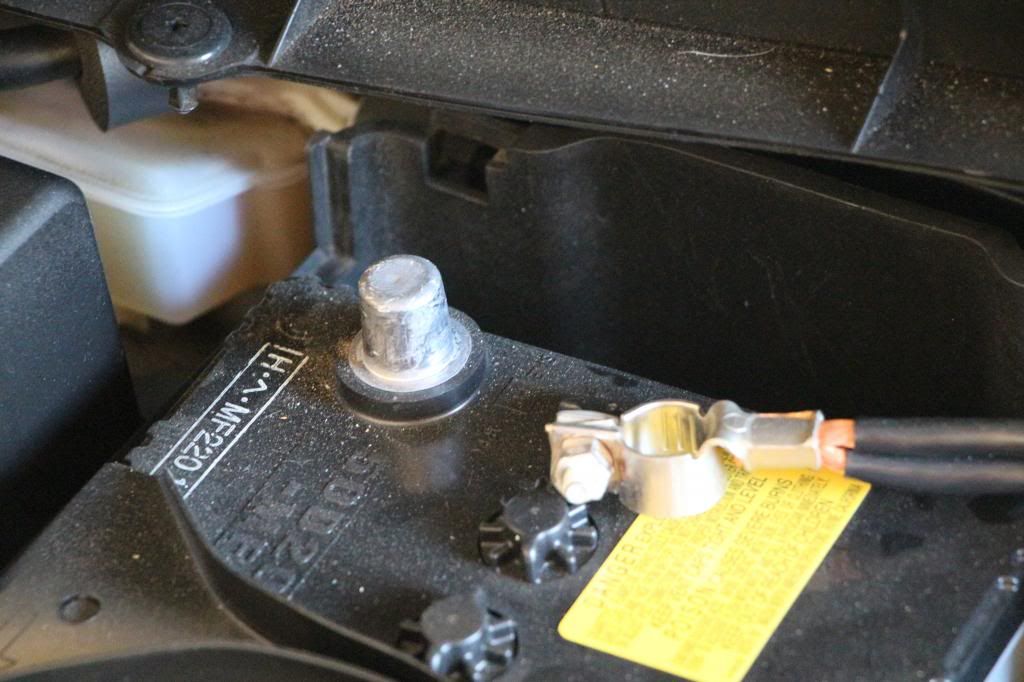 Remove the bolt cap, the airbag has two bolts attached. One on each side of the back side of the steering wheel.
Tools needed:
- a flat for the cap
- 10mm socket for the bolts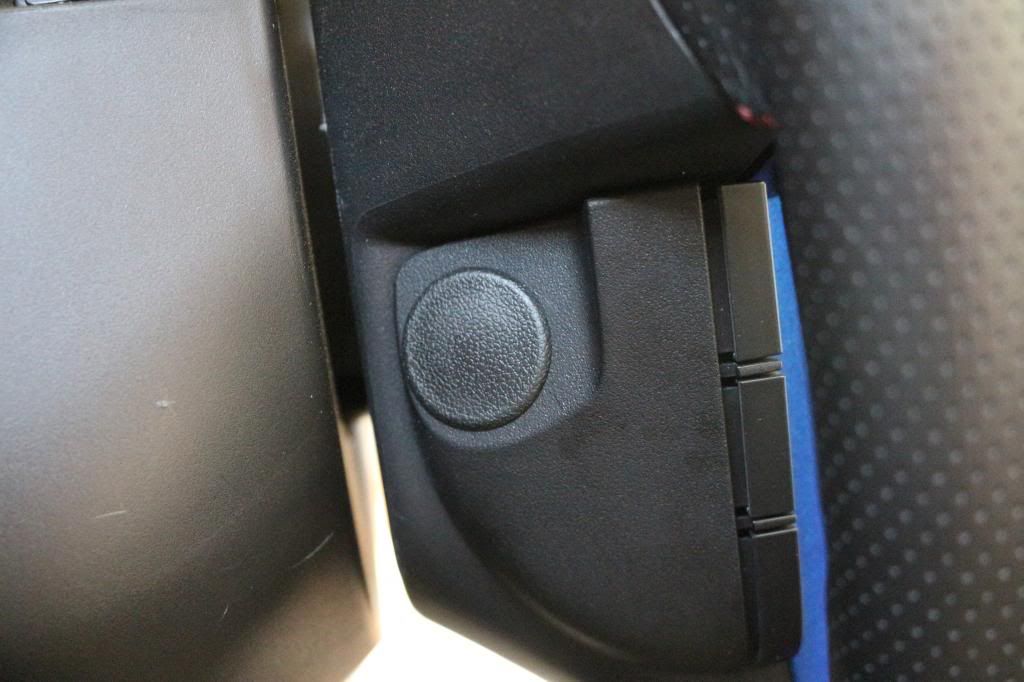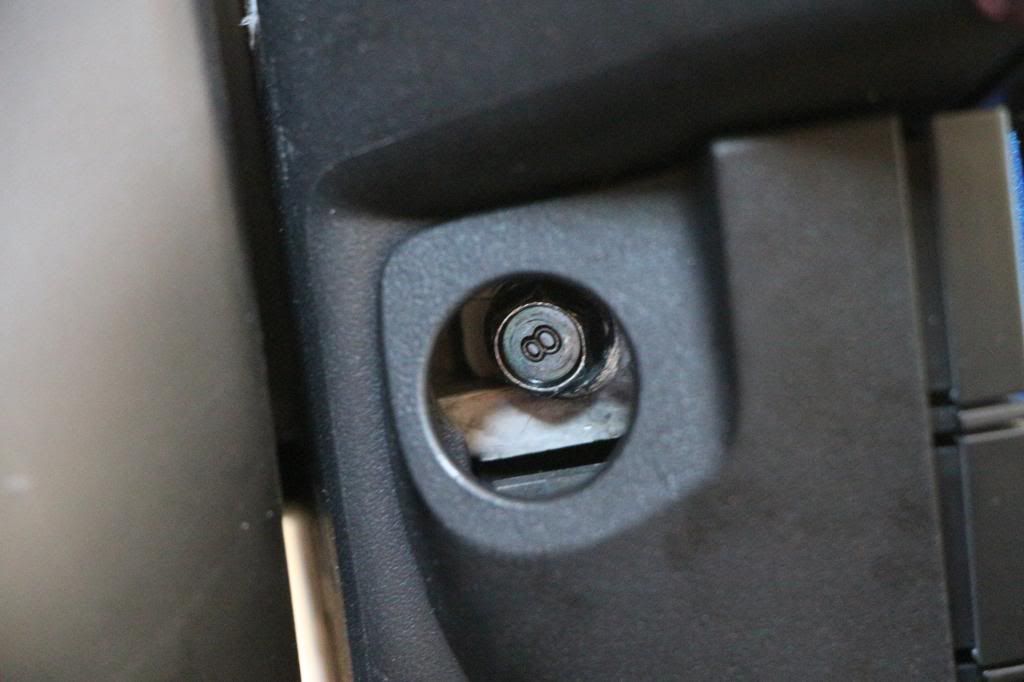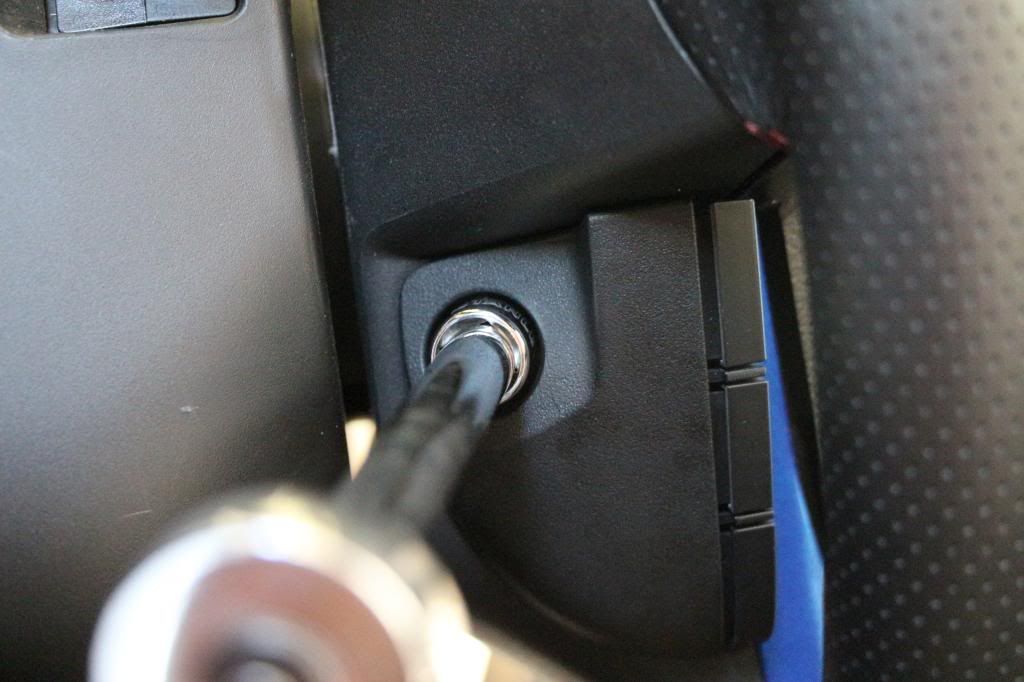 Airbag is loose and flip over you will see two connectors from the clockspring connected to the airbag.
Use a small flat carefully pop out the black plastic clips before unplug the connectors (Be careful with these clips, Mazda does not sell the clips separate, if you do loose or break it, you will have to buy a new closkspring assembly just for that clip) according to Mazda dealer
Also unplug the horn harness.
A note from Leets, Also, I thought I might add a note for anyone attempting this for the first time. I struggled at first with the airbag plugs. The clips came out fairly easily, but I couldn't figure out how to pull the plugs. The trick is to push in the sides so that the hooks are free. I've attached a picture of the plug (both are the same design) so that you can see what I'm talking about. Thanks for the pic Leets.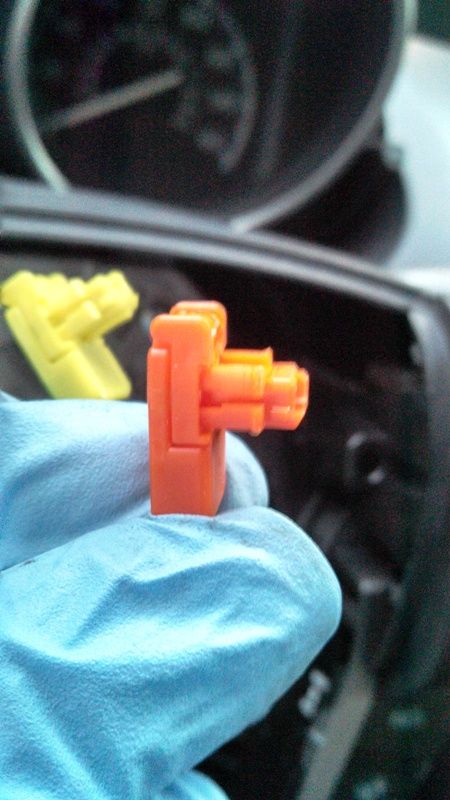 Now that the airbag is out. Take a 21mm socket and remove the center bolt.
Unplug steering control the harness.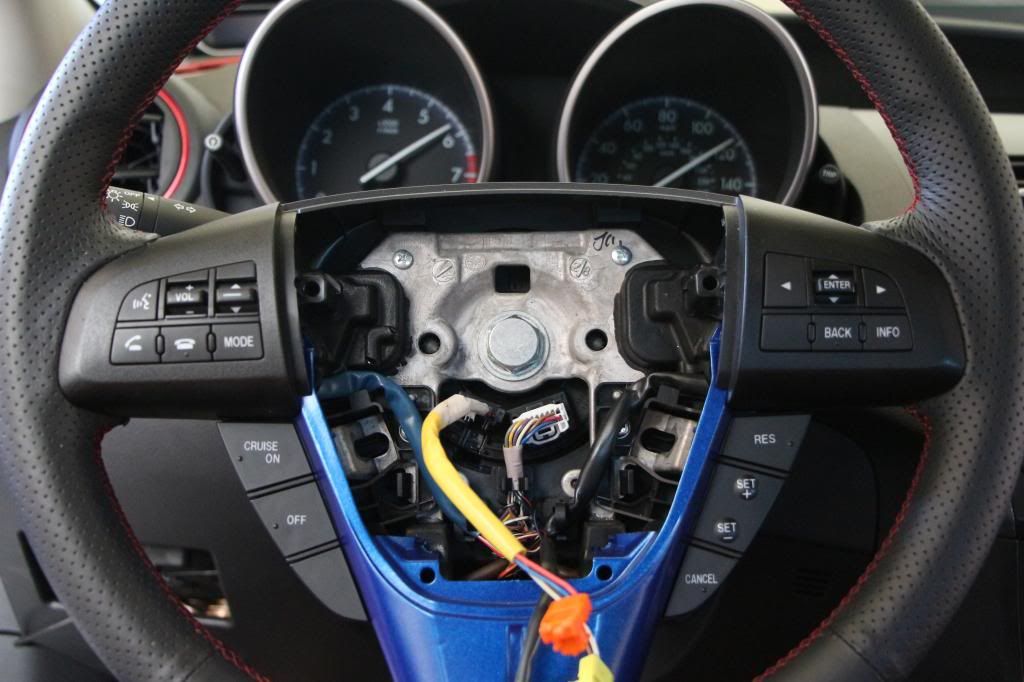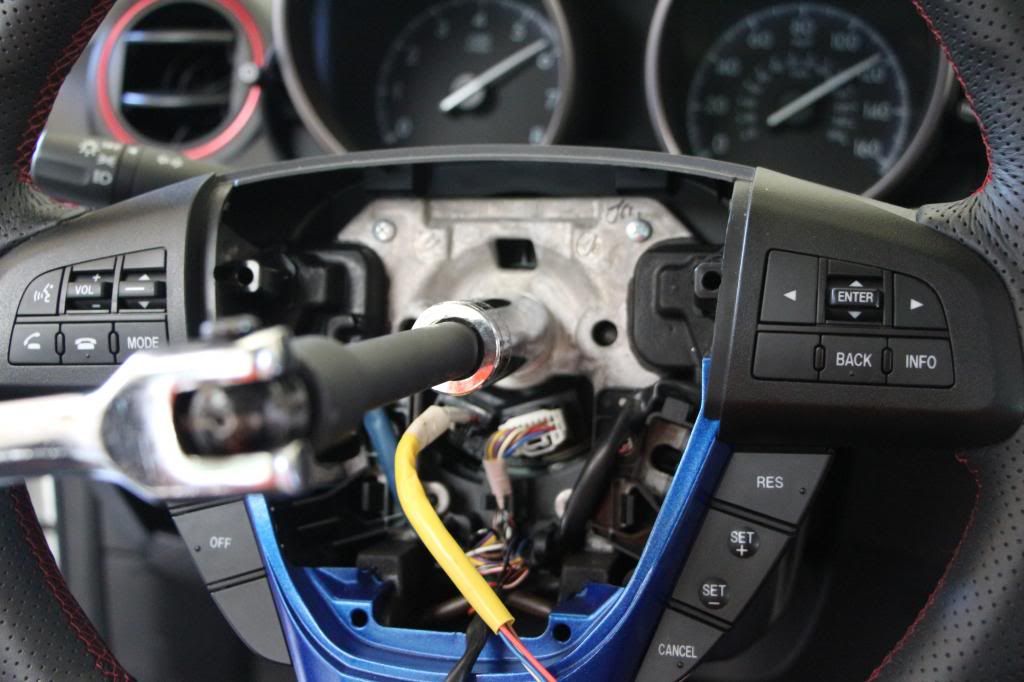 Now that the steering wheel is detached. Remove all the front screws.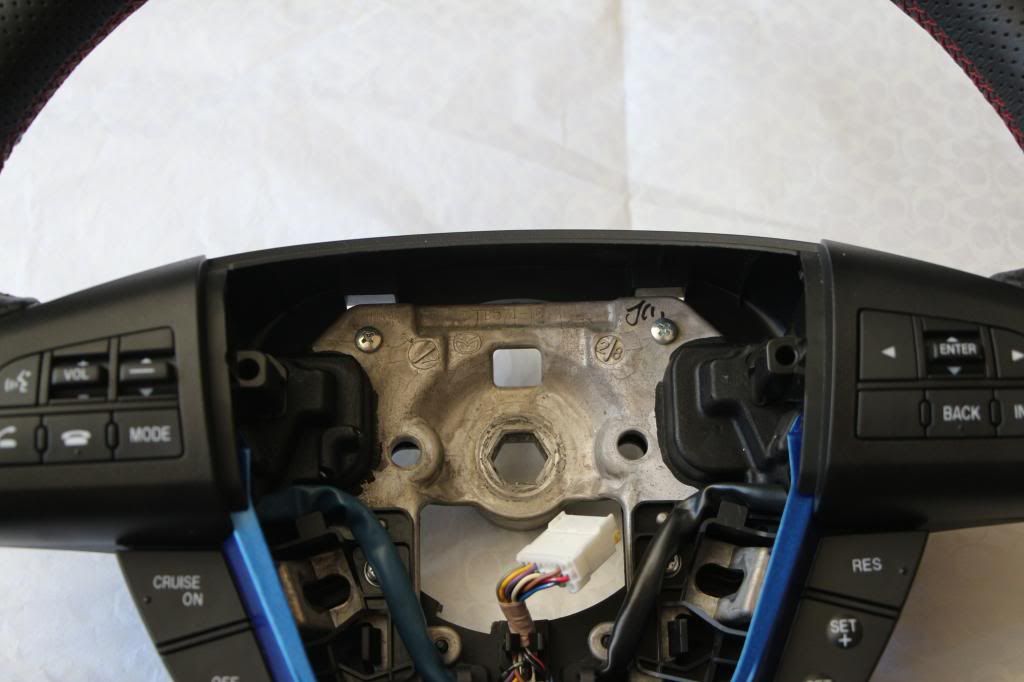 Take out the wires out from the plastic holder/loop.
Flip over the wheel and remove all the screws.
Now every components came loose. The LEFT and RIGHT control buttons can be disassembled using a small flat. ( Forgot to take pictures on this)
Now you can paint/ wrap the pieces.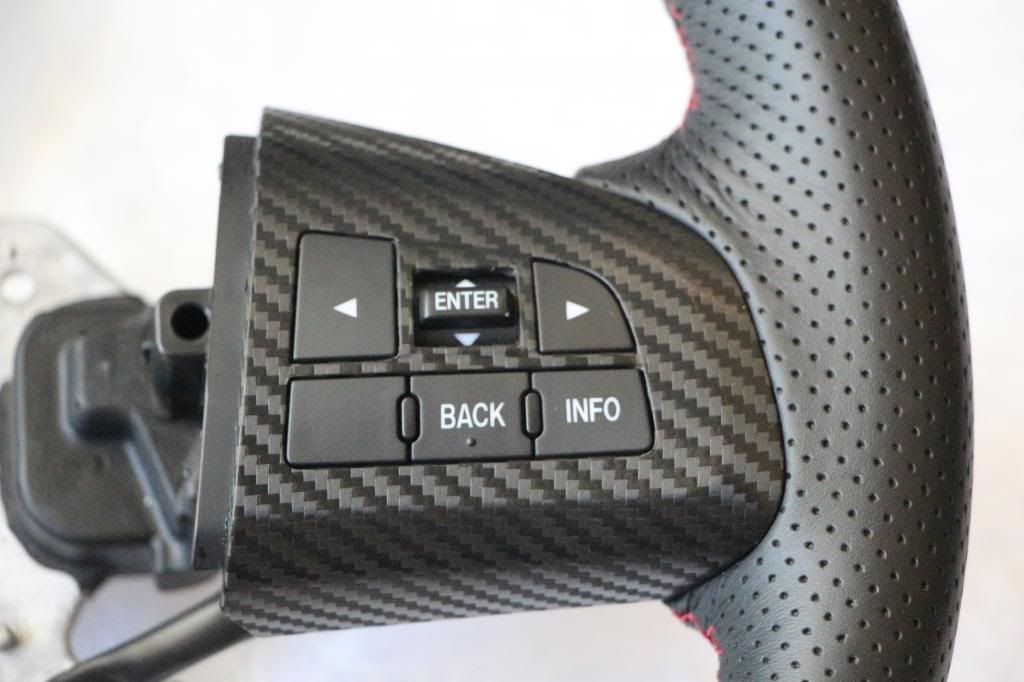 My current set up!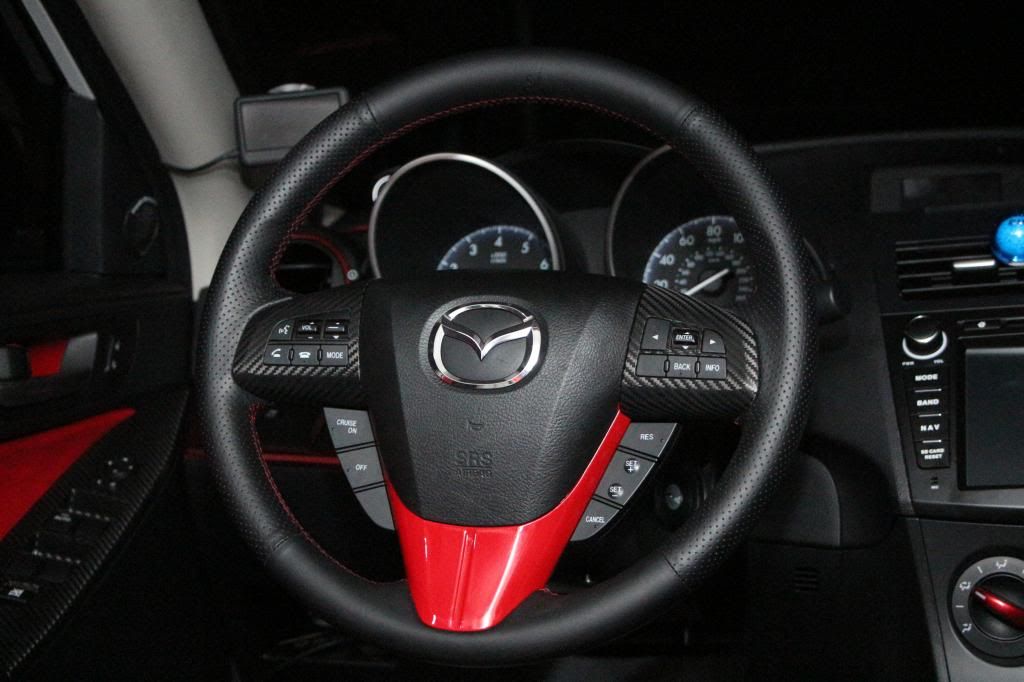 Some old pictures!