So after approx. 31,000k or 1 year and 9 months of ownership the leather on my steering wheel is starting to peel, related issue can be found here:
https://mazda3revolution.com/forums...8946-steering-wheel-replacement-warranty.html
Photo: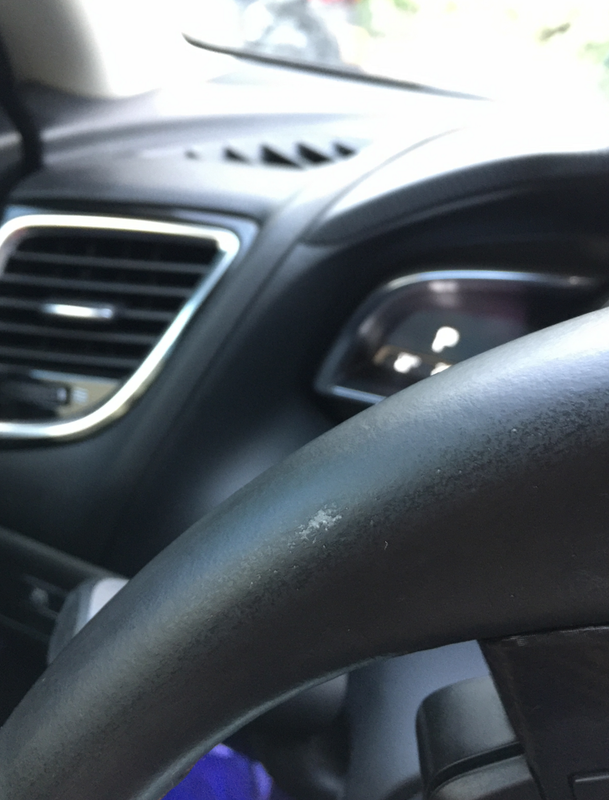 It's quiet disappointing, since I was just doing my regular leather cleaning routine with "Meguiar's Leather Cleaner & Conditioner" applying even pressure throughout the entire steering wheel surface. Also a while back the leather on the automatic gear knob started to peel but it was not a big deal or similar as per what is currently happening with the steering wheel.
Should this be covered under warranty?
Thanks!