Tonight I decided to remove ALL emblems.
See pics below...

The Mazdaspeed3 emblem was already headed to the trash before I even decided to pry it off.

1. Tool: mini flat head
2. 15 seconds LoL
VIOLA! Perfect addition to my already diaper filled trash barrel.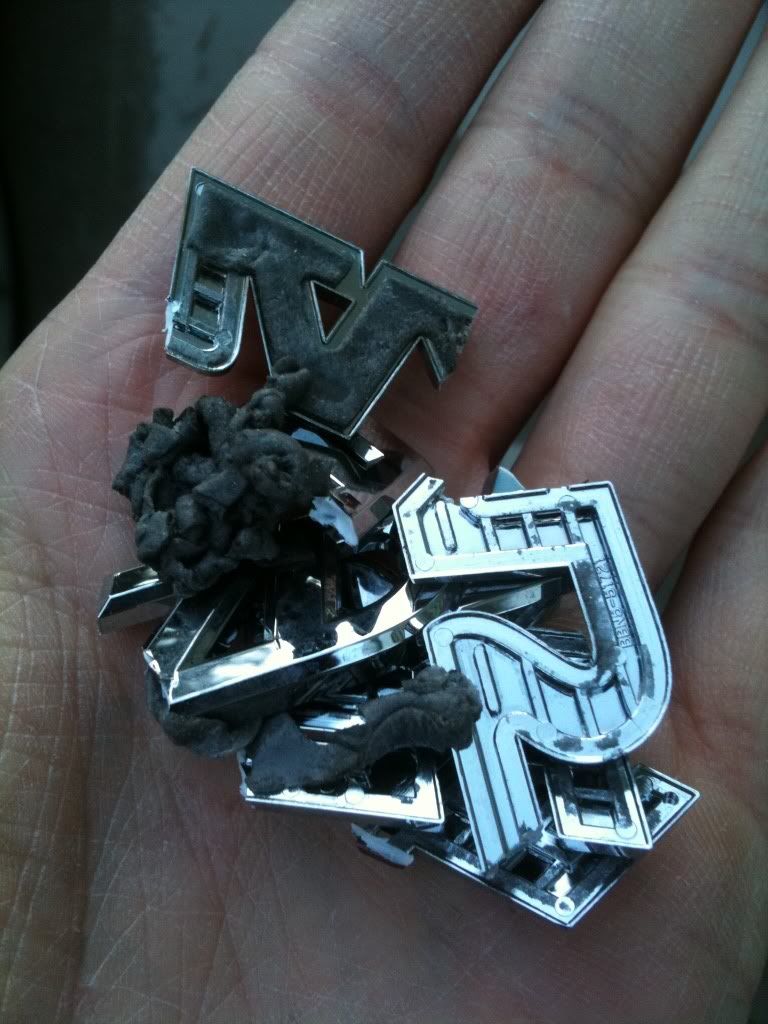 Next was the rear "M", which I plan to paint black along with the front "M". For the rear, I didnt use floss or fishing line on the "M". Instead I used a very small flat head that was thin enough at the tip so that it would get under the edge of the emblems without touching the cars paint. Once I got the tip under the "M" I simply pulled outward on the screwdriver focusing all the pressure under the edge of the emblem and it slowly peeled off enough for me to get a large flat head under it and remove it all with ease.
For the front, I didnt even bother trying to reach behind the emblem to push on any clips. I came up with a plan based on a picture I saw. Thanks to one of the guys at corksport for posting a pic which showed the front emblems clip location from behind. So what I did was I put some painters tape around the emblem on the painted surface, and SLID A BUTTER KNIFE under the edges of the emblem where the clips were and pulled outward on it and each clip came out VERY EASY. 5 clips total. Super fast and simple. NO CLIPS BROKE.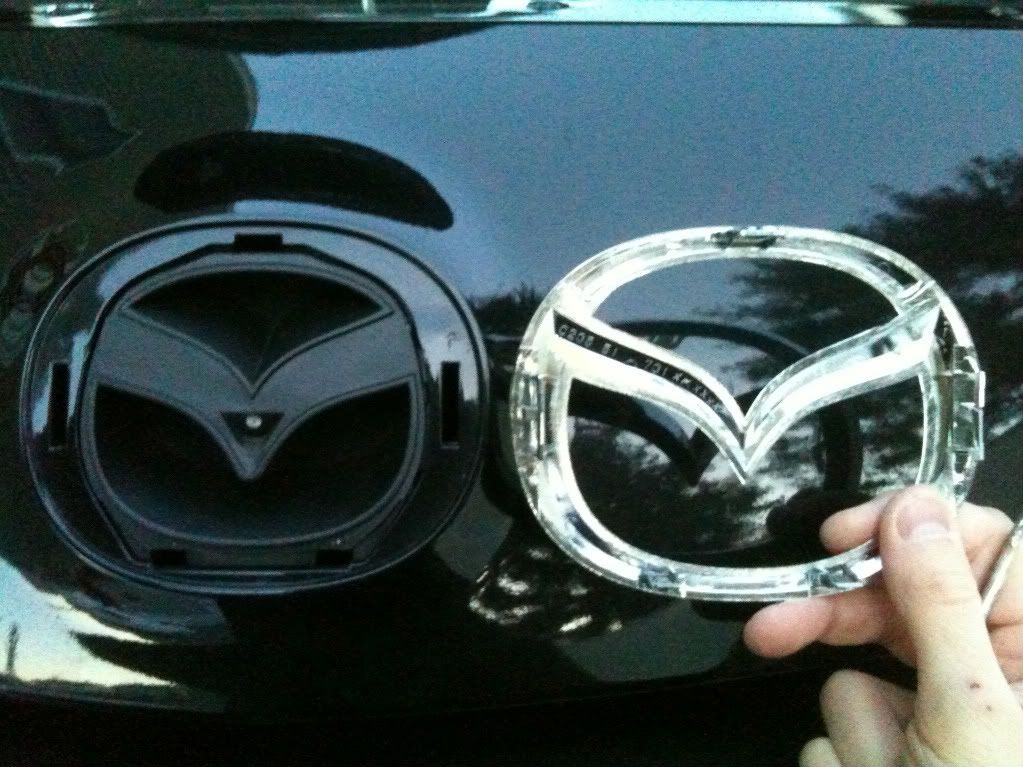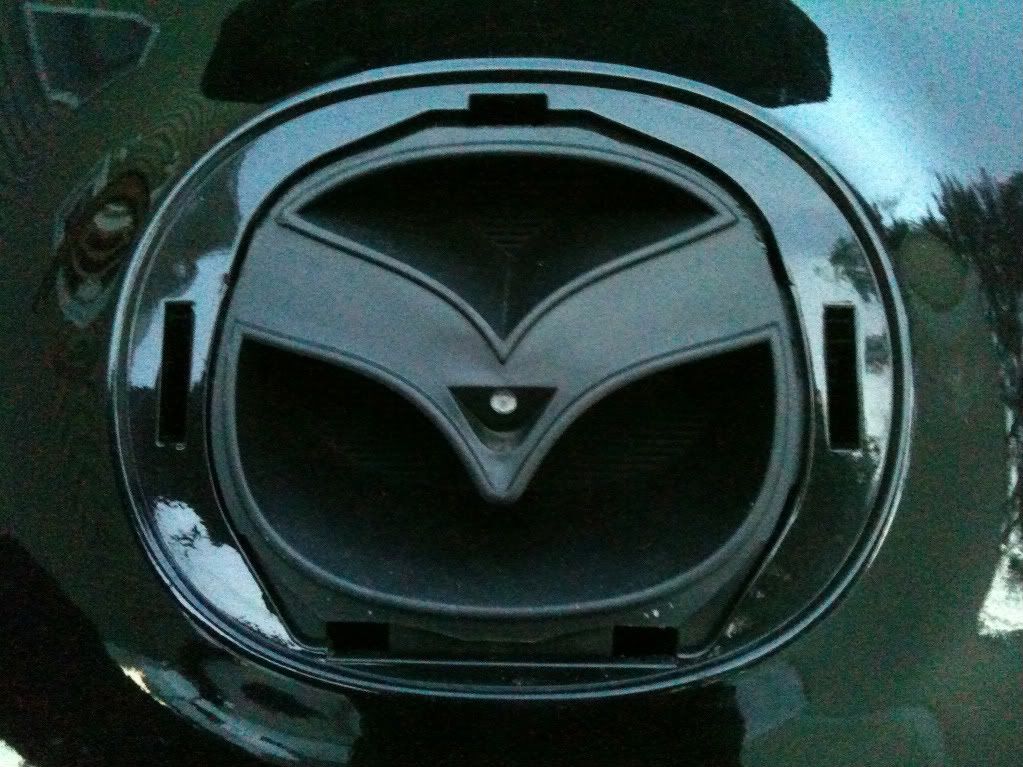 Heres how both emblems look from behind:
FRONT:
REAR: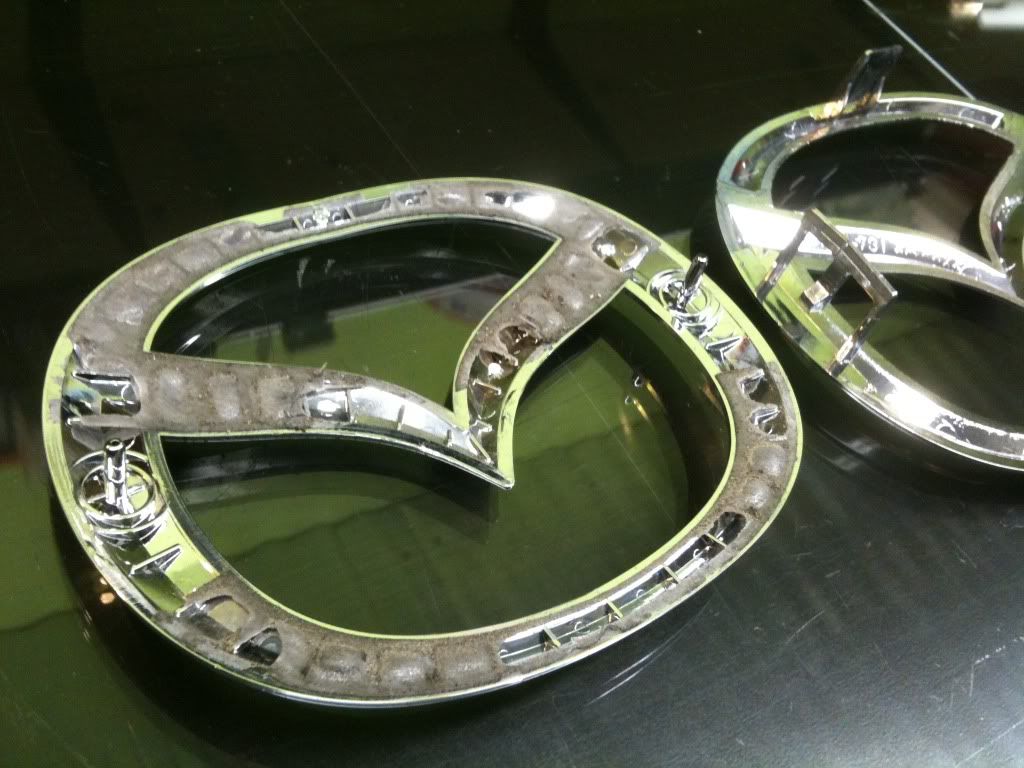 After removing the rear emblem and the left over 3M tape residue, there were only 2 small holes which can be capped pretty discretely with something from home depot. I havent gone to look yet but Im sure something there will do the job and not look bad.
I may just leave the read "M" off the
rear
and cap it. Check it out!
:001_wub 1:
Thoughts?