Just got finished installing them. Well written instructions. They work and look great! nice smooth 2 stage action. And no more prop rod. The hood lifts slightly higher than w/ stock proprod Over all I'm very pleased... Just a few notes
1. Buy a GOOD rivet gun!!! My cheap-o rivet gun did not cut it. It would not snap the stem on the heavy duty rivets they provided. Had to snap them off by hand and ended up loosening the bracket on the drive-side a bit but it will still hold. The passenger side I ended up using some lighter duty #2 rivets I had laying around and it worked out great with my shity rivet gun and the bracket is nice and tight.
2. Read the directions a few times before installing!!! Be prepared!!! There are a few items miss-listed on the tool list and the package content list that are not provided or necessary so don't freak- 5/16 drill bit on the tool list is not used in the install, and 2 lock nuts are not provided nor necessary during install.
3. Don't accidentally pop off the sliding lock on the bottom of the gas strut and drop it into the engine compartment! It WILL take hours to find it!!! LOL
***LINK***
Redline Tuning Mazda3 QuickLIFT System - Lifts and holds your hood without prop rod.
_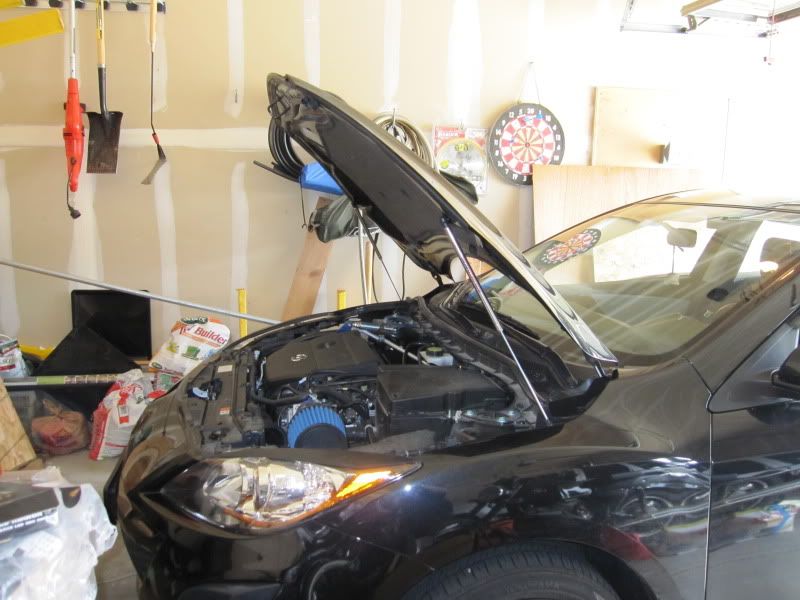 _________________
LINK
LINK