I have a Chinese DVD/GPS head unit installed, so the OEM Sirius radio wasn't even an option for me. And besides it being incompatible... it's MUCH more expensive than an aftermarket unit. You can easily get a decent one for less than $50. I picked up the XM Xpress RCi on sale last week for $99.
One problem I had was trying to find a place to install it. I searched everywhere for pics of an aftermarket unit installed in a 2010+ to get an idea of where to put it, but no luck. So I thought I'd share my own in case anyone else is wondering about a good place to install it.
At first I went with the vent mount supplied in the box, but that was too cluttered, ugly, and flimsy. Not to mention a perfect line-of-sight for thieves. I wanted something that looked clean. I couldn't expect it took look OEM since it's clearly a separate aftermarket unit... but a vent/dash mount with a cigarette adapter/wire lurking around looks cheap.
So this is what I came up with...
It's a little bit ghetto... but here's how I did it...
First me and my girlfriend went to Wal-Mart to look around for something to fill the void for the non-existent ash tray. She came across this sheet of "U!Create FOAM BOARD". This stuff worked perfectly for what I had to do. It's thick, easy to work with, and has a nice flat-matte finish. Originally I was looking for a small garbage bin, but that would have been a pain in the ass.
Then, by using this guide, I removed the ash tray/cigarette lighter
How To: 2010 Footwell LED install
After that I popped the cigarette lighter out of the ash tray... which was a headache trying to get out. It took a lot of brute force and swollen fingers to get it out.
Then I cut out the foam board panel. For the cigarette lighter, I cut the hole with a slightly smaller diameter than the lighter itself, then it fits nice an snug once you shove it through.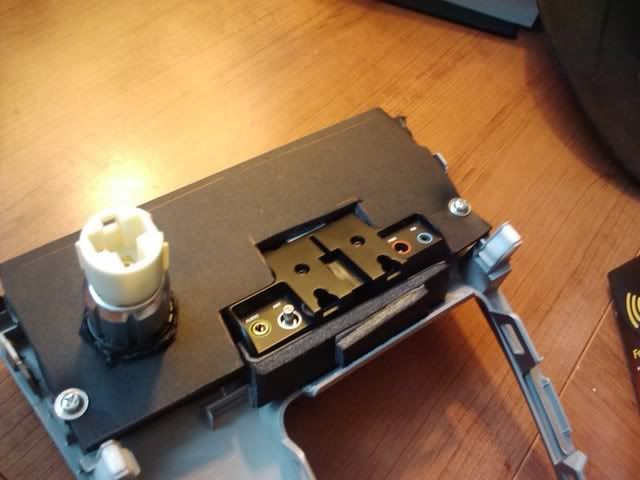 Here's a shot of the other side: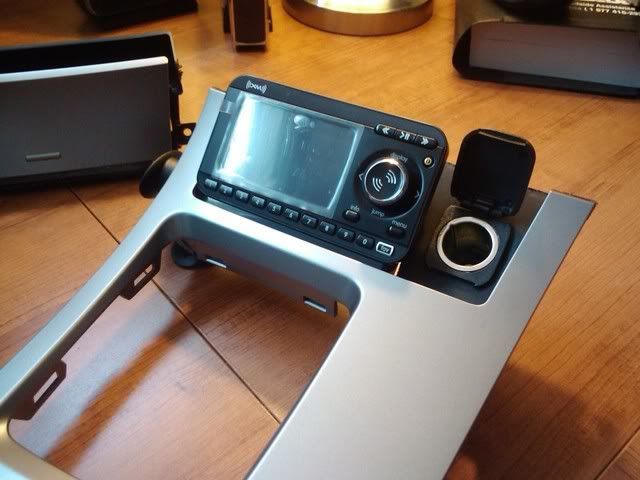 And here's the ghetto part. The XM radio's cigarette adapter has a very thin single wire, so splicing the cord seemed like way too much trouble, or could render it useless. So I picked up a retro-fit cigarette lighter, also bought at Wal-Mart.
Plugging the cigarette adapter into this cig lighter gave me the hot and ground wires I needed to tap into the Mazda's cigarette lighter harness. Using this method I tapped into the corresponding wires on the factory cigarette lighter's wiring harness.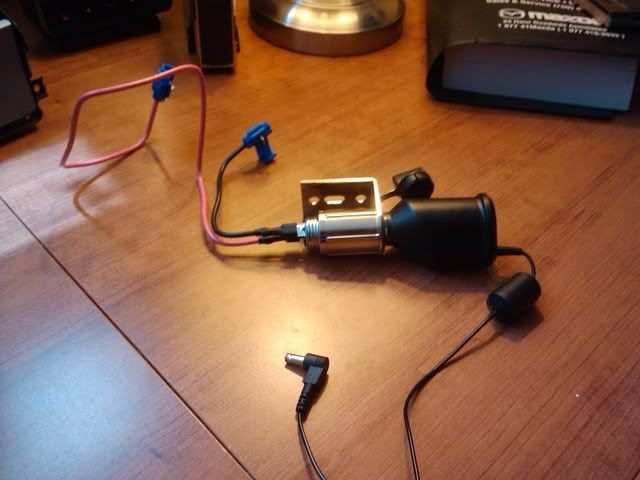 And finally, I connected all the wires and put everything in it's place...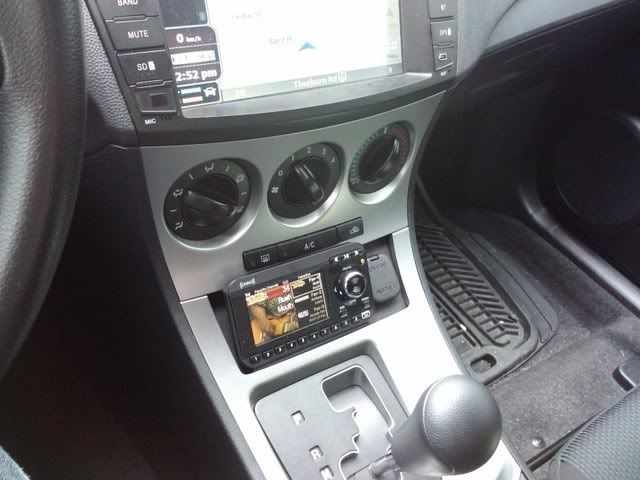 One minor problem I have is that, in this location, the shifter blocks out 1/4 of the screen when in park. This isn't such an issue with my Xpress RCi because the left half of the screen still clearly displays the current song, it's just the "previously played" screen on the right that's somewhat blocked. I can still easily reach the controls in whatever shift i'm in. I'm not sure if a manual would be any better or worse.