MY Mazda 3 Build Thread - Almost Totaled & Rebuilt
Hey Guys , I am new to this forum, im Just posting everything i have done with my Mazda 3 so far! I purchased a 2005 Mazda 3 2.3l and quickly learned about the issues with it. within 2 weeks of owning it I nearly totaled it when I hit a deer. I fixed everything and this is what I ended up with.
-Replaced VVT actuator
-Replaced Tensioner Pulley and Belts
-Replaced Front Struts
-Re Upholstered Seats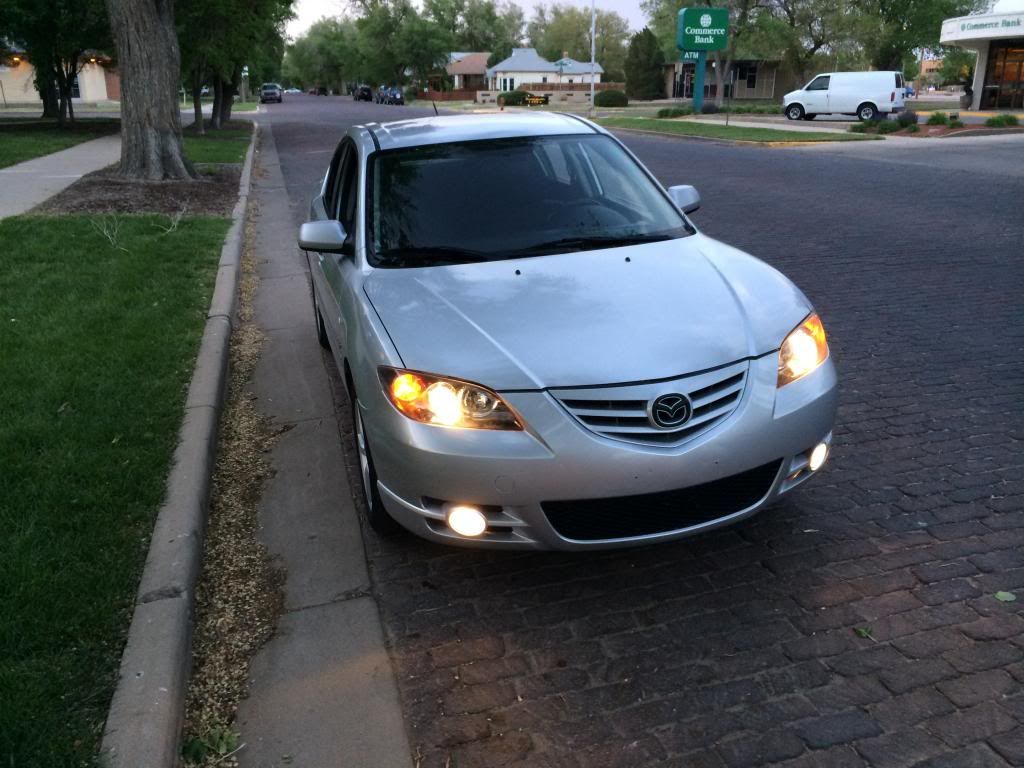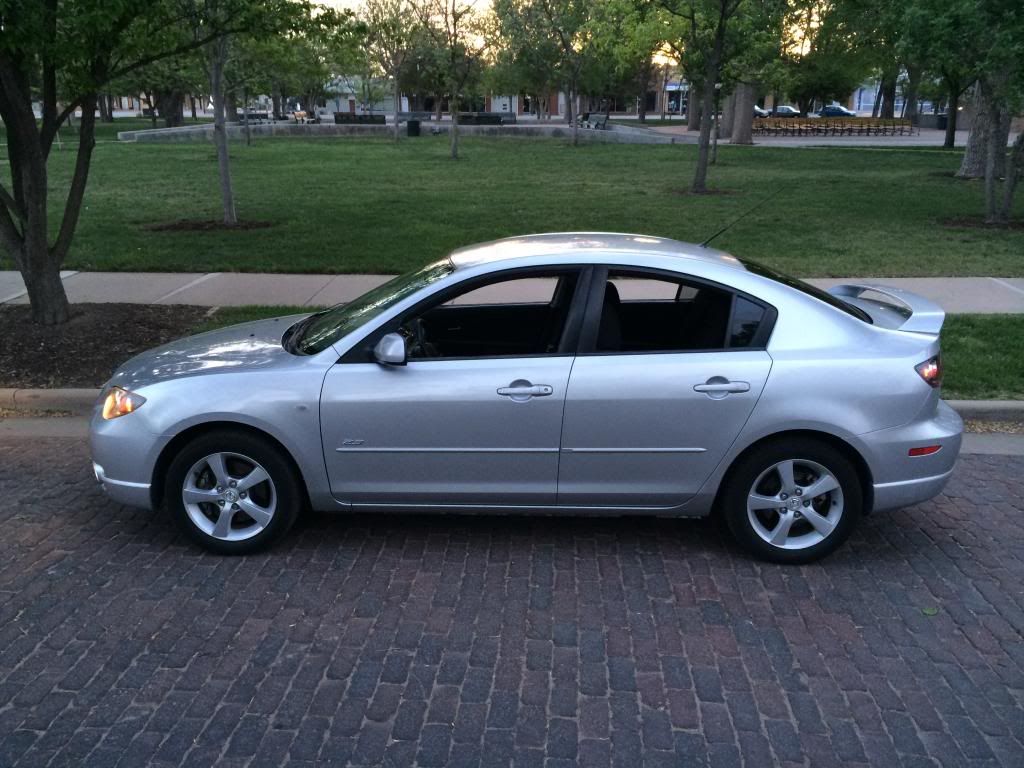 [/IMG]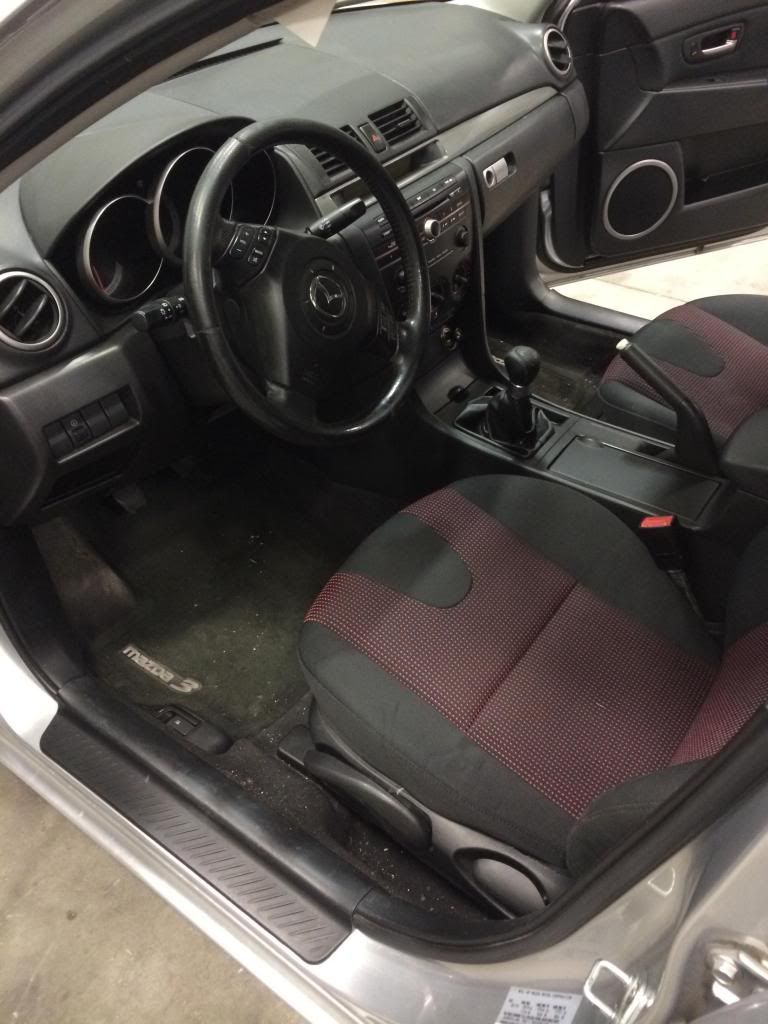 And then I Hit a Deer.... on my way to get my roof rack.
2 weeks before my wedding too!
and the thing that made it even worse is here is what i had just sold before i bought my Mazda 3: it would of destroyed the deer, not the truck lol:
My friend and i built that bumper, the mounts were 1/2" plate, it wouldn't of done much lol.
Here is what happend to the Mazda
*Broke the core support in half
*ruined the hood
*Broke the hood latch
*Passenger side fender was toast
*Broke the Power steering Pump
*cut a coolant hose
*Headlight was ruined
*Grille was ruined
* Bumper was all scuffed up
* broke the condenser
and some other small stuff
It came really close to ruining the engine and drive belts, just a few more inches in and it would of.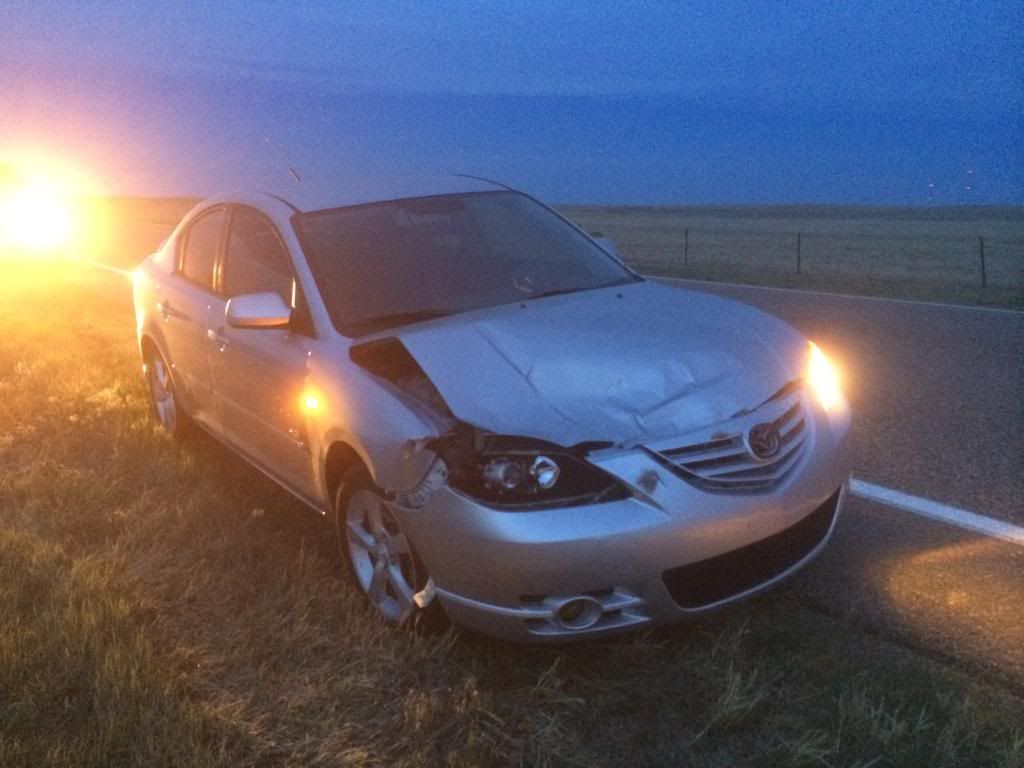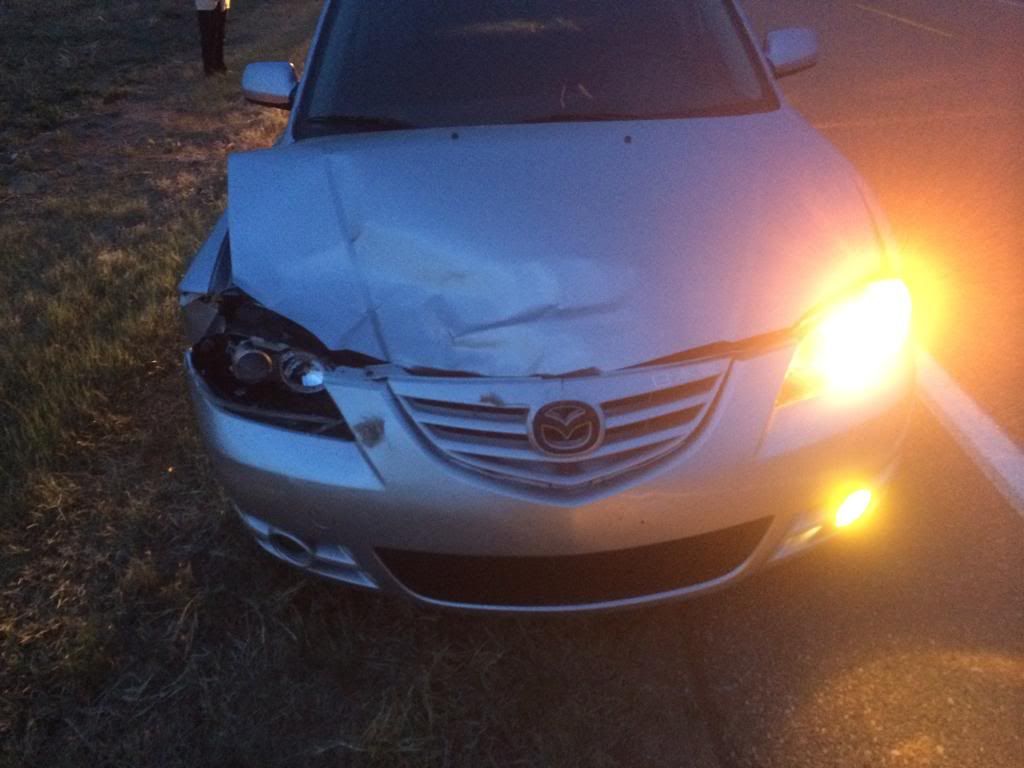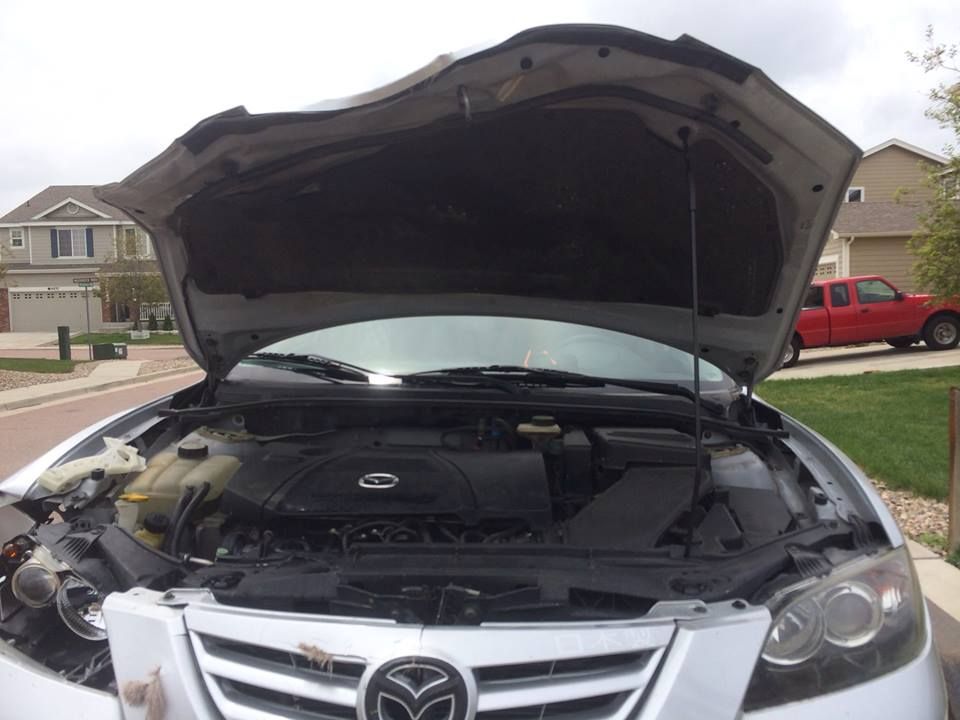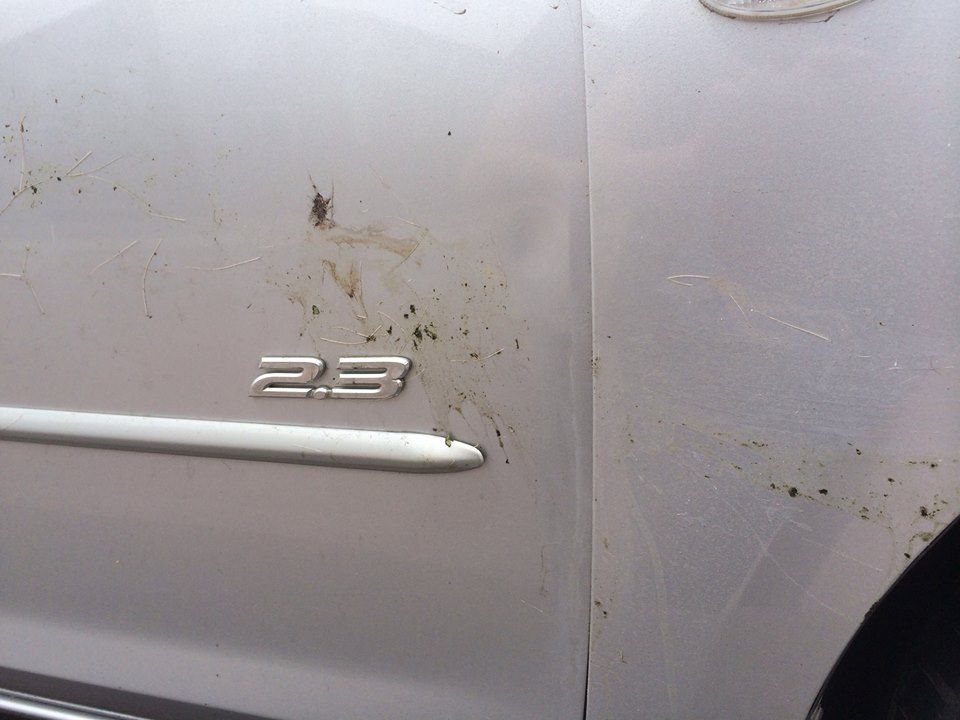 I got it Working enough to drive it, i used a ton of zip ties, some JB weld and some clamps, Drove it like this for like a month while i waited for parts
Then the work soon began to fix it for good:
Might as well replace the PCV Valve while everything was off, the 2.3L is bad about these causing oil consumption. still a pain to get too!
New Wheels , tires, core support, condenser, PCV Valve, Passenger side motor mount ( the old one made lots of noise and was bad)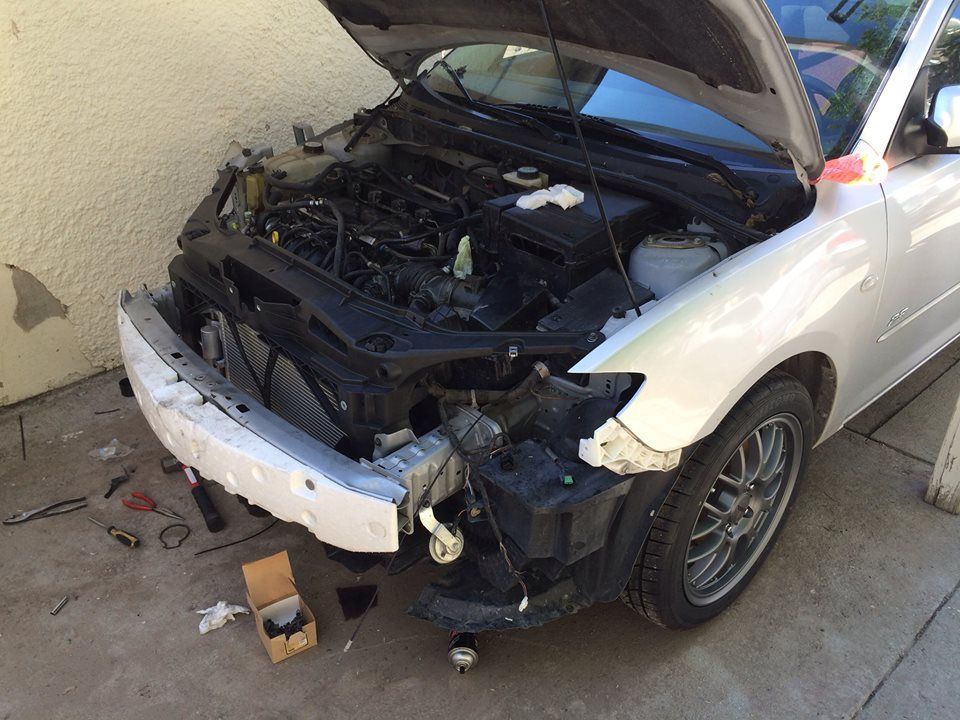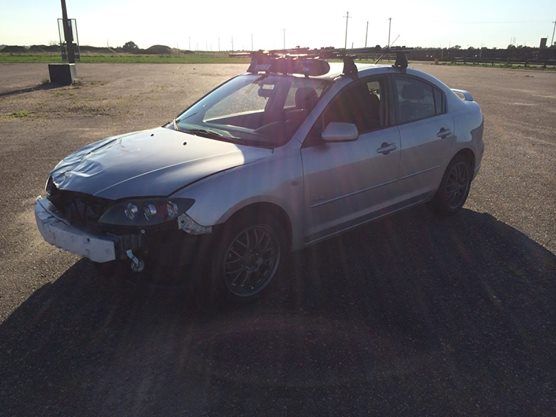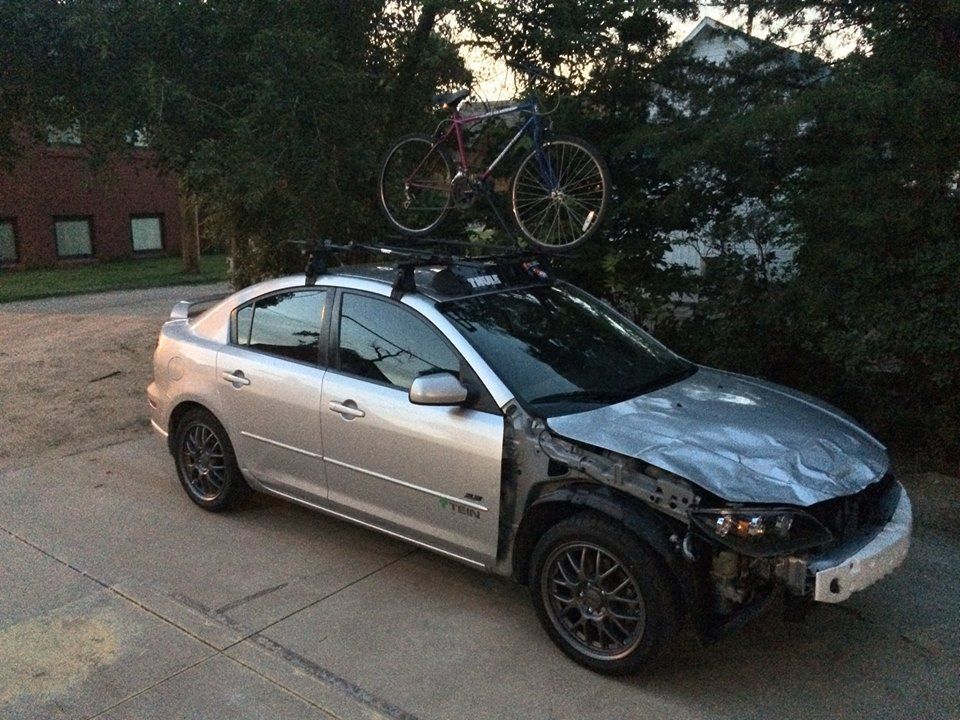 Charging the AC!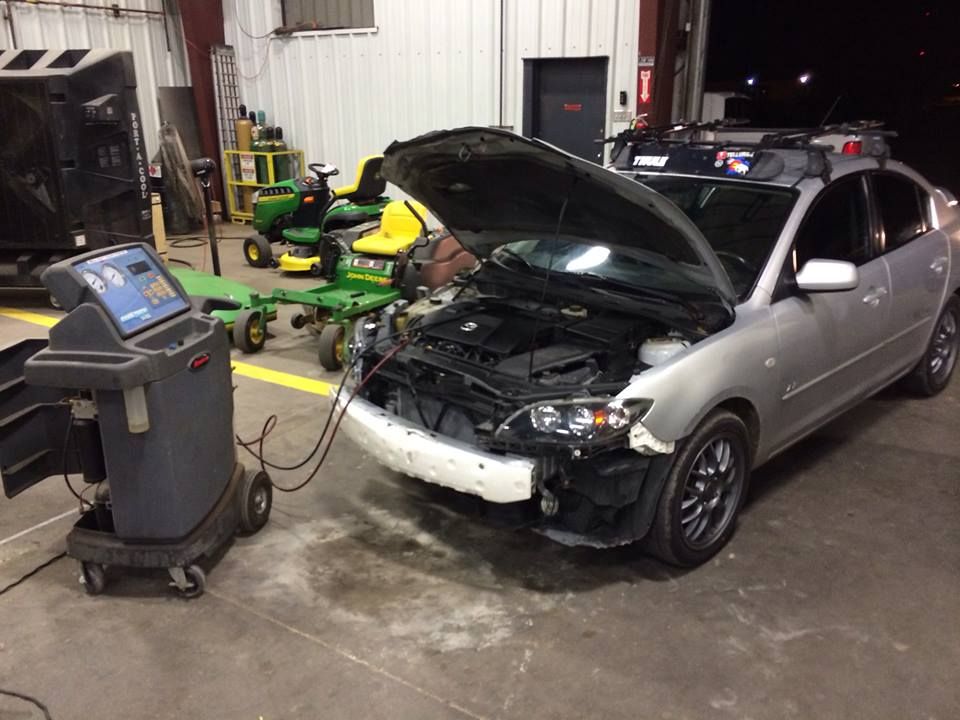 Body Panels installed and painted! Got the Mesh Grille and put the Mazdaspeed badge in it, Tinted Fog lights yellow.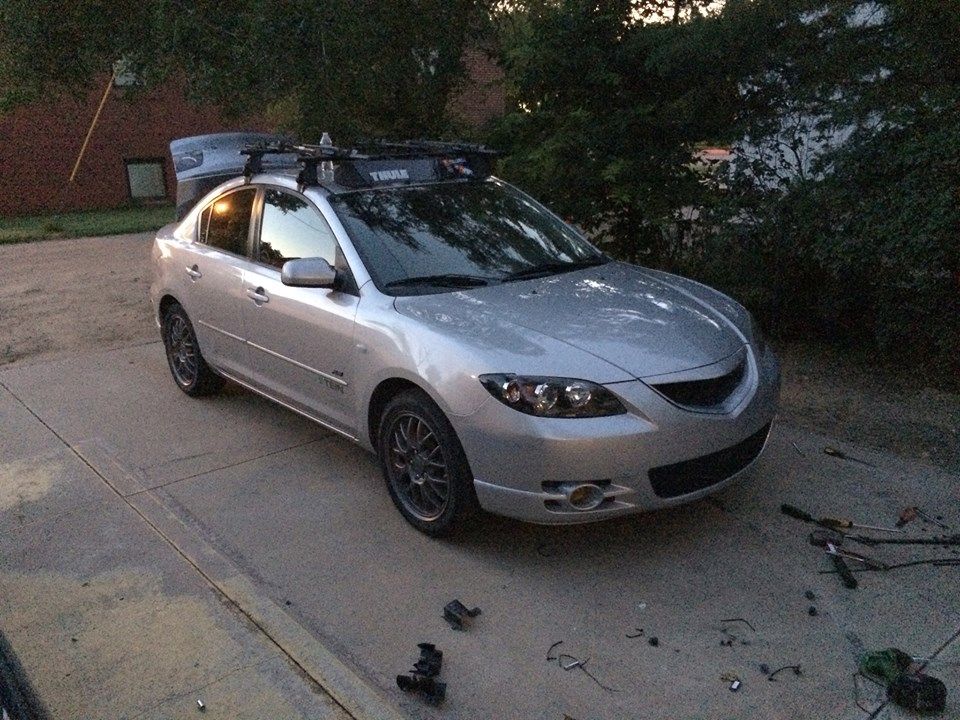 Plasti Dipped the Emblems black and lowered it on Tein S Techs: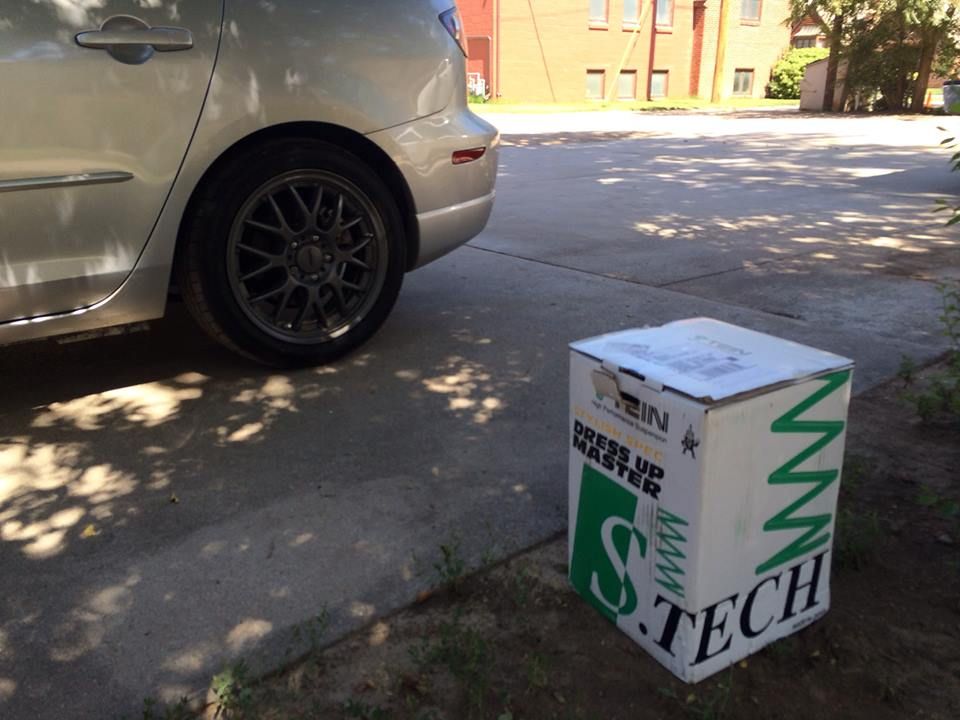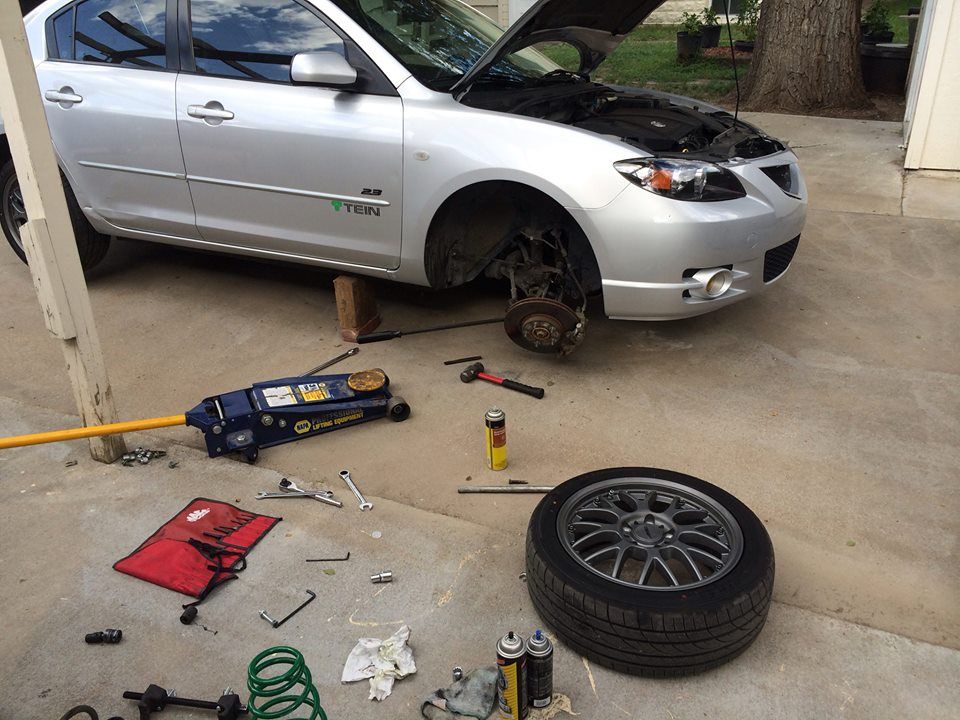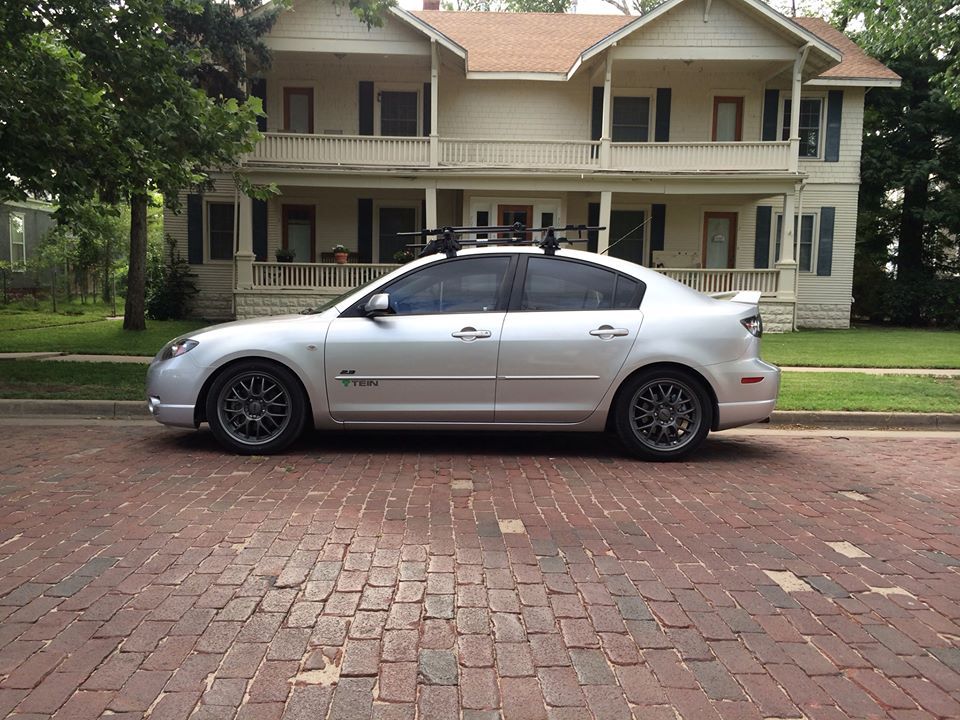 Plasti Dipped the door moldings Black, my clear coat was going bad on my wing so i plasti dipped the top of it black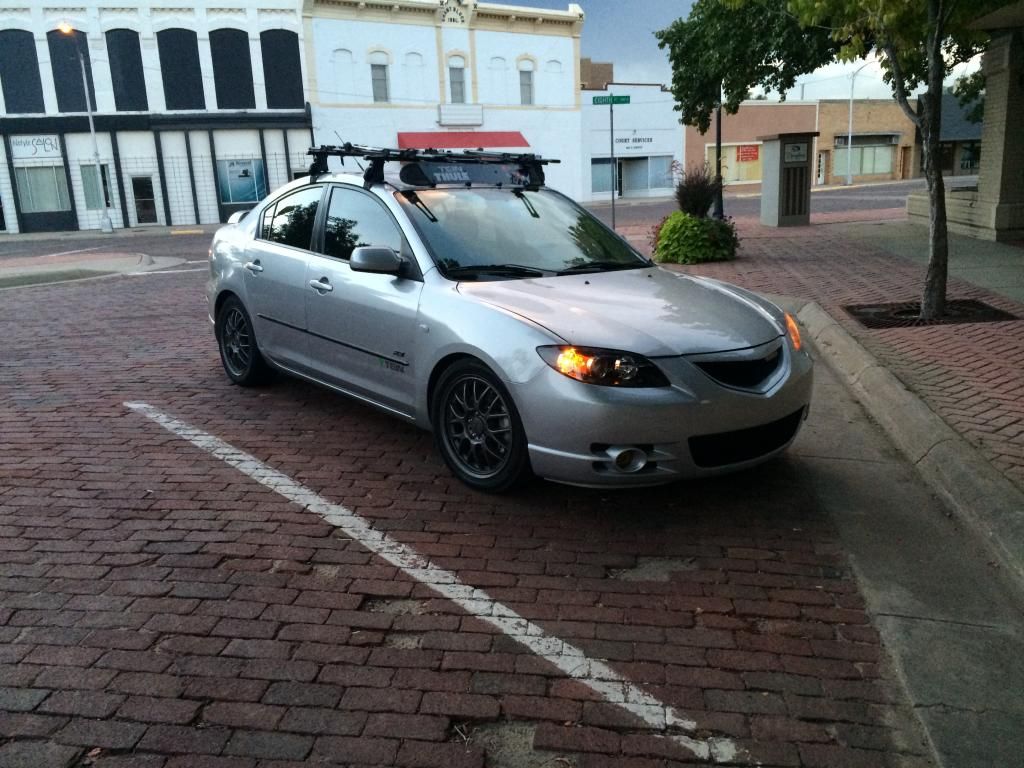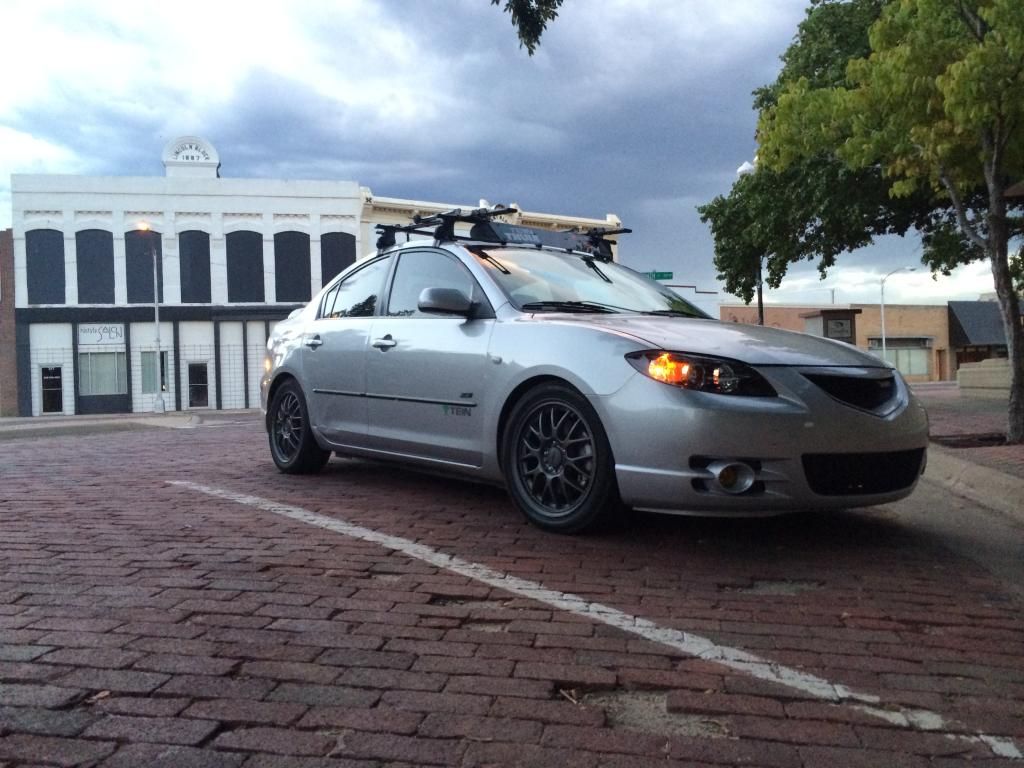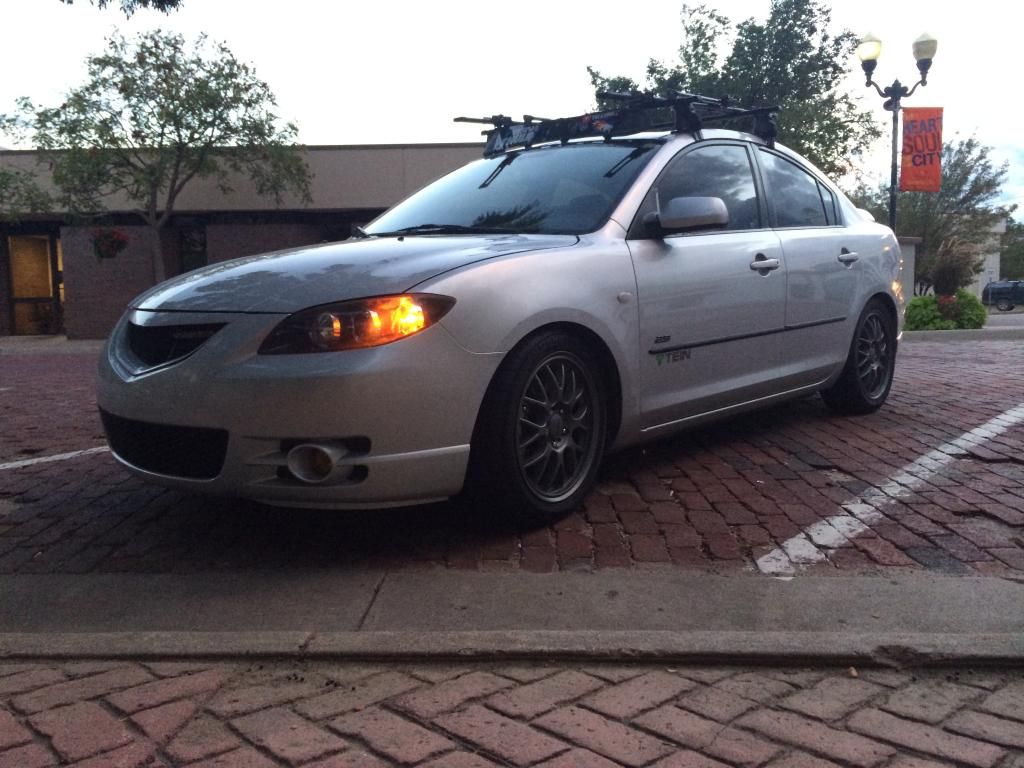 I still have a dent in my passenger side rear door from the previous owner i need to fix.
But thats it so far!
To Dos:
Corksport Exhaust with High flow Cat
Corksport Intake
Rear Camber Kit
Wheel Spacers
Here are my other Mazdas I have had:
1996 MX6 with 88,000 miles
V6 5spd
Wheel spacer
RX-7 Oem wheels with goodyear eagle GT tires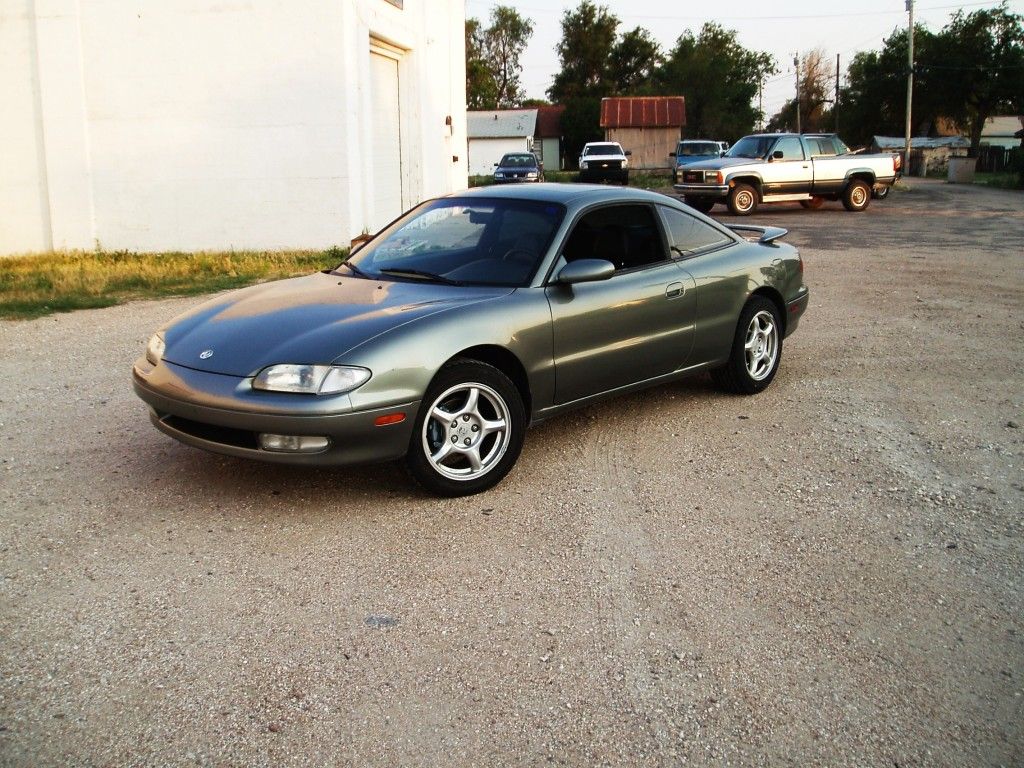 1999 protege
5spd
1.6l
Corksport Stainless Exhaust
17inch wheels
Tein S techs
Mazda Speed Protege Rear Wing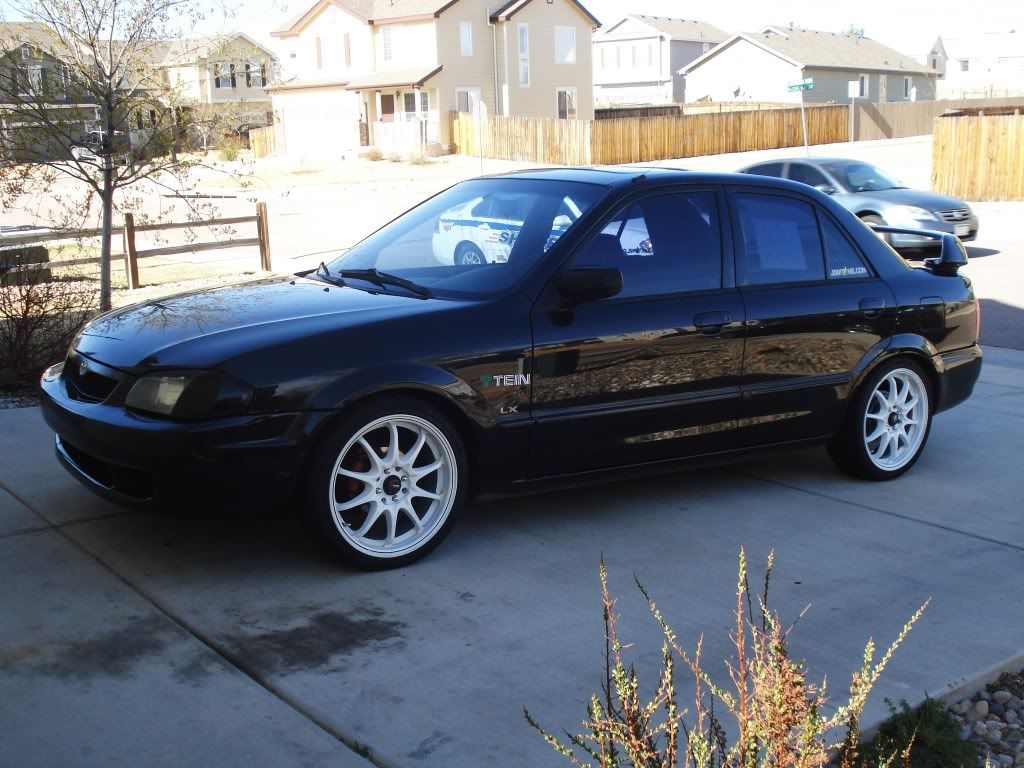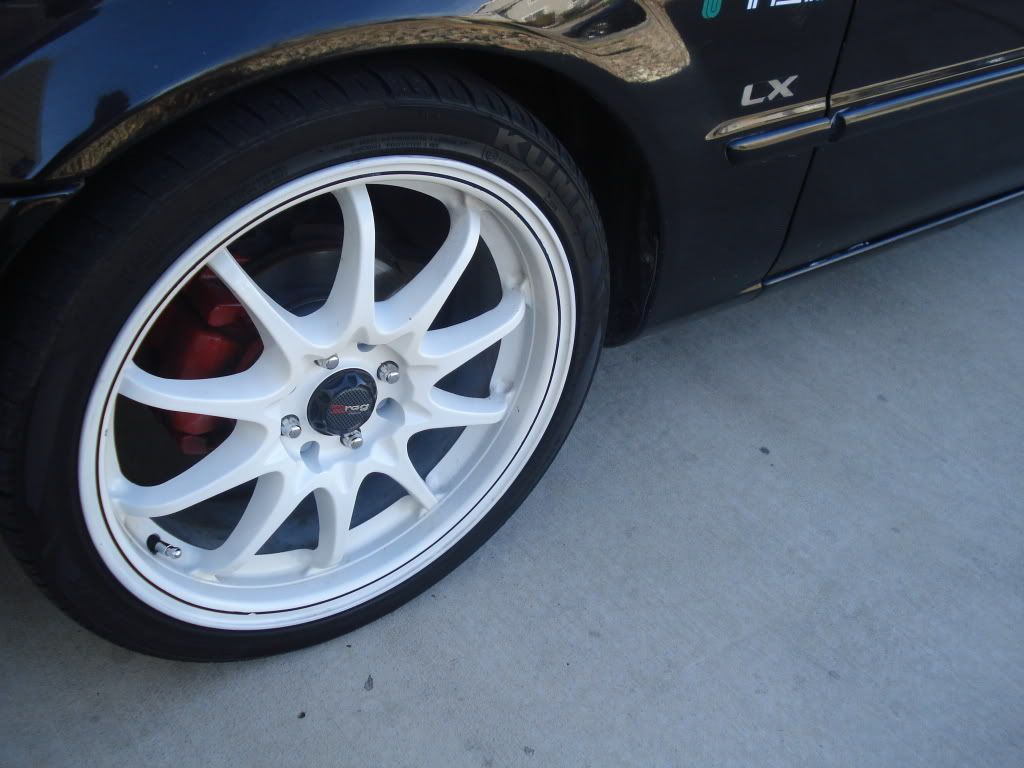 Thanks Guys glad to be on the Forum. :cheesy: