My Galaxy S2 & Nexus Tablet as Nav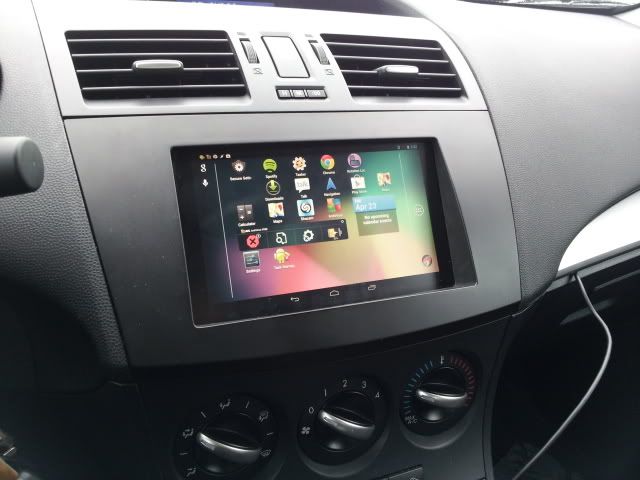 Purpose:
Use a tablet connected to my phone (WiFi hotspot with no tether costs!)
- Use Spotify on a larger screen
- Use Google Navigation with real time traffic
Setup:
The tablet is connected to the car via bluetooth.
I planned on connecting the headphone jack directly to the AUX port, but I like controlling my song selection on the steering wheel.
I chose to lose bluetooth calling.

If you pair a tablet to a bluetooth receiver ($20-50) and connect it to the AUX port, then you can continue to have bluetooth calling.
You just won't be able to use the bluetooth buttons for the tablet.
Install:
Easy. You have to cut some plastic (where the screws go) on the Double DIN and replace the brackets on the satellite radio.
Unfortunately, because of this the top part of the Double DIN is a little loose. I had to secure it with some zip ties.
To make the tablet snug you have to fill behind it with something. I used cardboard and bubble envelopes :001_huh: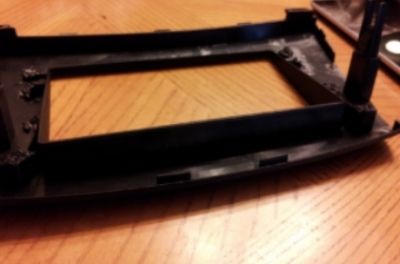 Results:
The tablet is really snug now. Everything functions great as you would expect from an Android.
No rear view camera...yet :wink:.
I just bought a matte anti glare screen. The glare was annoying. This is a must!
Drawbacks:
If you ever reset your car's battery, you have to open everything back up and reinsert the old panel to reprogram your radio presets as well as treble, bass, or any other audio setting.

The audio system is always on when you turn on the ignition switch. You'll have to add your own separate power button if you want this problem solved. Maybe integrate it on the panel?

You lose the cd player and channel dial. I can still of course cycle through my radio presets and audio modes through the steering wheel.

Having a WiFi hotspot will eat up a lot of your phone's battery. I leave it charging in my car.

You must have your phone with you if you want real time traffic updates or do anything on the internet. You might want to go the 3G/4G tablet route. I'm not willing to pay $15/month for 300MB with ATT or $20/month for 500MB with T-Mobile when my phone already has a 3GB data plan. 500MB isn't that much anyways. It's your call!
-------------------------------------------------------------------------------
Google Nexus 7 16GB WiFi $190.00 @ Newegg (w/coupon. Sorry can't seem to find it at the moment)
Scosche MA1543B Double DIN $19.00 @ Amazon
Tasker, $2 @ Google Play
https://play.google.com/store/apps/...askerm&feature=nav_result#?t=W251bGwsMSwyLDNd
There are so many more things you can customize/program with this app. After 30 seconds my tablet automatically turn of the screen when you lock the ignition switch. A passcode reentry is shown if you want to use the tablet still. Airplane mode is enabled to conserve battery power. Stop running tasks like Chrome, YouTube, Navigation, Maps, and Spotify. When the ignition is on, bluetooth and WiFi are enabled. The brightness is adjusted based on the time and or day. You have to put some work into this, but when you're done it really pays off.

FoxFi, $8 (For your Android Phone)
https://play.google.com/store/apps/...ch_result#?t=W251bGwsMSwxLDEsImNvbS5mb3hmaSJd
This app allows you to tether via WiFi or Bluetooth. The free version only lasts 30 minutes unless you hit the refresh button and there's like a 12MB limit lol. For a one time fee you get the app with no restrictions.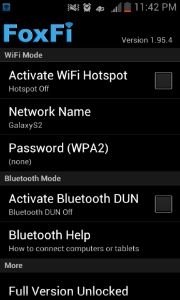 Rotation Locker, Free (Use through Tasker as Plugin)
https://play.google.com/store/apps/...yLDEsImNvbS5kZXZhc3F1ZS5yb3RhdGlvbmxvY2tlciJd
An app I found that will lock your tablet in Landscape Mode.
You will need this running in the background apps like Spotify that don't run Landscape Mode natively.
Secure Settings, Free (must activate the Helper App inside this app. Use through Tasker as Plugin.)
https://play.google.com/store/apps/...pYmxlb2JqZWN0LnNlY3VyZXNldHRpbmdzLnBsdWdpbiJd
For the Google Nexus you must use Secure Settings in conjunction with Tasker in order to use auto Airplane Mode (Android 4.2.2 Jellybean)
Nexus Root Toolkit, Free
[Toolkit] Wug's Nexus Root Toolkit v1.6.3 [Updated 02/24/13] - xda-developers
You must first root the Nexus in order to have auto Airplane Mode as an option in Secure Settings.
You just download the toolkit on a PC and following the instructions. It will take about an hour if you're a newb like me.