Discussion Starter
·
#1
·
I've been wanting to black chrome my emblems for a long time now and I finally found the perfect combo to get the look I want. I previously used the duplicolor black chrome kit on the front emblem but was never 100% happy with how they came out. It looked more metallic silver than shiny black chrome. After searching around, I finally found a product that worked perfectly for painting the emblems. I used tamiya smoked polycarbonate paint to paint the emblem then used rust-oleum clear coat.
Good thing with the tamiya paint is that it dries really fast. I think I only waited a minute between coats. I did one light coat then another 2 slightly heavier coats and then within a couple minutes it was pretty dry to the touch. After painting it the chrome wasn't that reflective and you can't see your reflection on it so after letting it dry for another couple of minutes, I added the clear coat and right away it turned mirror like. I think adding the clear coat while it's not 100% cured gives it that mirror look. Yesterday when I was testing it out, I let the paint dry for an hour or so before adding clear coat and it looked like satin silver.
Anyways, here's a few pics of the final product.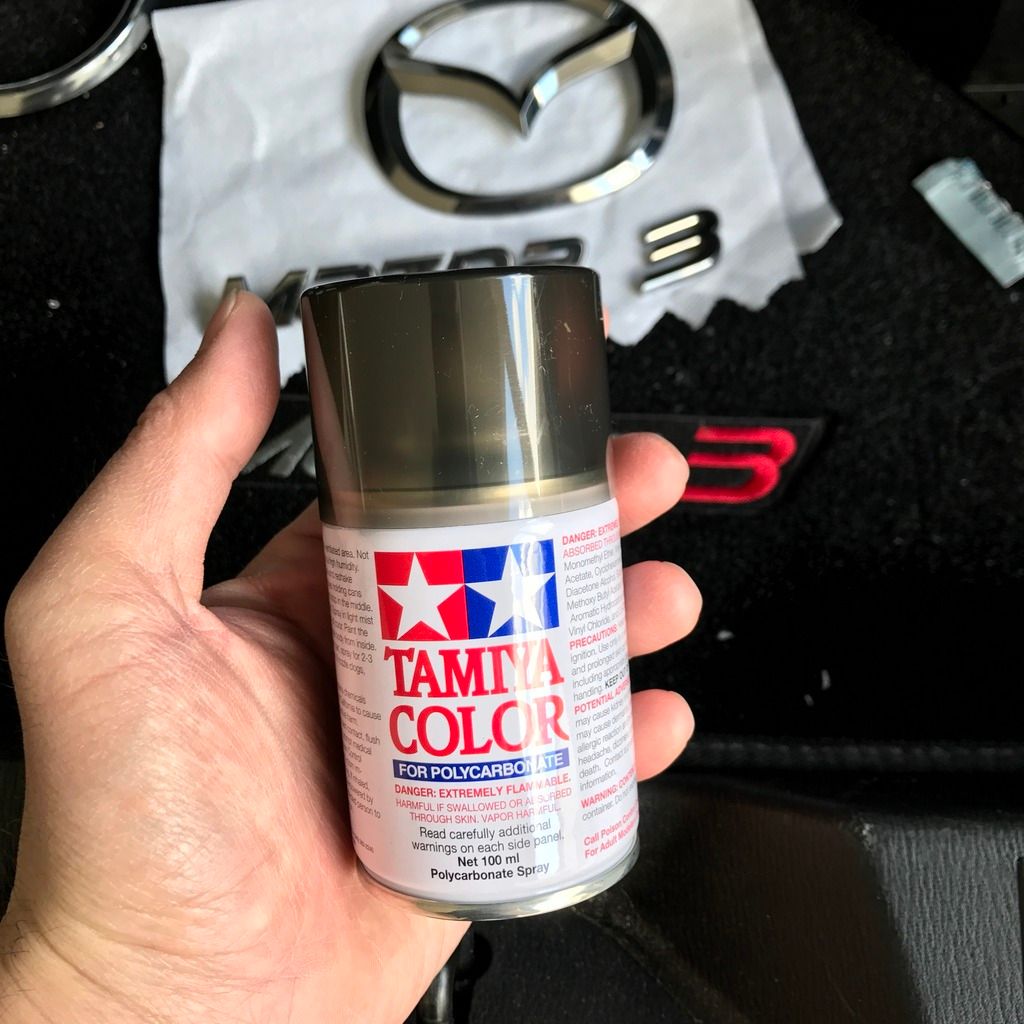 Here it is on the car, it's not super dark but a very subtle change. I didn't do the "skyactiv" badge yet but you can see the difference in color.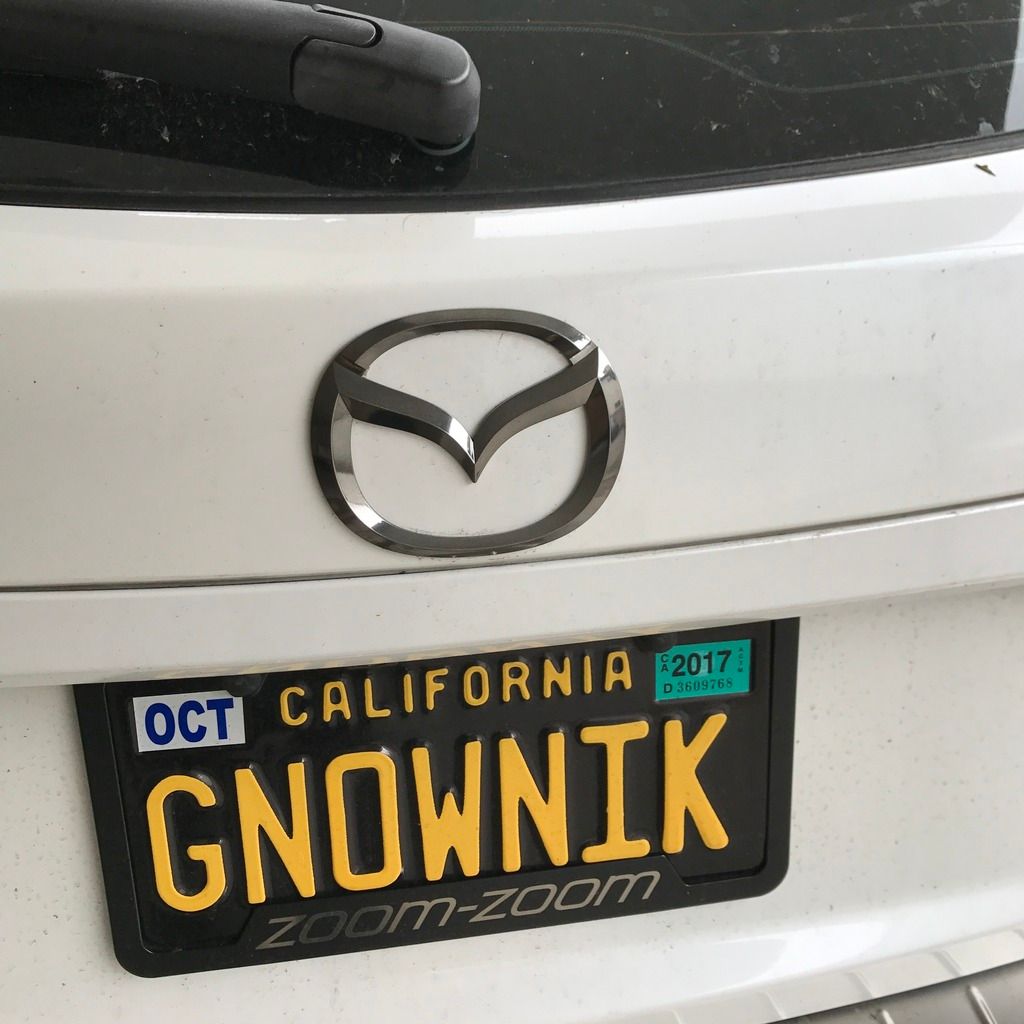 Also redid my front emblem too. Had the duplicolor black chrome kit before and it lost the chrome look to it. Now matches the black chrome vinyl wrapped V trim more.