Discussion Starter
•
#1
•
I've gathered some information from JDM Axela 22XD 4WD 6MT, USDM Mazda CX-3 AWD 6AT, JDM Mazda CX-3 4WD 6MT, and USDM Mazda CX-5 AWD 6AT.
I came to conclusion that I can use JDM Axela 22XD 4WD 6MT Transmission, attached transfer case, and fuel tank; USDM CX-5 AWD 6AT drive shaft, hanger mount; USDM CX-3 AWD 6AT rear diff, wiring, electronics.
There is ONE thing I need to confirm, that USDM CX-5 rear suspension cross-member can fit under the USDM Mazda3 FWD (6AT or 6MT).
To find that out, I need some brave souls to go under their cars and put a tape measure on basic dimensions of height, width, and length of the cross-member. Perhaps even the distance between the mounting bolts, etc.
Here are the pictures for the parts. I'll try to ask CX-5 people as well.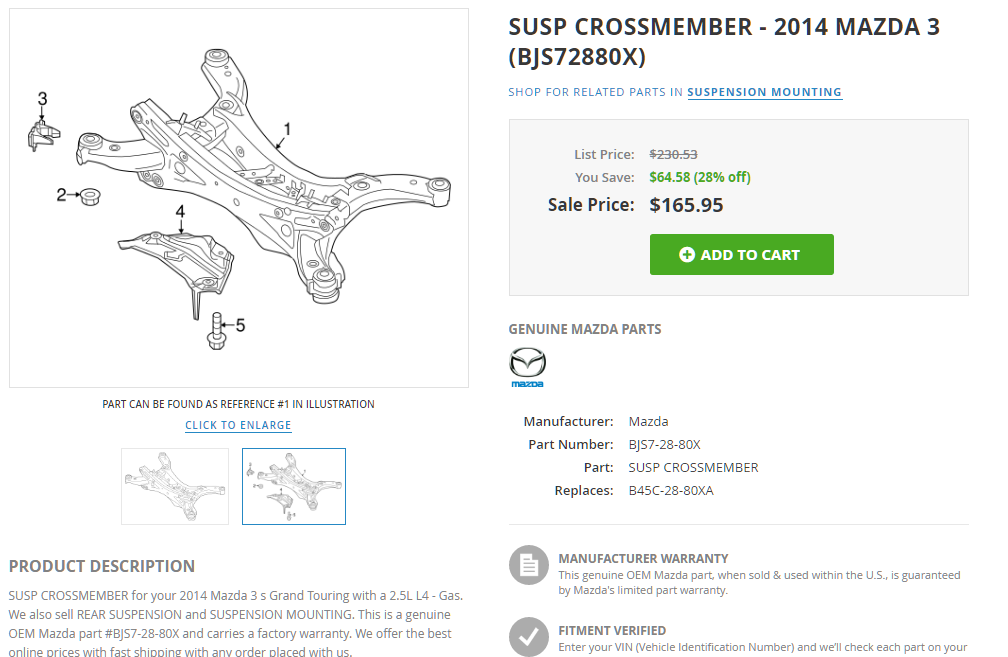 Thank you.