Discussion Starter
•
#1
•
Hey everyone I just wanted to quickly show something that apparently is a common problem on our car. So I lent my car to my neighbour for the past month as his car broke down. One night when I went to use it I noticed that the lid on the center console was completely loose. Firstly he broke the tab that kept it locked in place, secondly the hinge was only hooked in on one side. When I went to buy a new lid, one of the techs was saying the pins that go into the hinge often back out. At that point without taking anything apart yet, I wasn't sure if the pin had backed out, or he broke the pin altogether.
Following the service manual, the part is actually referred to as the, "rear console". All you do is take the felt mat out of the bin to reveal two screws. Unscrew them, and the rest is held in by tabs.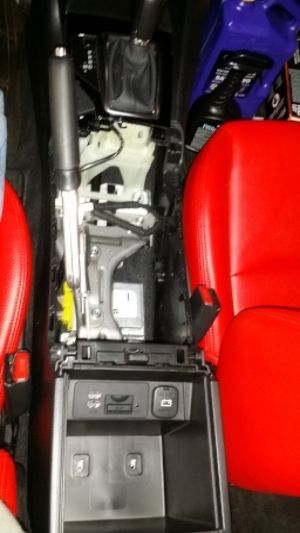 Next carefully remove the "upper panel" (the panel that surrounds the infotainment commander) by loosening the e-brake boot and gently prying off the panel from back to front. I had to squeeze my fingers under the panel to push the tabs inwards while pulling up. Jiggling it helps. Look underneath and undo the one harness for the commander.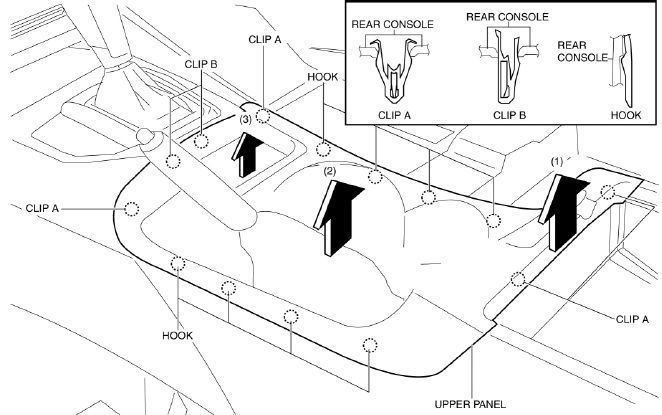 Next remove the SD card panel by slipping a flathead into the top edge to pry off (underneath the "clip A" text boxes). Look underneath and undo 3 harnesses for the cig lighter, SD slot, and USB.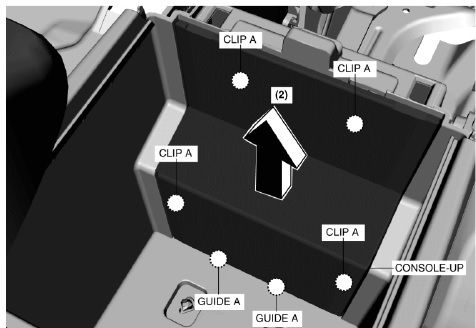 Pull the sides of the rear console outwards and pull the whole thing back.

With the bin now off the car, I removed the cover on the backside to reveal the hinge, and the pin did indeed back off on one side. I thought it was one pin that slides through the hinge, but in actuality it is two. I swapped the lid and tapped the pin back into place and put everything back together in the reverse order.