Discussion Starter
·
#1
·
So I thought it about time to introduce you all to my car... especially since I almost never make it out to a meat or show that I'm not working at.

So here she is, a '12 Black Mica 2.5L hatch with manual (because even if it's slow, it shouldn't feel that way). Sure I would've liked to get a Speed3, but the stars just didn't align for me. I still have plenty of fun with her.
I first got her at the end of September 2012, and a few hours after that I picked up my first mod: ms3 rear section exhaust. I actually also picked up the ms3 b-pipe, but that's been sitting in my garage ever since. I LOVE the sound of the ms3 rear section. It's the right amount of growl without being loud. I'm old and have learned to respect my neighbors.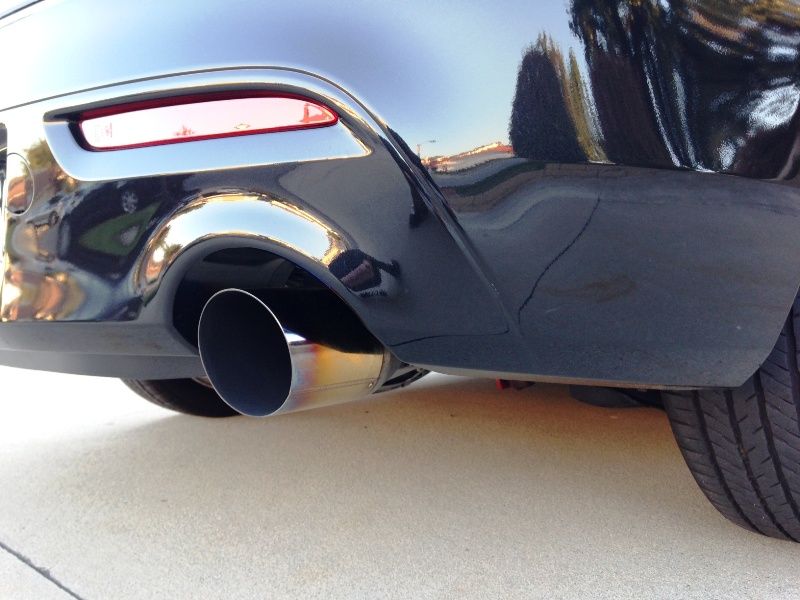 I've never been a fan of the titanium-look tips, but with any luck those will be changed out soon. Anyone want to trade for their stock-tipped ms3 exhaust? :thumbup 1:

Next mod was tint. I live in SoCal, with a young son, and am very much not a fan of heat, so I spent a little extra and got ceramic all around (except the windshield, of course).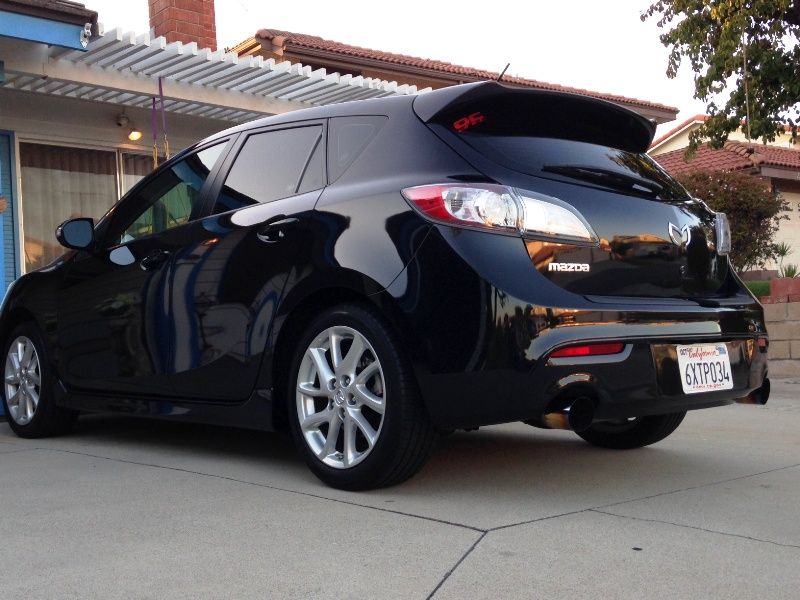 I had some 3M Di-Noc sitting around the house, so after having the car for about a month I started figuring out what parts could easily be removed. First up was the doors...
and then the dash...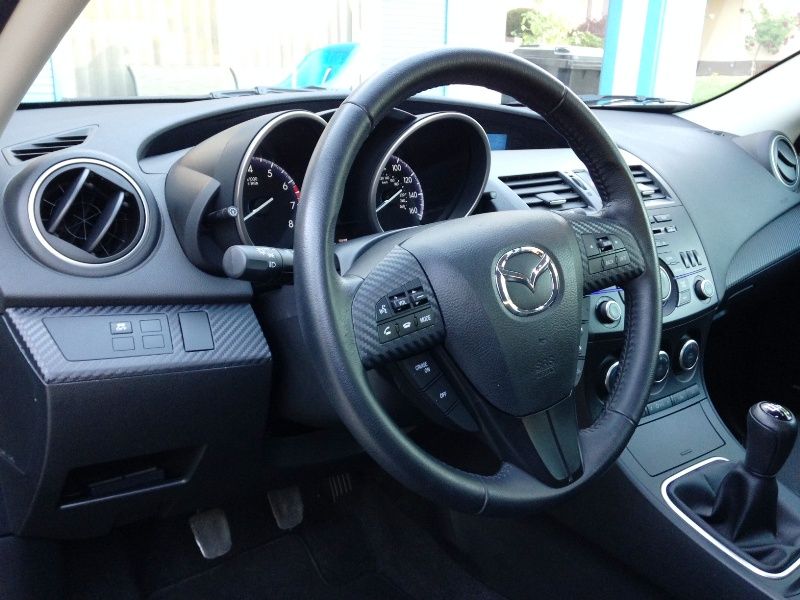 Although the steering wheel is also done in that pic, I didn't do it as the same time as the dash. I lived with the boring stock wheel for nearly a year before I finally changed it more to my liking...
Then a couple more visual mods...