Discussion Starter
•
#1
•
I know we have been down this road b4 but im just looking for pics to help my decision. Finding these pics within the members albums seems more difficult than I initally thought!!!
Looking for preferabley Black front end with both blue and yellow fog overlays... Well not both but you know what i mean.
So far this seems to be the best shot of blue overlays...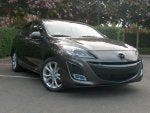 Imput and fog pics please