Discussion Starter
•
#41
•
In hindsight I should have, but did not -- everything was fine though, the car's fans stayed on no longer than they would after a harsh canyon run. Myself and other Skys have made it through trackdays without incident, fear of god hasn't, uh... taken hold yet lol.
That's good to hear. I was specifically interested in you since you have the automatic transmission, and I know your 285 tires can carry speed. I signed up for an event in early May. Let me know if these pictures are what you wanted.
On the OEM strut, the lower spring perch is only pressed on so it can be hammered off.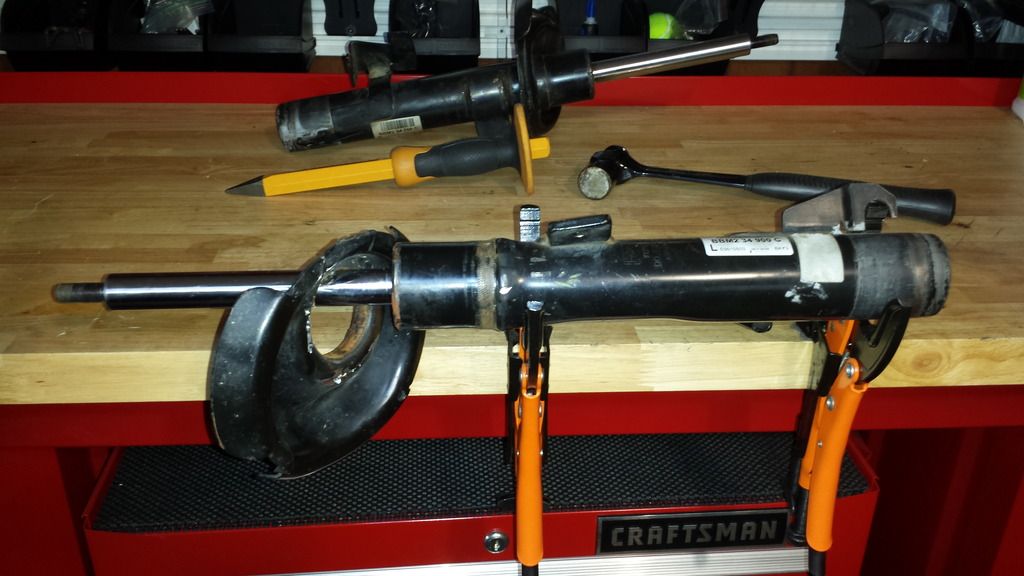 OEM strut, GC lower spring perch with threaded sleeve, 2.5" ID coilover spring, GC upper spring perch with GC bearing, CorkSport camber plate with top nut, new GC bump stop
Installed
Since the coilover spring is so small, the OEM dust shield cannot be reused. I opted for Eibach spring bags.