The new revised tsb that was posted a few days ago didn't do anything for me, it actually made the ticking worse lol I brought it to the dealer after seeing that post and I was so disappointed that it didn't help and actually made it tick even more constantly
So the past couple of days I've been trying to do the myself but with no luck
Even with
@Kurohouou
direction on the other thread it didn't work for me.
However, tonight I looked around trying to see what else could be causing it and I looked under the windshield area and saw some spots that the dealer didn't touch yet. So I pulled out that little plastic cover and stuck a flat head screwdriver and twisted it so it can bend the metal.
Afterwards, I went for a drive down the same road where it would tick like crazy. To my amazement there was no more ticking whatsoever. I caught myself laughing like a mad scientist as the sound has gone. I don't want to get my hopes too high tho, might still be too early to tell so I'll report back in a week or so if the sound has been completely gone or not. Hope this helps those who still has this noise even after getting the tsb done.
Here are couple pics of what I did.
I pulled this plastic cover off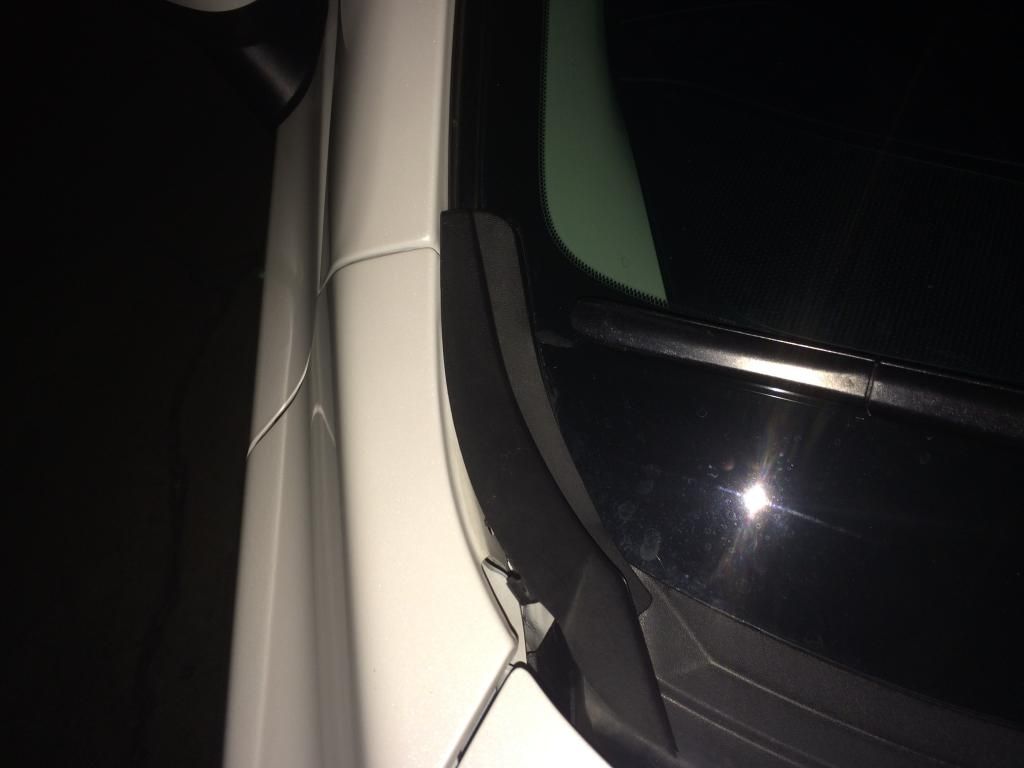 Stuck a flat head screw driver and bent the part circled in green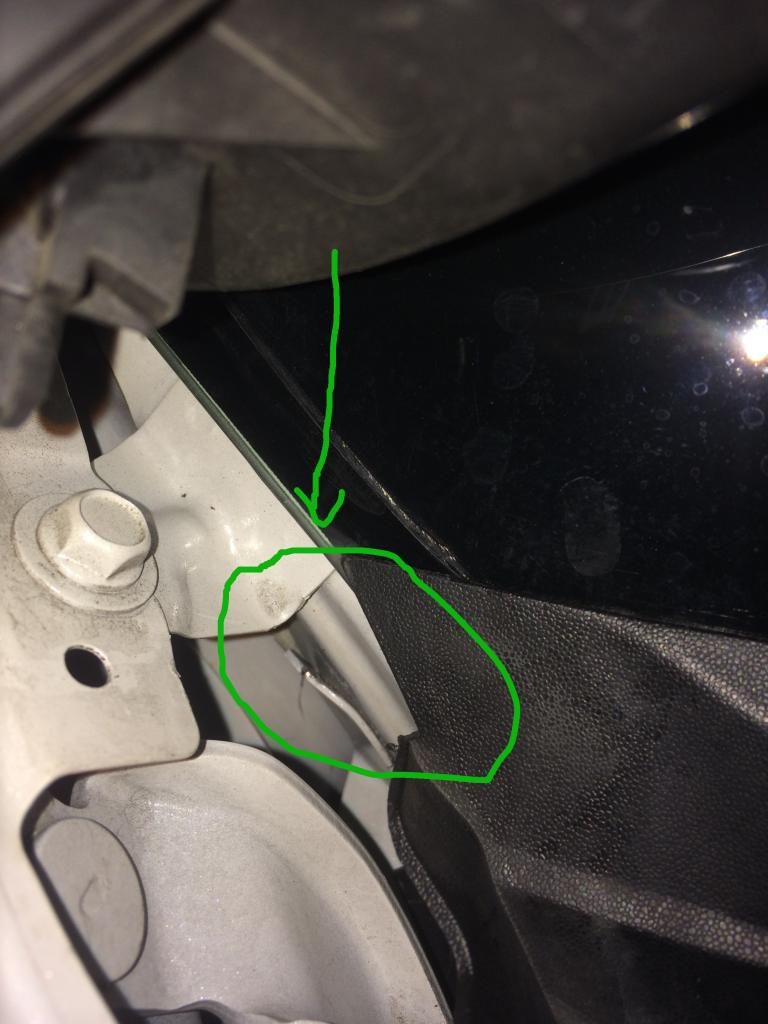 I'm suppose to take my car back to the dealer for them to check and possibly leave it overnight. I really really really hope the ticking sound doesn't come back.
Edit: Sorry, thought I posted in the TSB area