Discussion Starter
·
#1
·
This is the write up for the seat(s) removal that I stole from the mazda3forums.com site that our beautiful Prmazda3girl supplied us for our seat covers but it does the trick for the front and back
FRONT SEAT(S)
Staring with the front passenger seat: pop off the plastice covering over the base of the seatbelt. Unbolt the seatbelt.
be careful when pulling on any plastic parts, you don't want to break any of the clips.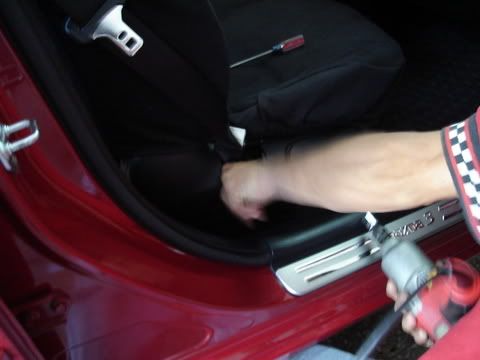 Once you undo the seatbelt, slide the seat all the way back. Again, pull up the plastic covering over the fron of the rails. Under here you will find the bolt that holds the seat in place. Unscrew both from front, then slide seat forward and undo back ones.
Front bolt:
Back:
Before you pull the seat up, make sure you unplug the Airbag, plug thats underneath. There is a black lip, that you must squeeze and lift to unplug it.
MAKE SURE you DO not have your key in the ignition when doing this or the car with any power on (accesoory mode) It will screw up your side aibag system.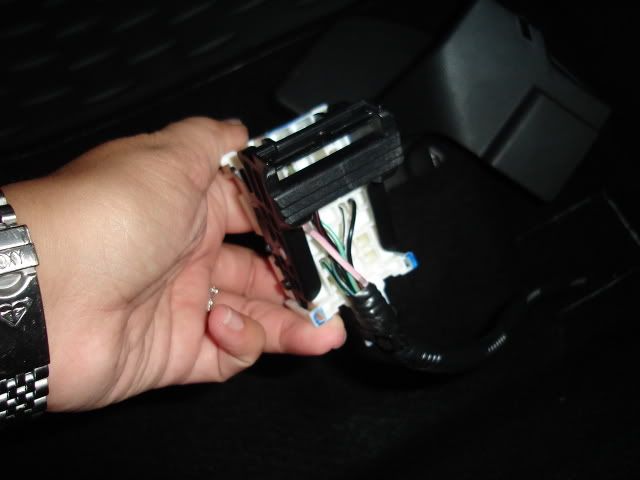 When taking the seat out, to avoid it scratching or snagging anything, lean it back and bring it out front side up first. *
notice
: 4 yellow circles, thats the back end of the seat*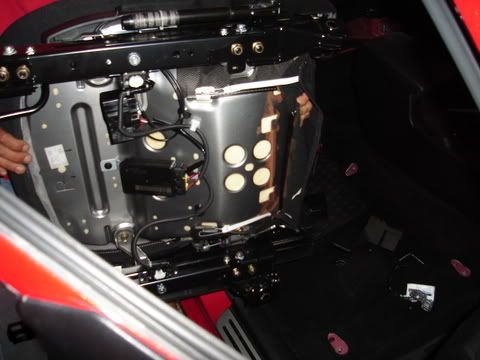 REAR SEAT - CUSHION
Start with the bottom cushion. By pulling up on the set cushion it will just pop out. Make sure to pull really hard to get them out. (I personally have tried and have not been able to get them out :lol: He popped em out in one good tug)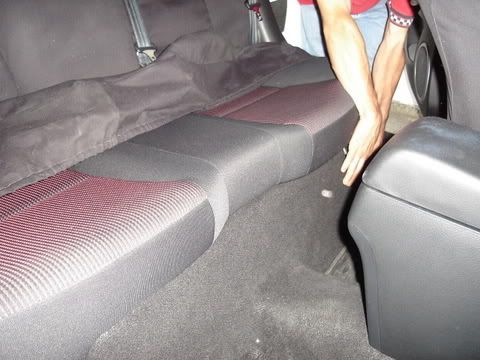 :confused1: confused ?? ---->
Work Shop Manual
Naibukizuato83 ~ Jut