first time making a How to, don't kill me :death:
this can either be a shift knob for an 8 ball or a pokeball shift knob
materials:
an 8 ball or cue ball, about $5 bucks at academy (pretty much all you need if you want the 8 or cue ball knob, pokemon trainers keep reading :wink
quality painter's tape (i suggest at least the blue ones)
paint
a m8x1.25 hex nut or w/e the manual thread is if you are manual
total cost: cheap as hell
Tools:
drill
a tap and drill bit set m8x1.25 for auto and manuals are m10x1.25? not 100% sure on the manual
sand paper 800 grit or higher(optional but suggested)
razer or exato knife to cut the circle button shape on the tape
you should measure the thread length on the car and drill about 1 cm more than that. If you want just an 8 or cue ball look, you are pretty much done here, just aim better than i did with that drill :tt2: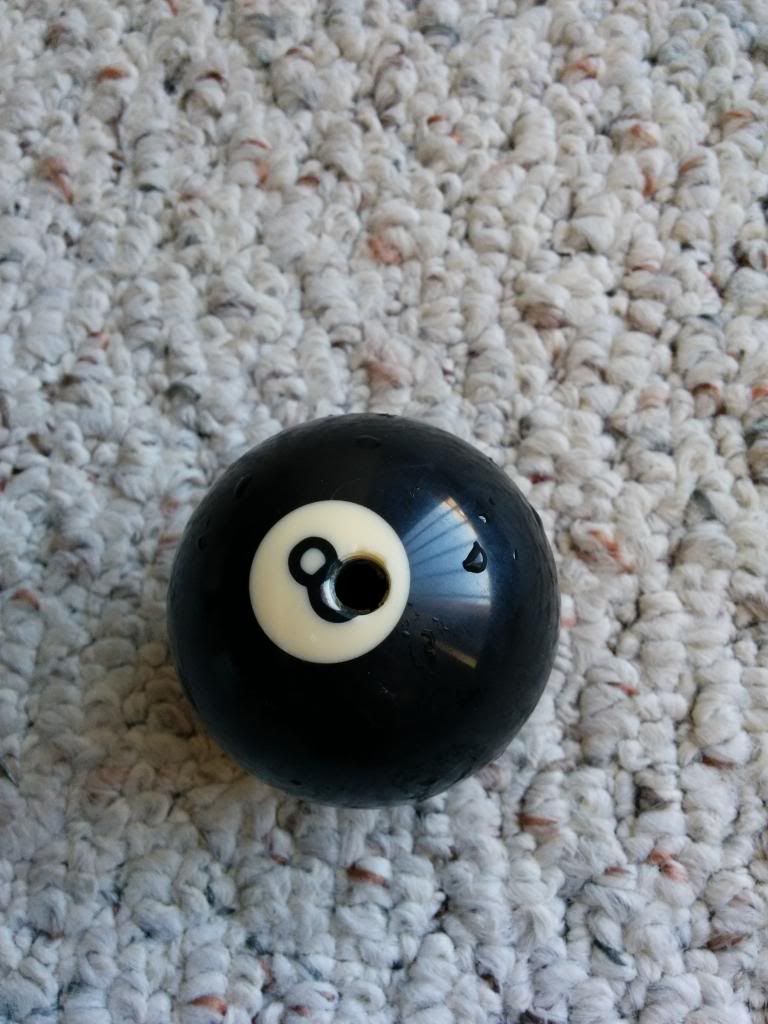 i suggest sanding before you start painting so the paint will stay on better
this is why you need quality tape, this is from using that cream colored walmart masking tape, bought some blue tape later and fixed the lines
I avoided getting paint in the hole, just paranoid lol
waiting for the clear coat to cure
annnd you are done! now just screw on the hex nut first and then the knob, position the knob and lock it with the hex nut by turning against it. Enjoy!