Discussion Starter
•
#1
•
Hey there,
Finally decided to join this forum.
Uh let's see, I guess you could say I'm new to the Mazda community but I'm not new to forums.
Im fairly well known in the e30 community. My "forum home" is actually an e30 forum even tho I sold my baby half a year ago. I also worked at e30 motor werks in Huntington Beach Ca so motors don't scare me.
Before I got the speed I drove a STI so it was sorta weird going from awd to fail wheel drive.
I've had the speed a year this January and still only have 4k miles on it LOL
As you can tell I don't drive it much reason being is I have kids and they are not worthy enough to ride it. Don't wanna see them destroy it.
I don't have any real mods since I am paying for the warranty and don't wanna void it.
If your in my area (I have seen quite a few) I'm the one with the breast cancer awareness rally armor mud flaps which Haha actually I just ordered so yeah... and a sequential b.o.v.
So really I'm hear to learn more about my car and make some local friends since it seems like all the locals overlook me. Don't know if that's just me but when I was in the subie I always got flagged down by other subies.... Haven't had even the slightest wave from another speed but maybe ya'll just think I must be driving my husbands car lol.
Future plans?
Definitely a drop.
Bigger intercooler
Down pipe
Motor mounts...
Then I'm going full on slot body kit with da black rattle can hood, fake scoops applied the wrong way, those buick side vent things all over, fart can oh and tons of stickers!....
NA I'M JUST MESSIN WITH YA!
Pics or ban:
I call this, Dat a$$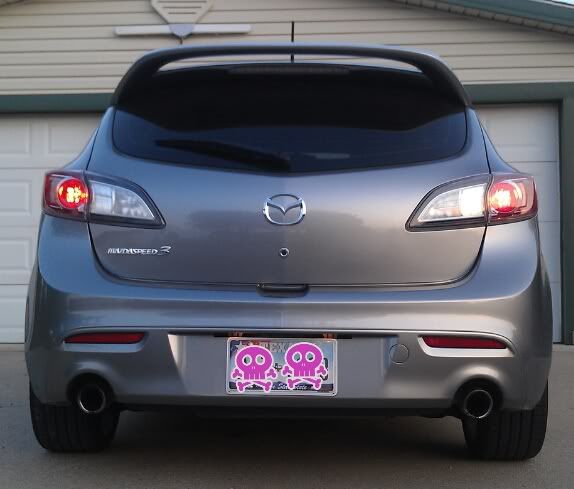 So sexy yo!