Discussion Starter
·
#1
·
Ok everyone here is the small list of things I'm selling. If you see something you like PM me and I'll get back to you as fast as possible. Everything is dirty yes I know but I will clean everything up before I sell them. All prices are firm and do not include shipping. My zip is 22180 if you would like to find out how much it be. Local pick up is better though.
2010 Mazda 3 Simota USA Intake CBII-657
FOR 2.0L non Skyactiv ONLY$90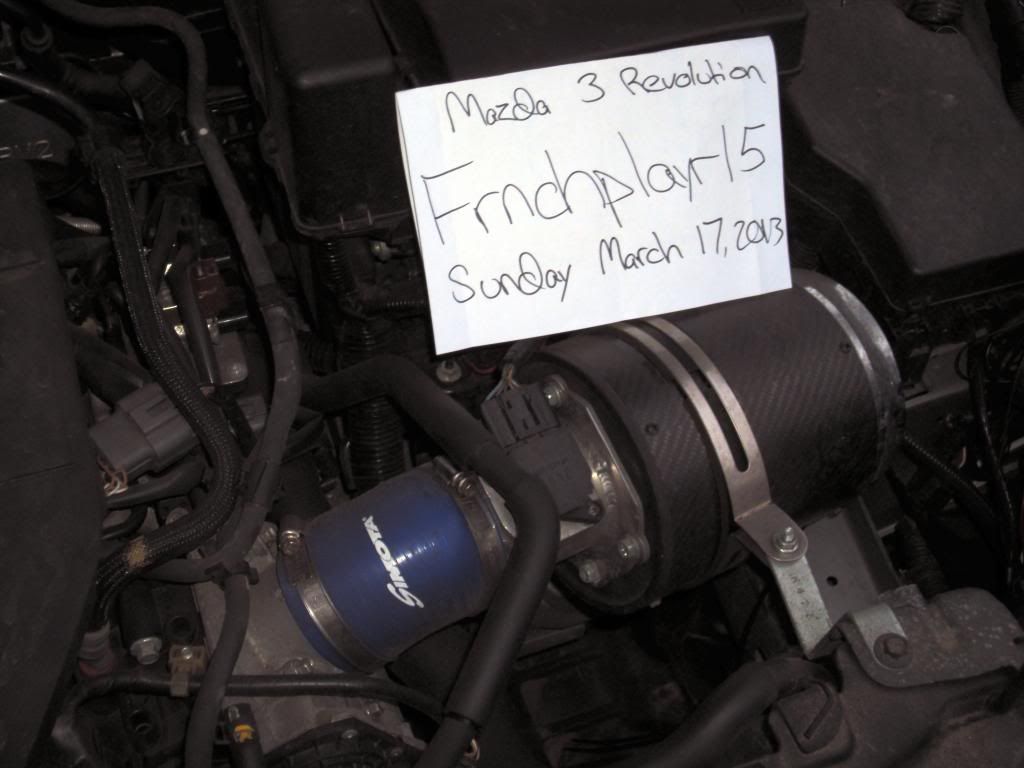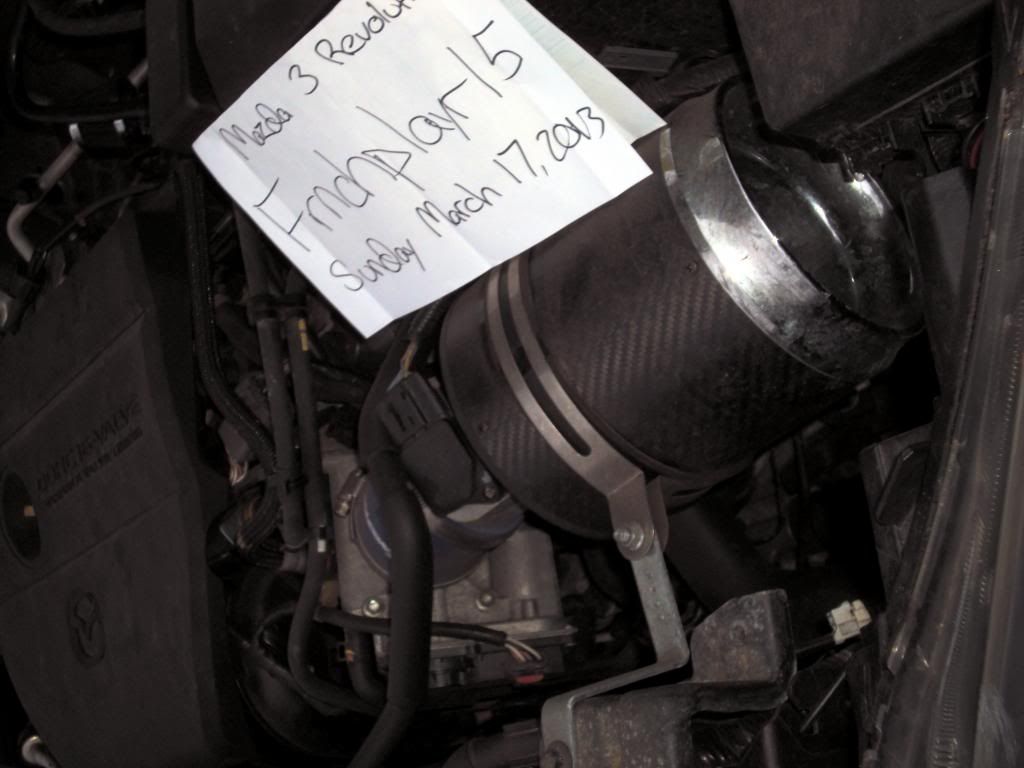 **GONE**
2011 Mazdaspeed Exhaust with Summit Racing Tips
Fits Hatch's 2.0L and 2.5L with no modifications and Sedan's 2.0L and 2.5L with an extension modification

**GONE**Yakima Roof Rack comes with 2 Q99 Clips and 2 Q119 Clips, Locks (One lock doesn't lock completely), 58' Crossbars, and 50' FairingFits Mazda 3 Hatch and Sedan and Mazdaspeed$90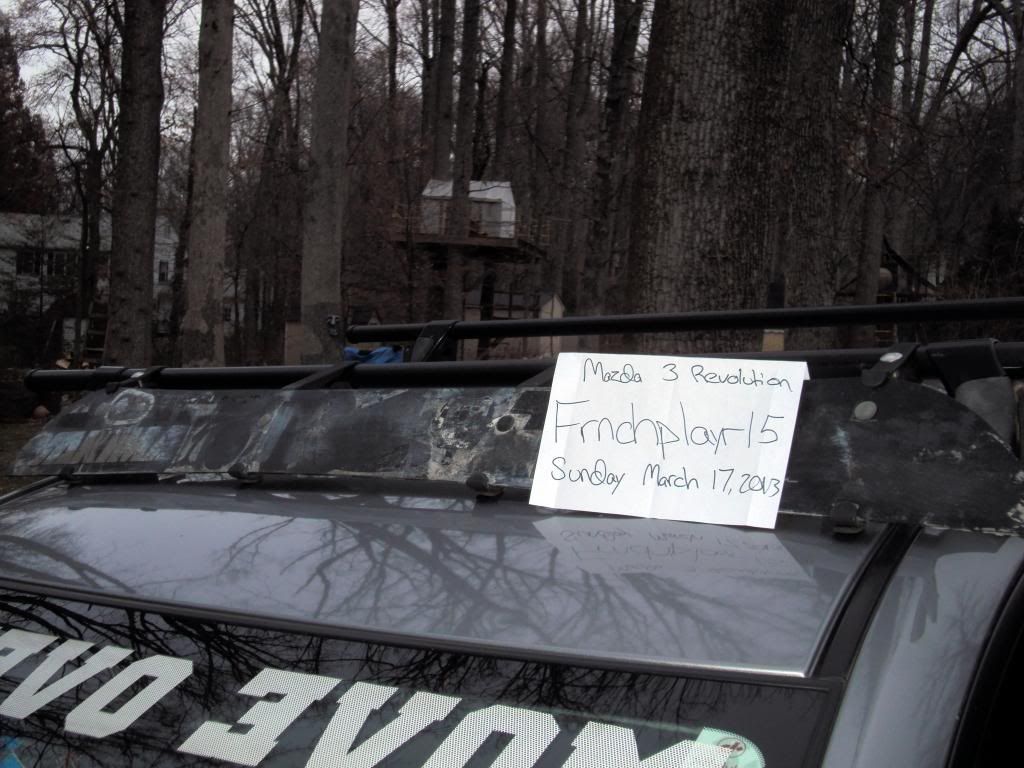 4 Konig Z-in 17x7 +40 Weight is 17.9 LBS without tires have no clue with.
Wrapped with 225/45/17 Hankook Ventus V12 tires. Tires are in bad condition. (Two can still be used for maybe a few months but the two others should be replaced. The rims have been plasti-dipped but If you'd like I can re-plasti-dip them for you because when I replaced them for my snow setup I sprayed lubricate on them to free them and it ripped parts of the plasti-dip off. Has a few minor rashes and one wheel has two cuts but they have been shaved and repaired somewhat. If you have any questions about it ask me. $375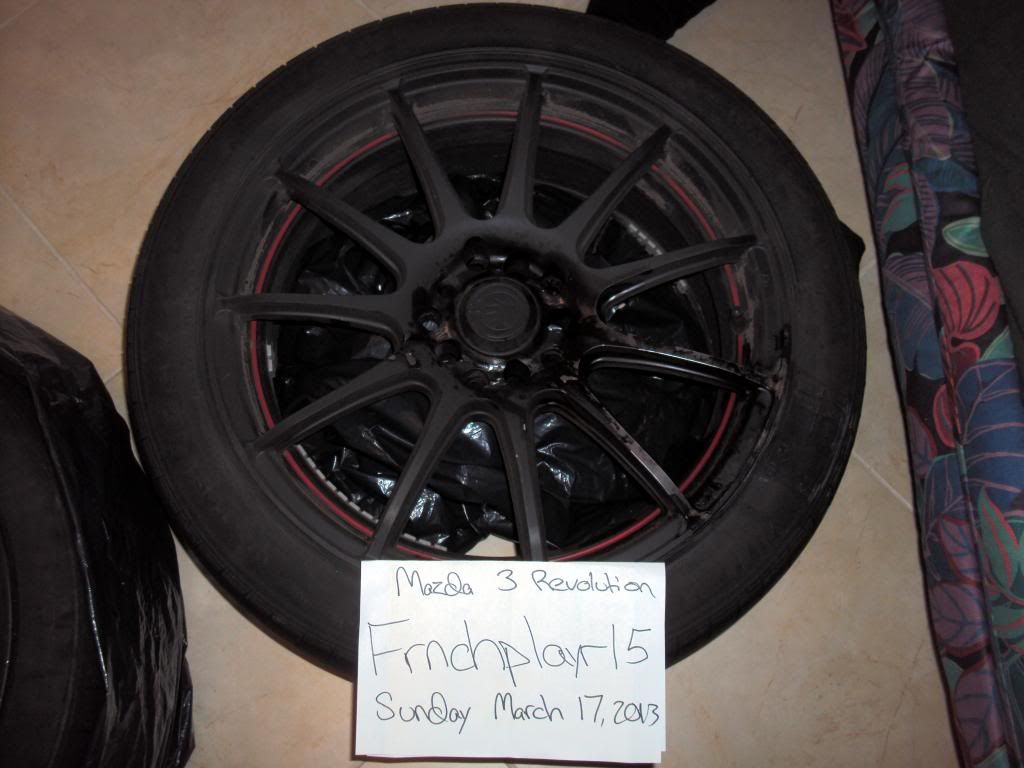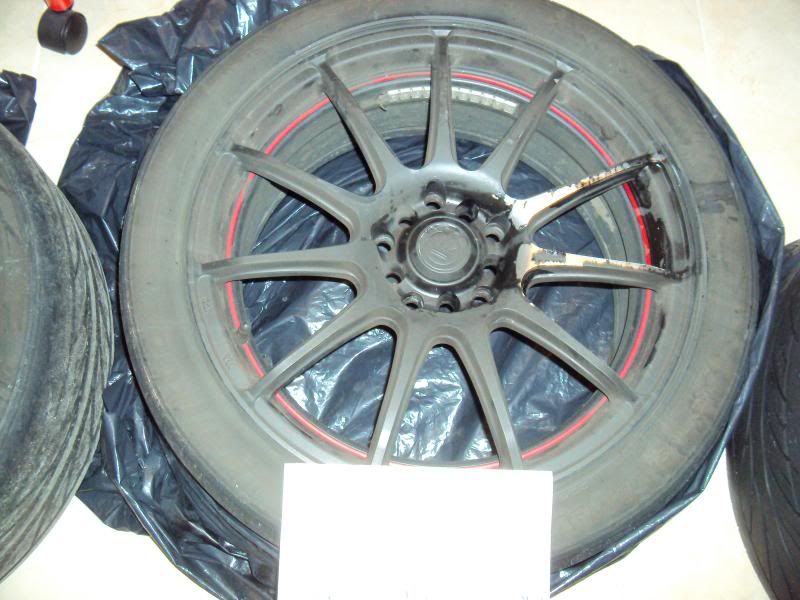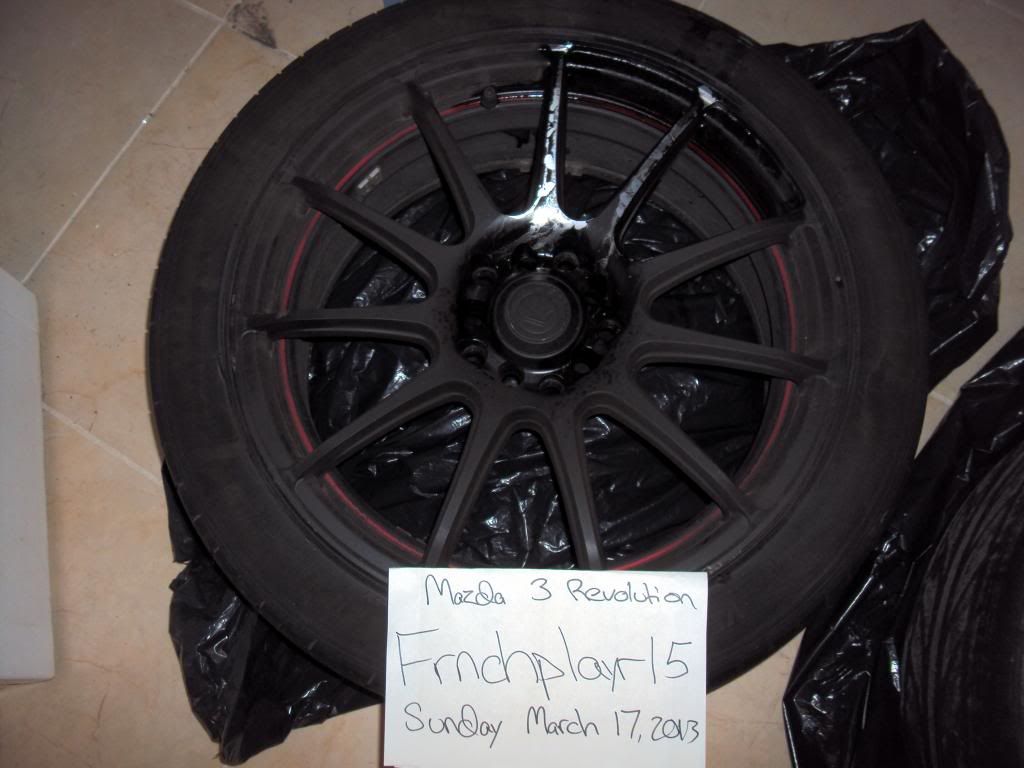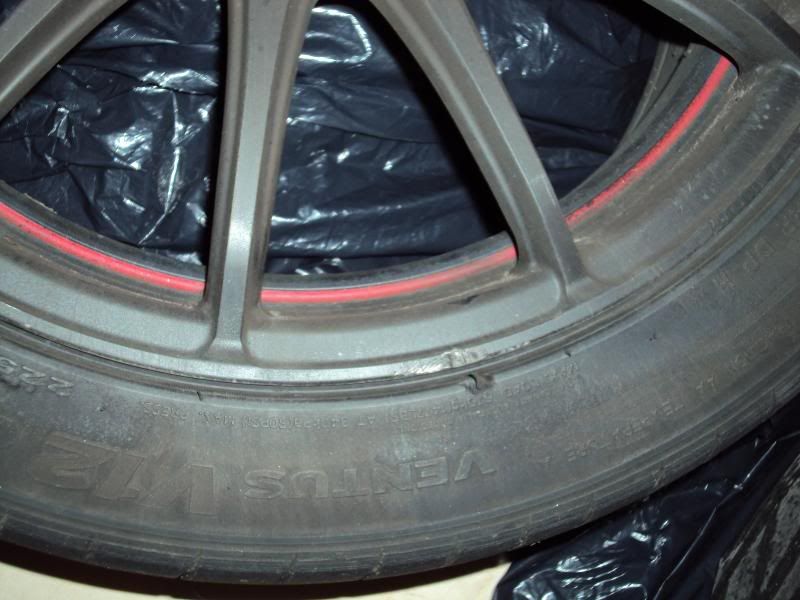 This is what they look like without plasti-dip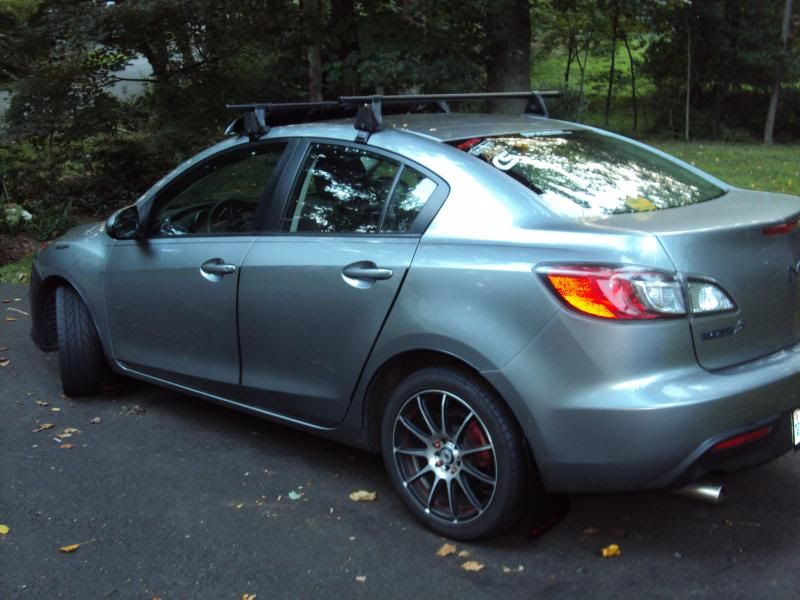 Corksport LED Kit for any model will also include other bulbs including LED turn signals, LED Brake Lights, and LED Reverse Lights.
SOLD