Discussion Starter
·
#1
·
Hi Mazda 3 drivers!
I'm Michael from the Netherlands. I'm driving a Mazda 3 BL 2.0 DISI with 151hp manual.
I have imported the car from Germany because they have more choices and the cars there have more options.
Here is the car when I bought it 2 years ago: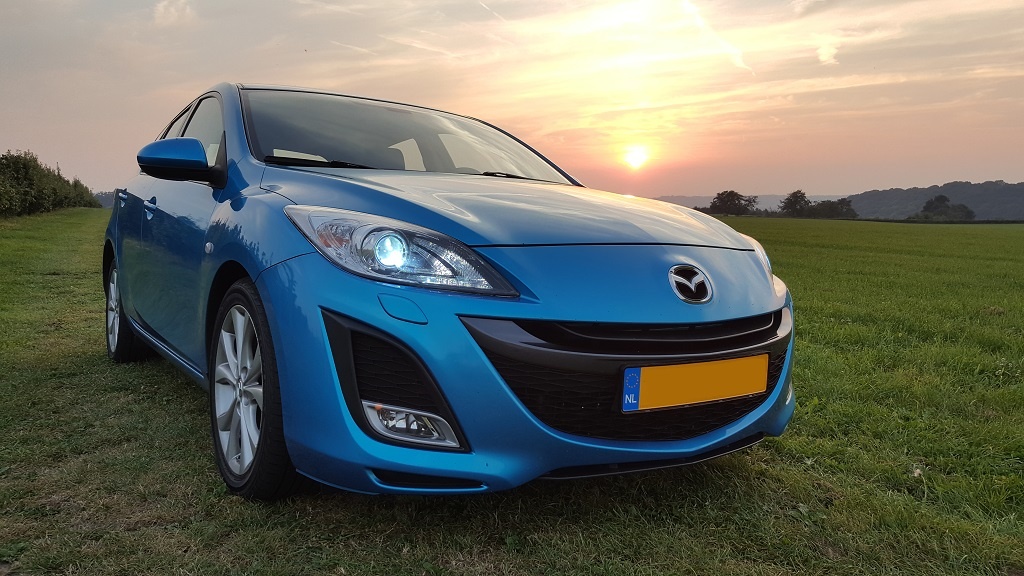 Now It looks like this: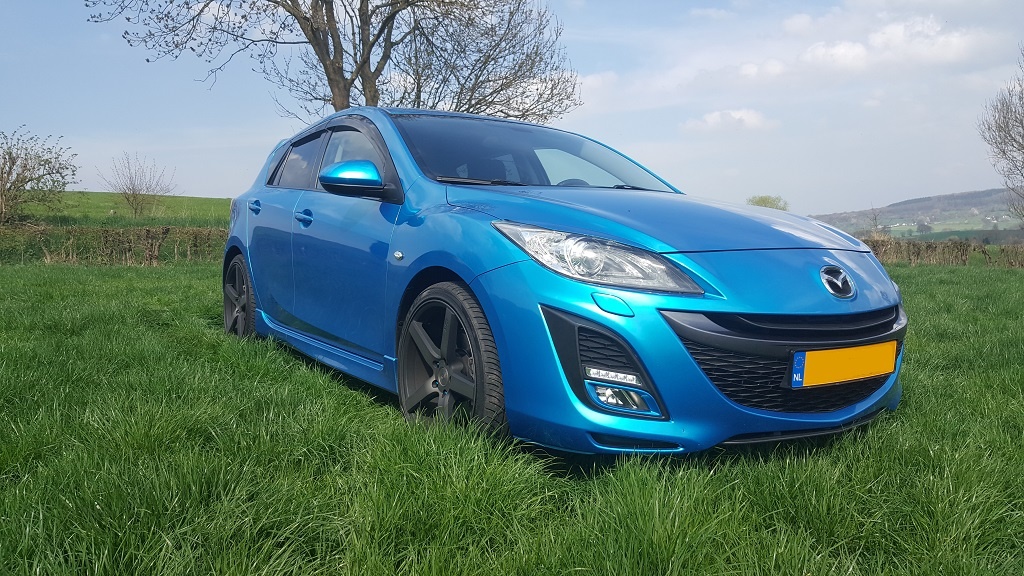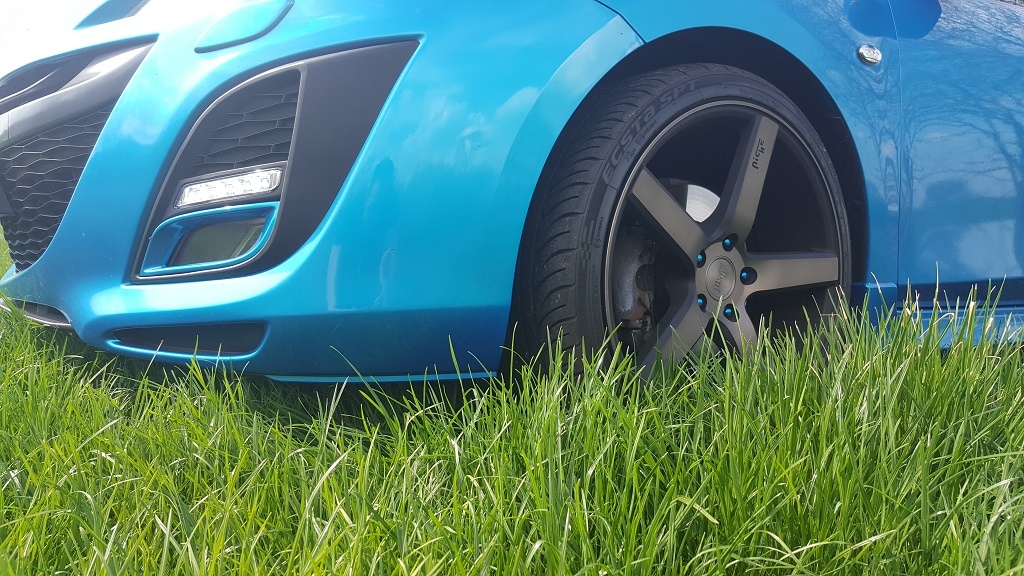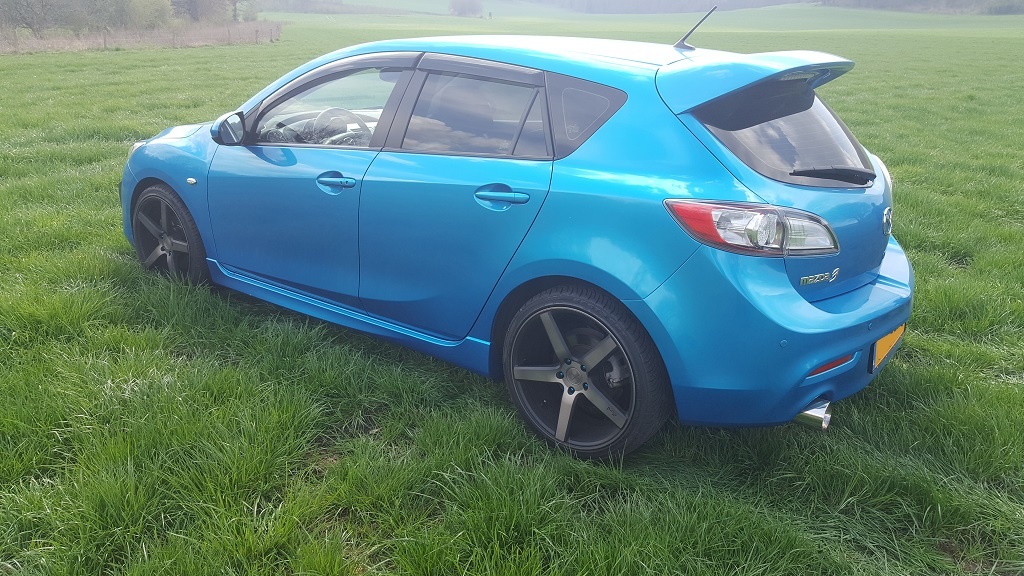 Upgrade list:
19 Inch Niche Rims (Imported from the United States).
Changed every normal bulb with LED lights. (interior, side markers, license plate, trunk, fog, backlight, ...)
DRL LED (imported from Taiwan).
Original Side Skirts (found on scrap Mazda 3).
MPS Spoiler (bought new in color from Mazda Dealer).
Windows tinted with foil.
Window Visors (Imported for Taiwan).
Changed Xenon from 6000K to 8000K.
Eyebrows (Imported from Taiwan and painted with the fog light covers).
Blue Wheel Nuts.
10cm Exhaust tip.
Changed back fog light to an United Kingdom clear one. (both lights on the trunk are clear now for a more clean look).
RVS entry list with blue "Mazda 3" LED.
Blue feet light.
Android Head unit with full support for steering wheel buttons and the Bose Audio System.
At the moment I don't have anything on the wishlist because I have the car now the way I would like it not to much but enough to make it personal.
Greetings for the Netherlands!