Discussion Starter
·
#1
·
I personally hate the way the DRLs look, because i feel it's a complete waste to have lights ON during the day. I laugh at idiots on the road that purposely turn ON their HIDs during the day, to show off. :thumbdown 1: It's a complete waste of energy and bulb life, esp if the HIDs are ON.
I disabled the DRLs in my 07 Civic Si and today decided to do the same in the Mazda 3.
The owners manual had this to say about the matter...
"supposedly" the DRL setting can only be changed by the dealer...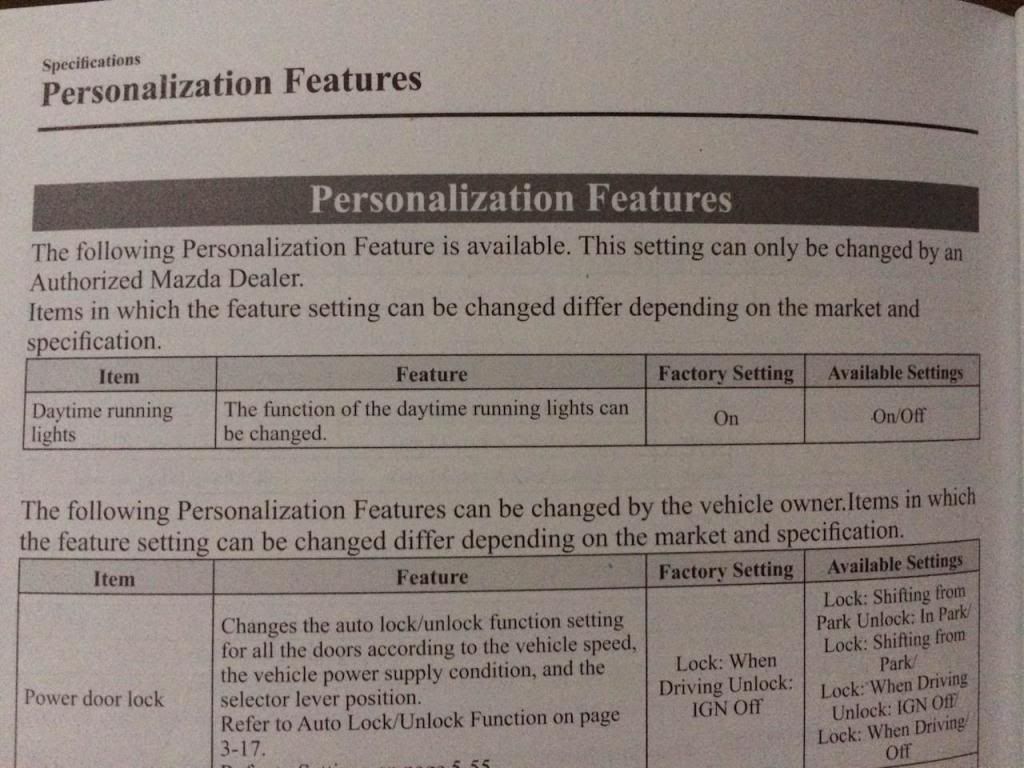 but just like my Civic, I pulled the DRL fuse (which is what I'm sure the dealer does) and off they went. Hi beams still function properly, headlights and fogs still function properly, but the DRLs are no longer on. :dance013:
Here's the location of the DRL fuse, in the fuse box that's under the hood.
I hope this helps those who also don't like the way the DRLs look and want to disable them.
I don't want my lights on during the day, making it easier for cops to spot me, as i'm hauling ass down the street.