Discussion Starter
·
#1
·
Look at my previous post, linked here, where I installed a res exhaust header and had issues with knocking.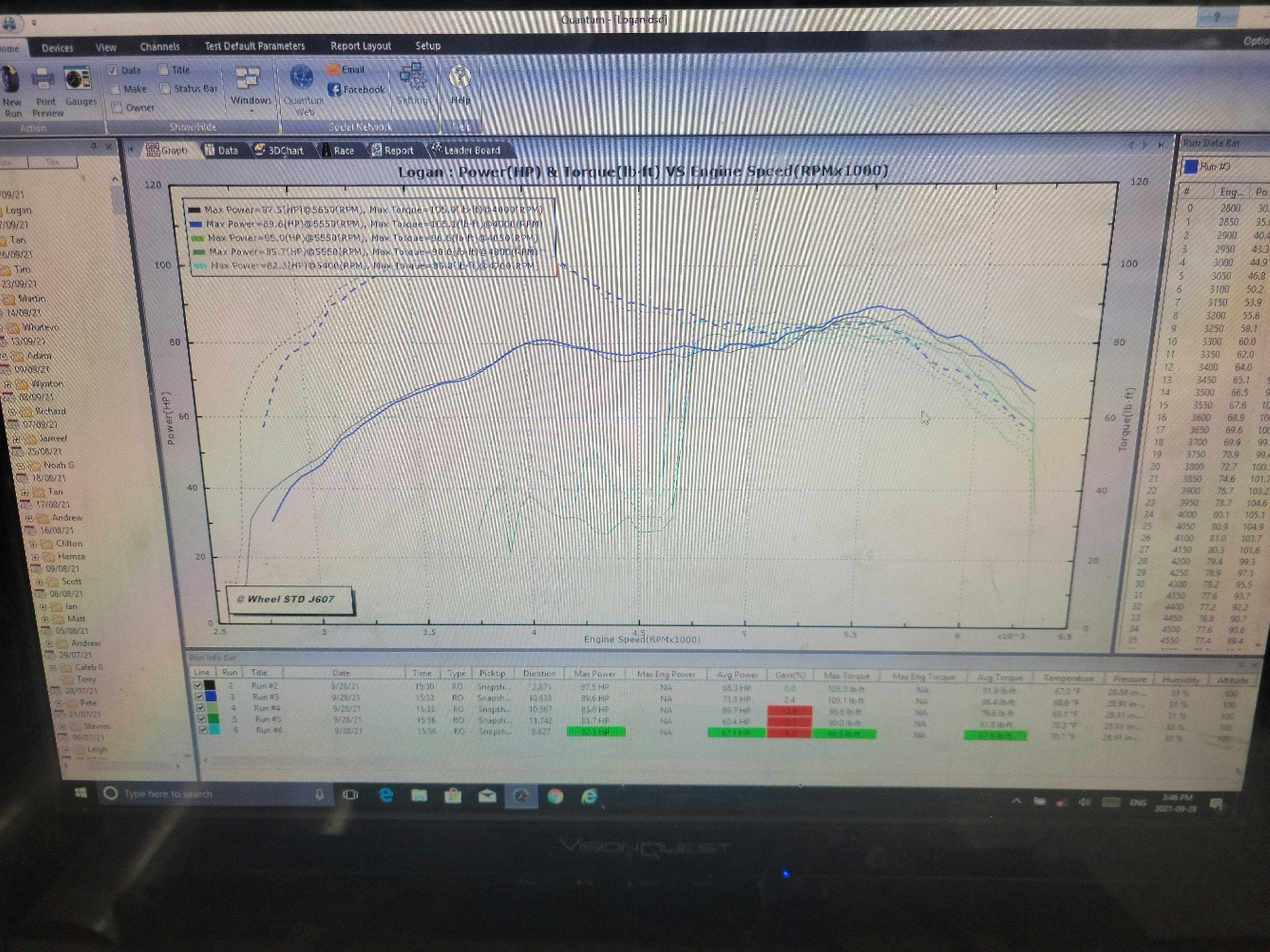 Okay so I took my car in for my dyno session today to get a before and after with the res exhaust header which will be a catless 4-2-1 very similar to the stock manifold in. Here is the before dyno. I have an injen short ram, corksport cold air box, BBR GTI camshafts and corksport catback...

www.mazda3revolution.com
I had a custom manifold built in the spring and the tuning process is complete. I have attached a previous dyno sheet of the car, with fbo minus headers. As noted previously this dyno reads exceptionally low, I'm looking for the difference in power, not the peak numbers. If they were accurate, there would be something horribly wrong with it lol. Anyways the header pulled +25 HP and 30 lbs ft of torque from the motor. This ends my N/A journey as I will be supercharging the car shortly!