Here's my review of the 2014 Mazda 3 CorkSport Axle Back Exhaust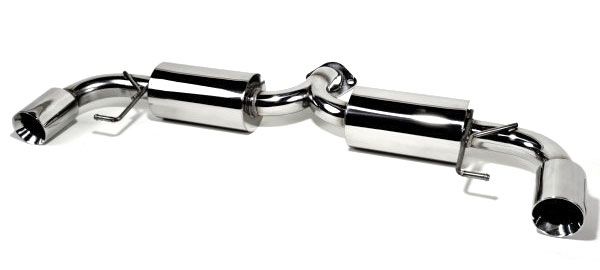 Comparison between the OEM muffler.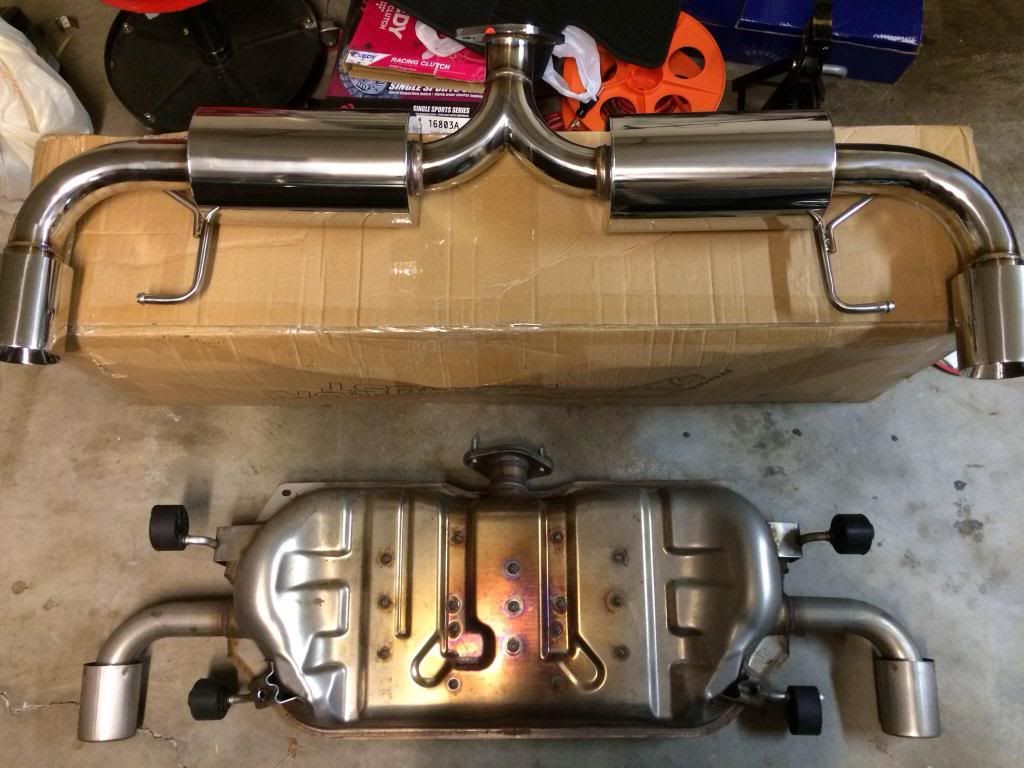 OEM muffler weighs - 27.5 pounds
CorkSport Axle Back - 18.5 pounds
I installed the axle back while the engine was still warm, maybe 20-30 minutes after a good drive. Install went very smooth. Two bolts and a squirt of WD-40 & 4 rubber hangers later and the OEM muffler was off.
Upon initial start up (no cold start) I almost didn't even notice that I just installed a sport muffler.
During my test drive, it's very obvious that the car now has a proper exhaust (no longer seems like you're driving a Prius). The super nice, low, deep growl during clutch engagement and up to about 2,500rpm sounds nice. Cruising around town in 6th gear is very quiet, expect for a slightly deeper exhaust note.
My wife likes it but also thought it was much quieter then she expected it to be.
I highly recommend this exhaust to anyone who wants a nice deep, can pass for OEM, exhaust note from the Mazda 3. It reminds me of a G35 / 350Z OEM exhaust sound. <-- Many say it's the best exhaust note they've ever heard...
As for me... I find myself wanting MORE noise, especially in the upper rev range. This exhaust seems way too subtle to me. I'm now looking into removing the middle resonator in hopes of getting more exhaust growl in the upper rev range because as it currently sits, past about 3,500rpm the engine noise up front takes over and I can no longer hear the exhaust. Perhaps the 2.5L engine produces more noise then my 2.0L.
If anyone is scared the pull the trigger on this exhaust because of fear of it sounding ricey and loud, don't worry, this is not your typical rice can of bees. :thumbup 1:
Pics of the exhaust on the car.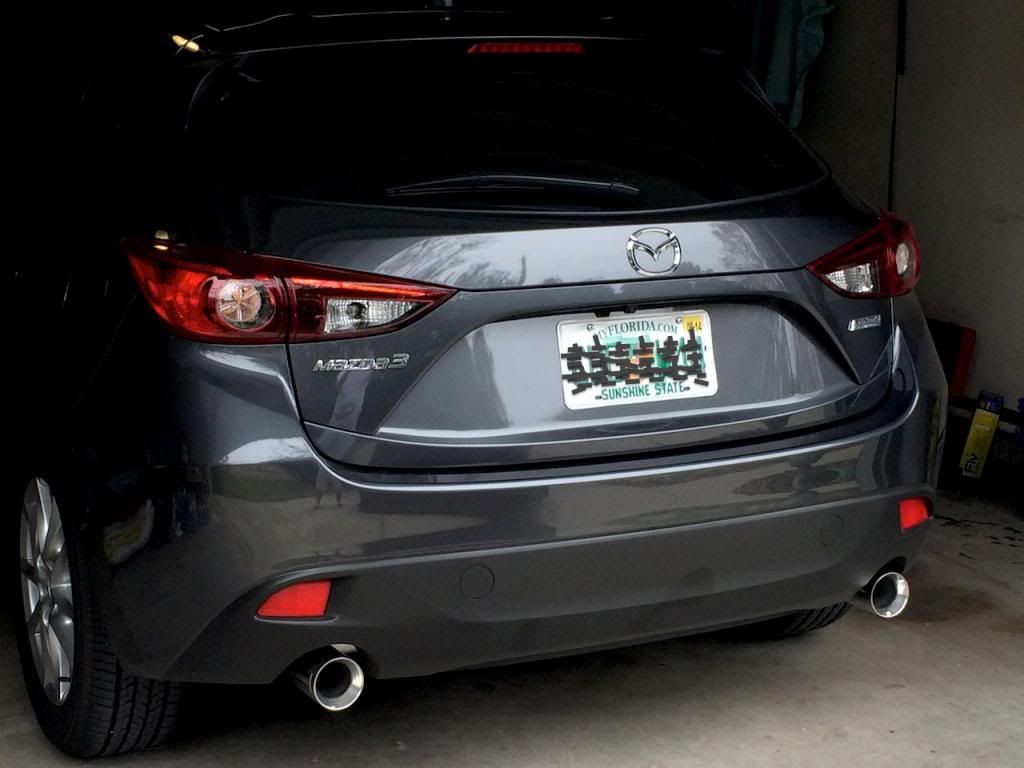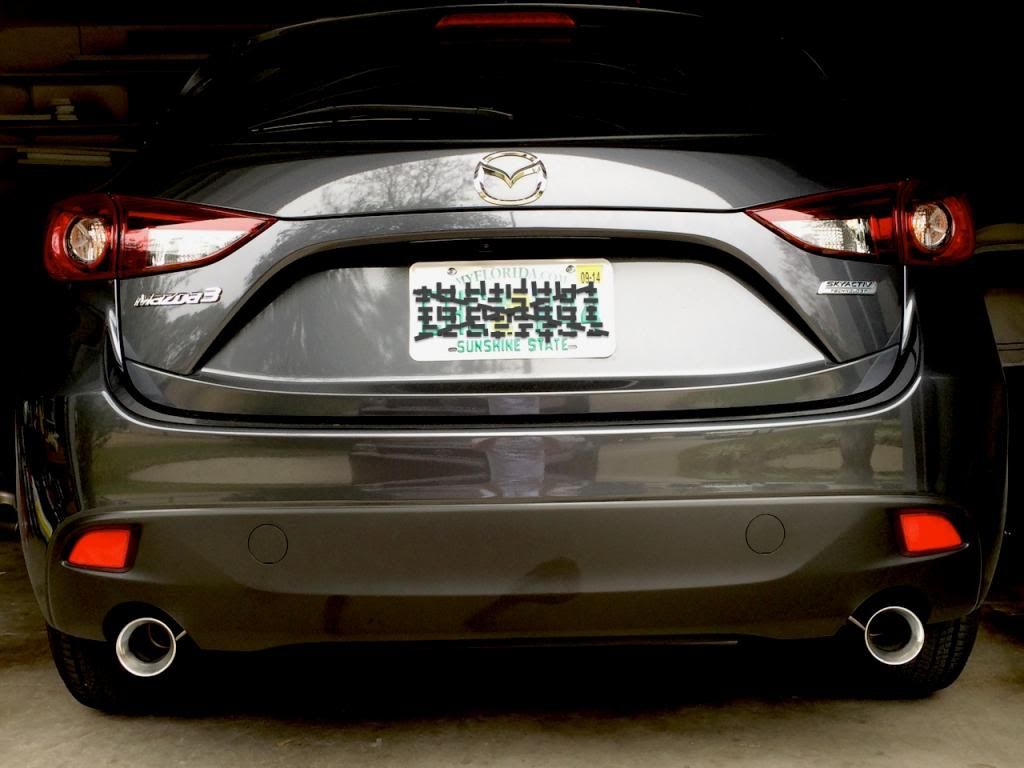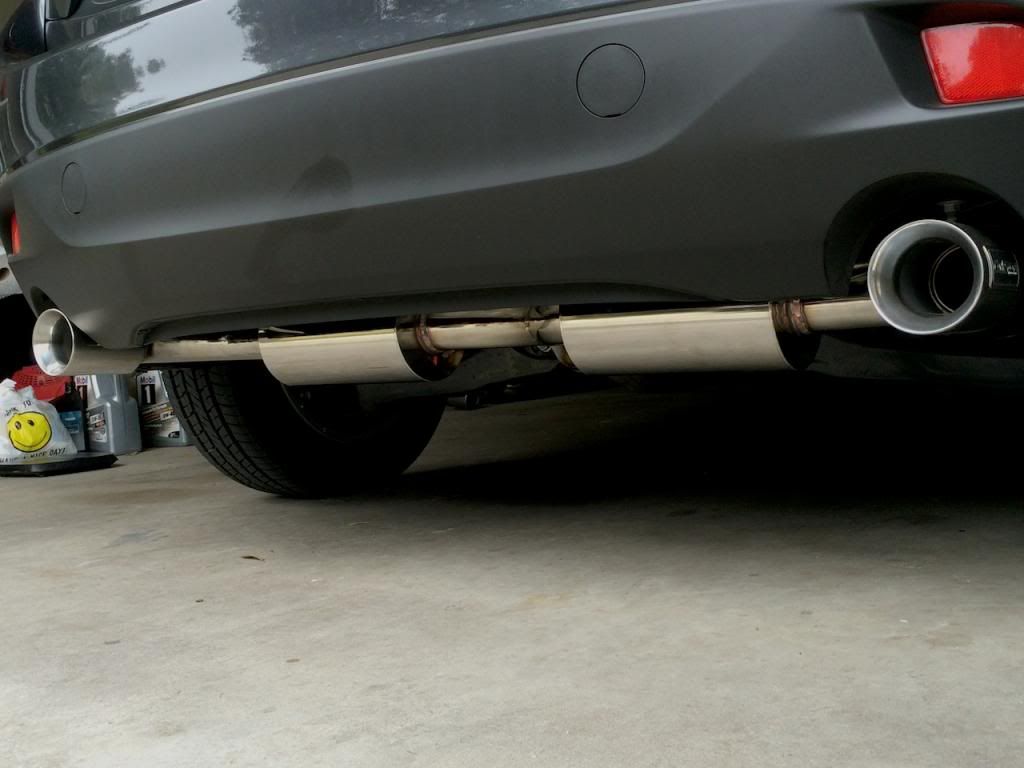 Here's a video of the CorkSport intake & exhaust together.