I know I know, I had told myself that I was NOT going to boost this car... buuuuuut now I'm scheming
*cross posting from Mazda6 forum to get more input -
Considering supercharer on the 6
Eventually I plan to get an NC2 Miata and make a boosted track monster with 15psi+, and I know the 6 will never be THAT, but after reading about the Kraftwerks complete supercharger kit for that car started to inspire me to do that to the 6. Instead of gaining +140hp, with this motor I think we're looking at only gaining +50hp
GOALS/POWER: A reasonable level of boost, figure at least +50hp, while maintaining longevity/daily-driver ability.
*UPDATE-
VT-Racing - Anrot Industries
A new Chinese manufacturer (bunch of products released in june 2019) of twin/screw superchargers for dozens of models of car, most don't apply to American markets, but includes a kit for 2.0L and 2.5L Skyactiv motors, at <6psi peak boost.

*UPDATE 3/5/21-
Still in regular contact with VT-Racing, working on possible ways to execute transactions.
They are working on detailed installation instructions, said they will have a draft for me at the end of March.
Installation looks fairly straightforward, mostly replace intake manifold with super and fit the radiators on.
They claim their technicians can do the Skyactiv install in 90 minutes.
Obviously I'm expecting to take a LOT longer than that, since it'll be my first install and I will be VERY careful... But looks definitely DIY doable.
*Superchager Kit includes remote tuning via MazdaEdit, much like OVTune.
COST: with tariffs and working out details of making this happen, expect complete system to be $5k. (expect/hoping for 0-60 <5.5 sec, 1/4 mi < 13.8 sec)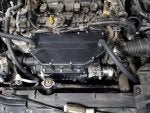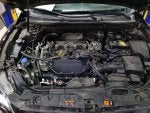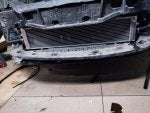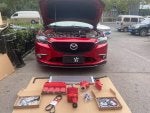 DRTuned will support tuning for forced induction for $999, if for any reason separate tuning is needed.
Systems Considerations/Thoughts
AIR - Intake/Throttle body/MAF: Stays same - the 2.5L already uses the same one as the 2.5T, so I think that'll work.
FUEL - Injectors/Pump: Stays same - I'm assuming the existing injectors could handle +25% duty cycle. If needed may try to use injectors from the 2.5T version.

Water/Meth Injection - May consider, but more in the nice to have category.

TUNING - DRTuned will support forced induction tuning for $999, plus the VT-Racing kit includes remote tuning using MazdaEdit
TRANSMISSION - should be ok, but going to change fluid more regularly to be cautious. AFAIK the same transmission is used in the 2.5T, all indications are that it can handle this just fine. It's less clear that the Manual transmission can handle the power though.
ENGINE - It's hard to know how much the internals of an engine can take, how over-engineered are the pistons/rods/connectors/etc. Currently targeting system that only runs 6psi max, which should be fine.
COST: $4,200-$8,000 $2,400 Supercharger - Rotrex C30
Rotrex Superchargers build their boost gradually as RPMs rise, so it's very gentle stresses on the engine/trans/drive shafts.
Plan to lower the redline to aid longevity (at least down to 6000rpm, likely even lower on my buddy's cx5 with different pulley size to give more boost at lower rpms)
Reference: 16psi doubles air volume, so every 1psi is 6.25% more air volume.
Example range of boost/rpm that I think would be very safe.
@3000rpm 2psi +12% air volume , ~7% real HP gain
@6000rpm 8psi +48% air volume (Redline, peak possible boost), ~29% real HP gain
estimation that 70% of are volume increase converts to power gain, so in above example that's a peak of 29% power gain