Color0's Build Thread -- The Daily Downhill
I wanted to post some new pictures but decided not to clutter up the various forums I've already posted in, hence from now I'll be consolidating everything, pics, data, reports, etc. in this thread. I humbly present my Indigo Lights Mazda3 Skyactiv.
Modification list:
Power/MPG:
Cut-airbox SRI
JBR Skyactiv Panel Filter
Custom Magnaflow 11132 exhaust w/ 3.5" exit
Ford E-Focus Rear Motor Mount
Chassis/Suspension:
BC Racing ER Coilovers w/ custom digressive valving
Swift Springs 9kg/mm F
Hyperco Springs 650lbs R
SPC Rear Camber Arms
Corksport 28mm RSB
Hotchkis Billet Sway Bar Brackets
Corksport Rear Toe Links
Tri-Point Rear Endlinks
Powergrid Front Endlinks
GTSPEC Front Strut Tower Bar
Corksport Mid-Chassis Brace
Brakes:
Mazdaspeed3 front brake conversion
Mazda5 rear brake conversion
Stoptech Street Performance pad set for Mazdaspeed3 F/R
Stoptech stainless lines F/R
Edelbrock speed bleeders
Wheels/Tires:
Enkei NT03+M 18x10.5 +30 F/R
Bridgestone RE-11 285/30/18 F/R
Touge Factory hubcentric rings
Eibach 10mm spacer F
Adaptec 12mm spacer R
ARP extended wheel studs
Muteki SR48 Burning Blue Neon lugs
Exterior/Aerodynamics:
Garage Vary Replica Front Lip
BMSPEC birch plywood front splitter
240ZG Fender Flares (4x fronts)
Bayson R side skirts
SPMS P1 Spec Rear Wing
BMSPEC custom wing endplates
BMSPEC custom wing risers
BMSPEC custom rear diffuser + subframe
VG Sharkfin Antenna
Interior:
BC rear damper remote adjuster
Custom eccentric aluminum shift knob
Works Bell steering wheel hub
Momo Mod.08 steering wheel
Custom clamp mount for OEM airbag+horn
Lighting/Electrics/Misc:
Rustoleum Satin Black headlight housings
Hella Optilux Extreme Yellow 65W 9005 high beams
Hella Optilux Extreme Yellow 55W H11 low beams
SuperBrightLEDs 7443 turn signals w/ load resistor
Corksport LED Hatchback Brake Light
Brake light flasher circuit
Hella Supertones
Rear wiper delete
Chassis setup (will update numbers as I find information):
Front Dampers: 8 Bump/14 Rebound (clicks from hard)
Rear Dampers: 0 Rebound (clicks from hard)
Springs: 9.8k F/10.7k R, 6" all around (1/2" tall helper in front)
Front strut height setting: Max Low
Preload from Max Low (# turns): 2 FL / 4 Fr / 4 RL / 2 RR
Droop: 1.5" F/1.5" R
Front Sway: Stock
Rear Sway: 28.5mm bar @ 1025lb/in setting
Front Endlinks: +0" length from stock
Rear Endlinks: +1" length from stock
Bumpsteer Correction: None
Ride Height: 25.4" F/25.5" R (Fender-to-ground measurement; half tank gas, stock-diameter tire)
Camber: 2.5 F/2.3 R
Caster: 3.0 F
Toe: 0.00 F/0.02 R
----------------------------------------------------------------------------------------------------------------------------------------------------------------
10/5/2012: Story begins. I had a Graphite Mica 2012 Skyactiv3 before the current blue one, however the 6AT decided to leave gear as I was trying to leave the freeway. With techs not finding any error codes and Mazda not offering any help at all (too new of a problem), I decided to bite the trade-in depreciation and swap the 2012. Turns out, Sierra Mazda had a gorgeous 2013 Indigo Lights Blue fresh from the port. The specs were right, the negotiated price was fair enough, I jumped on it.
1/21/2013: 18x9.5 +45 with meaty tires? No problem. With a 1/2" fender pull and an Eibach 10mm spacer, it looks great. We just needed extended studs so I could actually drive lol.
The rear worked too, with space to clear in case of passengers, bumps, or going slammed for the show car look.
1/31/2013: Everything was going well so I pulled the trigger on a pair of custom 8mm spacers from Adaptec Speedware. I had Evasive Motorsports install some RX-8 10mm extended studs into my front hubs to allow the use of the spacer.
Upon driving the car though I found a LOT of rubbing when cornering, and isolated the problem to the fender/bumper junction. With a knife, a drill, and a little heatgun work we got that sorted out.
Useful trick I discovered: putting shims between the fender and bumper mounting bulkhead outwards will widen the entire face of the Skyactiv3. Way more clearance than before and cleaner looks to boot!
2/19/2013: Learned to hammer in my own fenders with a ball peen in order to move the last corner of metal (where the paint was rubbed off) out of the way.
Rubbing solved! At least on the 245's.
I started to drive canyon roads a lot more as it was fully functional despite the ride height, and not slow for the 340 treadwear RE760's. I learned somehow that I could flick out the tail without wiping out or any real screwup. Driving this thing is intoxicating! Entering a corner at 2x the speed limit is entirely safe and there is reserve grip left to avoid accidents.
----------------------------------------------------------------------------------------------------------------------------------------------------------------
Of course, it had to go wrong somewhere. Dom and I decided to have a run in the canyons, and everything was a blast up until we were about to leave the mountain, when a rock showed up out of nowhere (wasn't there during our scout run)! Long story short, the rock was 4" tall, I misjudged my own ride height/lack thereof. The rock seemed to deflect off my undertray into the front left wheel, shattering the rim and bending it upwards, bringing my strut clearance to zero and my night to a rather abrupt end. The broken wheel still hangs in Dom's garage.
My next week becomes pretty fun, as in the span of 72 hours I order -- and receive -- one new RPF1, four new Michelin Pilot Super Sports (yep... caught the traction addiction) and generally prepare to have stuff overhauled....
----------------------------------------------------------------------------------------------------------------------------------------------------------------
3/09/2012: With my car repaired, upgraded (the Super Sports are BIG!) and somewhat up and running (and a chip in my front strut... -_-), plans commence for a custom axle-back exhaust. I hated how the stock exhaust system seemed to go full retard after crossing the rear axle line, not only turning a full 360 degrees but also dropping tubing size from 2" to 1.75":
So I did something about it, designing this:
Making sure Chris at Castro Motorsport knew what I was looking for. I spec'd 50mm piping all the way through in order to maintain high exhaust velocities at partial throttle, all in a bid to maximize partial-throttle torque and fuel economy.
Sorry for lack of pics (old host down), but it came out exactly as planned. I have just the right amount of aggression to let people know I exist, yet it's not obnoxiously loud and not super-deep like most options you'll see for this car.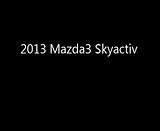 ----------------------------------------------------------------------------------------------------------------------------------------------------------------
4/13/2013: The Pilot Super Sports I ordered were not 245/35/18, but 255/35/18 as I wanted to avoid stretching tires. However, not only are they taller and wider than the RE760's but PSS also run wide on their own, effectively making it a 265-wide tire. Great if you can fit it, but terrible if you are already pressed for space like I am. Rather than banging more on the fenders, I raised the car back up using SWIFT springs, 8k/178mm/65mm up front and 6k/152mm/65mm in back. Picture by DomTheGhost of the front springs. Swift = orange, BC = black.
The old BC springs were 160mm long in front and 130mm long in back, so the new springs (178/152) necessitated a lot of collar adjustments in order to preserve my corner balance, damper preload/droop/static position and allow the springs to be wedged in there in the first place.
At the end of the day, the final ride heights that I'm sitting at now (averaged left/right because of corner balancing) (ground to fender measurement):
Front: 25.6" (~1.5 finger gap)
Rear: 26.0" (~2 finger gap)
There is still a good drop, but nowhere near extreme anymore. The car became stable to a point that my balance again shifted towards understeer, so I put the 24mm rear sway on the stiffer setting. I am thinking I may want to get a stiffer rear bar at some point but am pretty happy with where the car is for now.
4/21/2013: And here we are today. I do wish it were low still, but this setting is the fastest downhill I have tested so far and it is nice being able to clear speedbumps while toting passengers.
It's still quite understated looking and sounding, and the cops don't give me much attention for it.
Camber is -2.5F, -2.0R. With the underinflated tire pressures I like to run in the canyons it promotes progressive oversteer without rolling the tire onto its sidewall and possibly damaging it.
I will stop here for this first post.
All updates from here on out will be full-flavored! To continue reading my story you'll have to scroll through all the pages of this thread, sorry!