Discussion Starter
•
#1
•
Hey guys,
So I installed the CS hangers for my exhaust, and the tech guy noticed that my exhaust tips were not straight, the left sticks out more than the right, also the hangers in the left is a little bit more diagonal than the one in the right which is straight, here are some pics that explain the situation better:
From Below: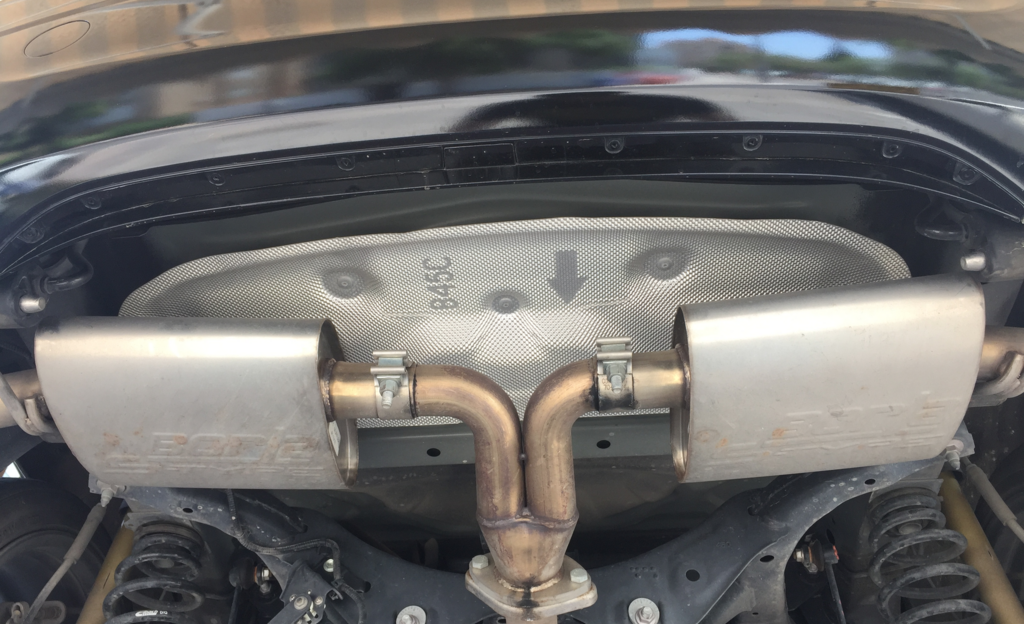 Left Side: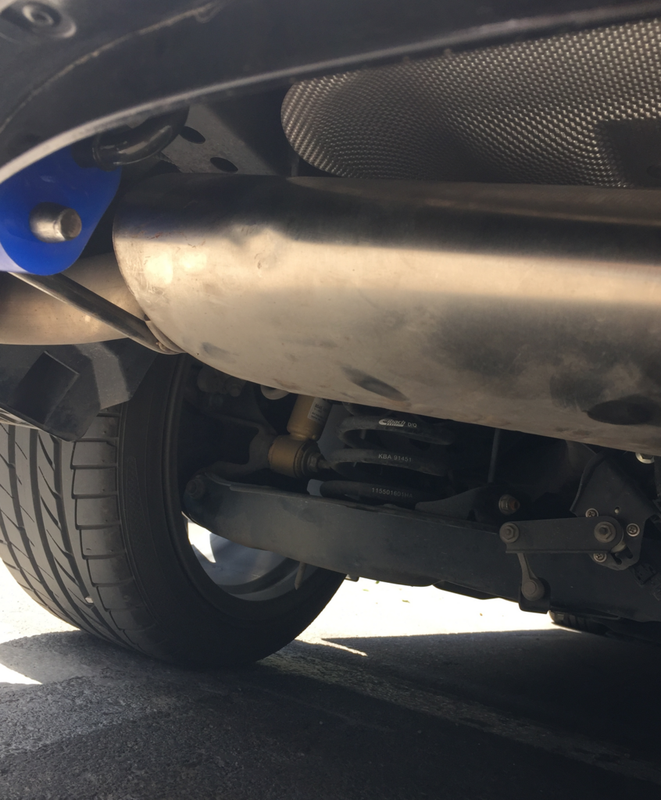 Right Side:
Back View:zAdx
Looking from the back the exhaust tips look aligned and at the same height but from the sides the left one sticks out a bit more: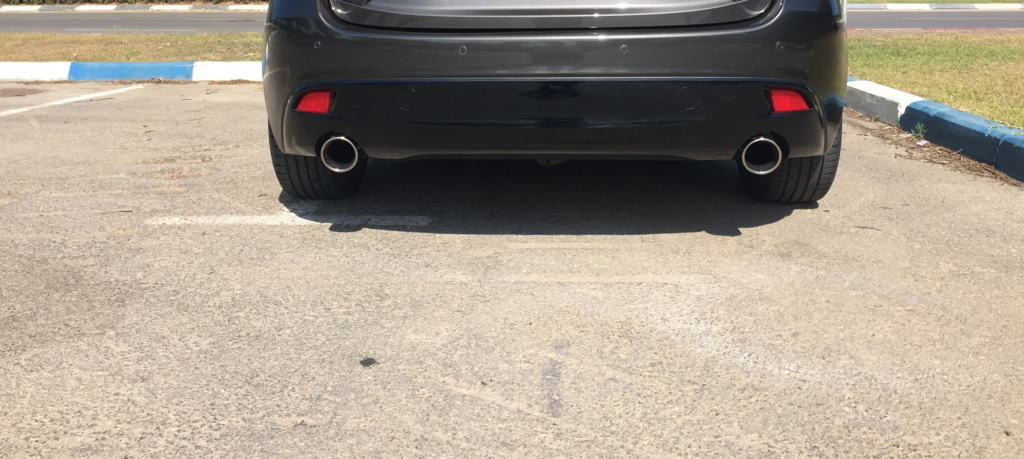 I loosened the clamp shells from both sides and try to play it with both muffler sides, but regardless of there position it would stick out the same way. I Also checked the 4 hangers point connections and they seem fine and not bent in any way.
So my question are:
1- it is possible to fix this that the left tip doesn't stick out more than the right?
2- Is this issue because the Y-Pipe assembly is connected to the flange not properly? Or perhaps the welding from the Y-Pipe is not proper, making the left side a little bit longer?
3-Does anybody else who has installed the Borla Exhaust experiencing the same misalignment issue?
I was not able to unscrew the Y-pipe piece that connect to flange, if it is that piece that is making the problem then I'm planning to go to the place where they installed the exhaust for the first time so they can actually straighten up properly but I would like to check with you first what you think.
As always I'm ery thankful for any input
Cheers!