EDITED OP
Hey all,
Been a while since I posted here, but figured I share with everyone what I've been doing to the ms3.
I traded my 2010 mz3 for a 2013 ms3 with tech package back in May/June of 2013. i love how it drives and handles itself. aside from the torque steer I absolutely love the car. Here's a picture of when I first bought the car
Since then I haven't really done anything to the car other than the LED interior and exterior lights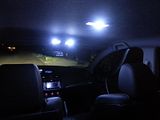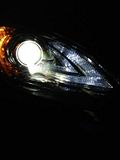 Before SEMA I bought some BC coils and bought some SPC rear arms during black friday and installed them over the weekend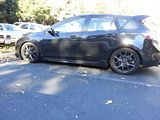 No more hellflush status like my previous 3
dropped about an inch and half in the front, the rears need to be dropped a little bit more to level with the front and still need to align everything back which I have scheduled for this Friday. For you Cali Bay Area peeps, I go to AutoRnd in Fremont the only place I trust my car with.
I haven't touched anything in the engine bay yet or have even bothered with performance parts yet. Reason being that I want to get all suspension and appearance mods out of the way first before tinkering with performance, if i was to upgrade performance. I absolutely love how the car feels as it is and the current power it produces.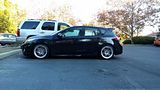 18x9 RPF1
UPDATED OP
It's been a while since I've posted. Much has changed since the last time, I've started with some go fast bit. Since then I've added a Corksport Test pipe, no pictures unfortunately. CP-E Tritton SS catback exhaust, Cobb AP, Autotech internals, JBR RMM. Still waiting for some time to install the JBR TIP and SRI.