my 3 totaled
recently my 12 mazda3 HB sky manual was wrecked on the way to the city. my mom and I were in my car on a 4 lane divided highway.
we were headed north bound about 110pm on a sunny day. i was in the slow lane behind a purple ford ranger. In the fast lane was a loaded lumber truck, an equinox and a chevy cruze. we rounded a turn going 50 mph in a 65 zone. both of us were watching the guy in the cruze eating a wendys cheese burger. he dropped back about 5 car length from the equinox while going around the turn, i signaled and merged over. traffic was slowly passing the old man in the ford. i shifted from 6th to 4th but we hadn't speed up( as i was kinda tailgating the equinox) and I saw the cruze in the left mirror( im in the far left lane.) he swerved to the left more and hit the cable guide wires in the center which jerked him right ( me still doing 50 mph), right into me. he pit maneuvered me! I spun around once into the cables with the right rear the it launched me around and i went through them and into the grass almost making to the other lanes. the chevy stopped in the cables. i was a little shook up and my mom never even spilled her coffee. no witnesses stopped!
at 31 yrs old i have never totaled a car or been in a big wreck. the driver in the other car claimed i came over on him( 4th totaled car in 6 years for him) but it was called no fault since we both had the same insurance company.
the little mazda held up great, the cables did rip the steering rack from the car, so you could just spin the wheel with no resistance. the cop even yelled ( not yelled spoke sternly) at me for going through the cables. she stated that was no suppose to happen and i wasn't allowed to do that. i replied in a smart tone that i didn't do it on purpose and the issue was dropped.
In my car there was no hard hits that i felt, i did feel the seat belt jerk me back. i also bent the seat track when we jumped the ditch in the middle of the median sideways.
i think the guy was mad i got in front of him, dont know why we were still going slow. i think he intention was just fly up to my rear bumper but he gained too much speed on us, as we were still holding steady speed. he he panicked at last moment. but maybe he should of been eating and driving either.
now picture time.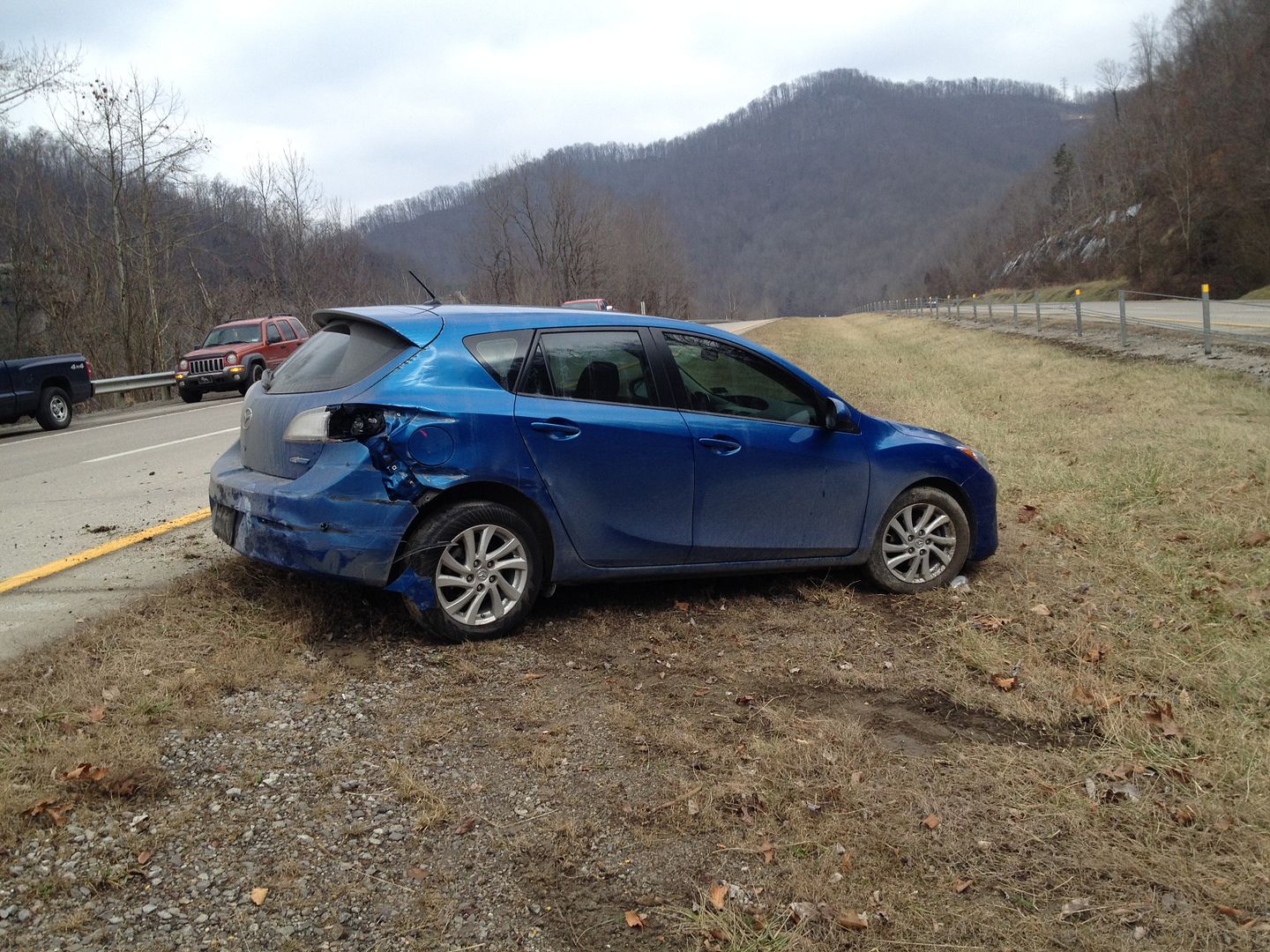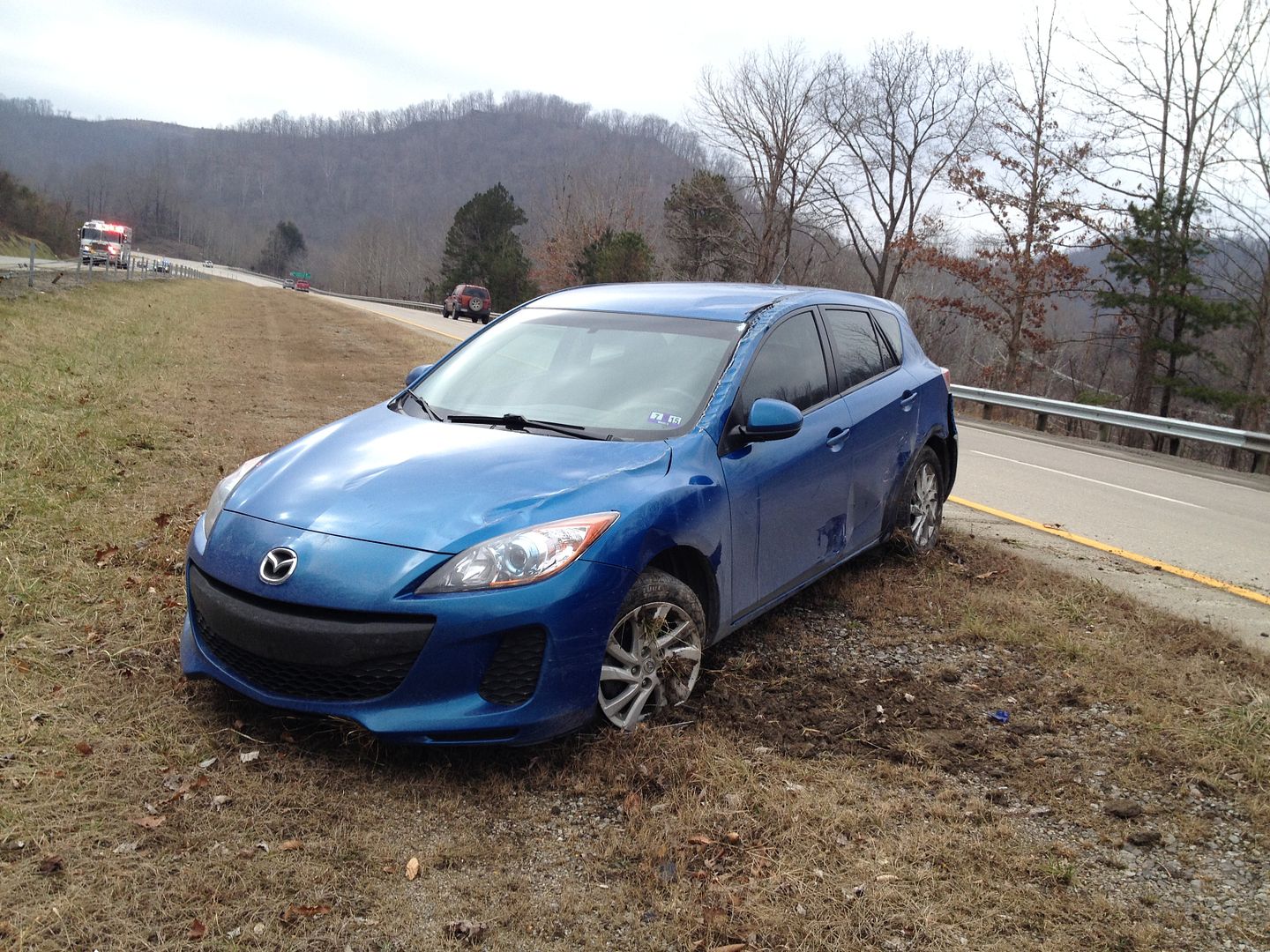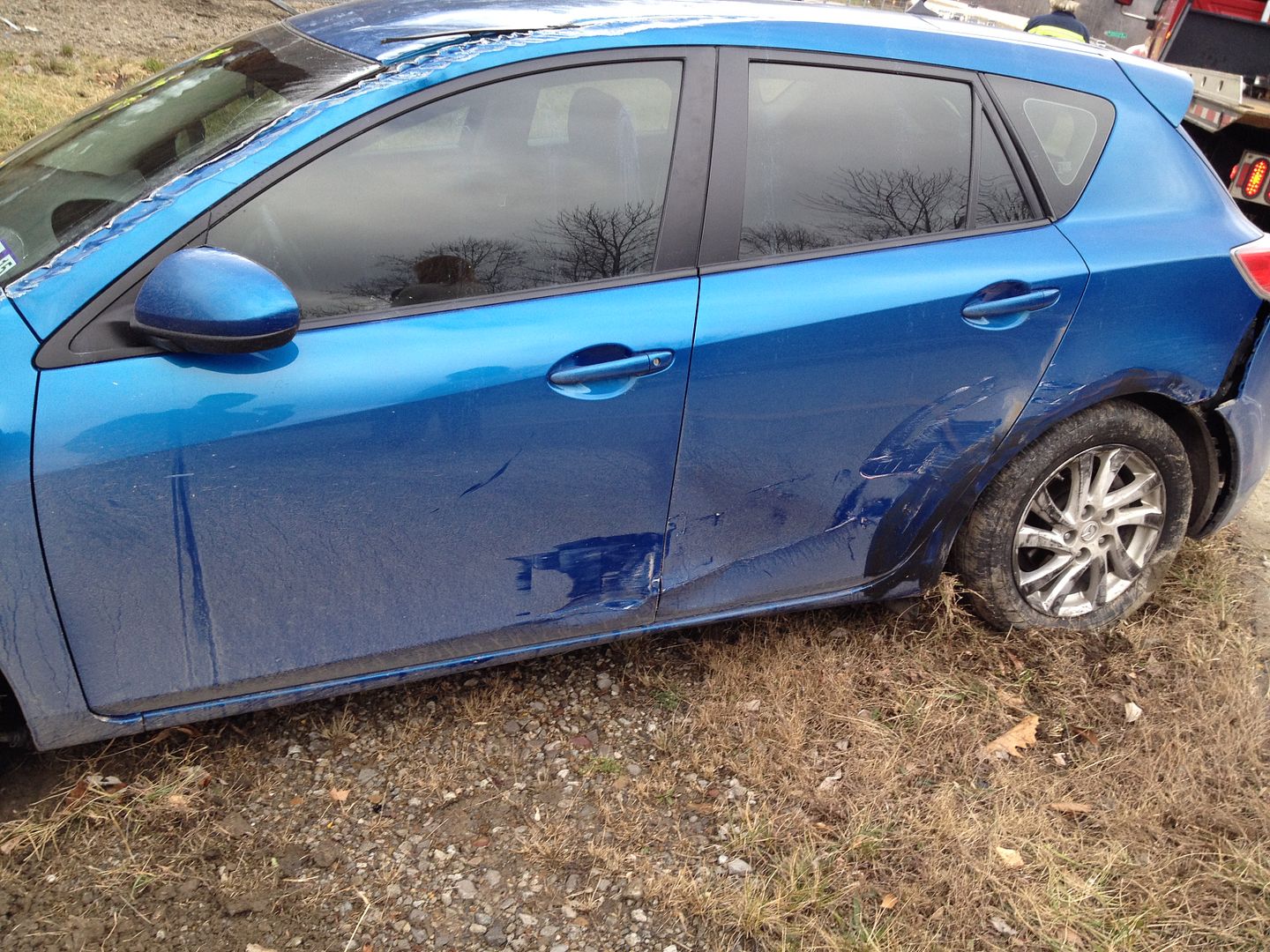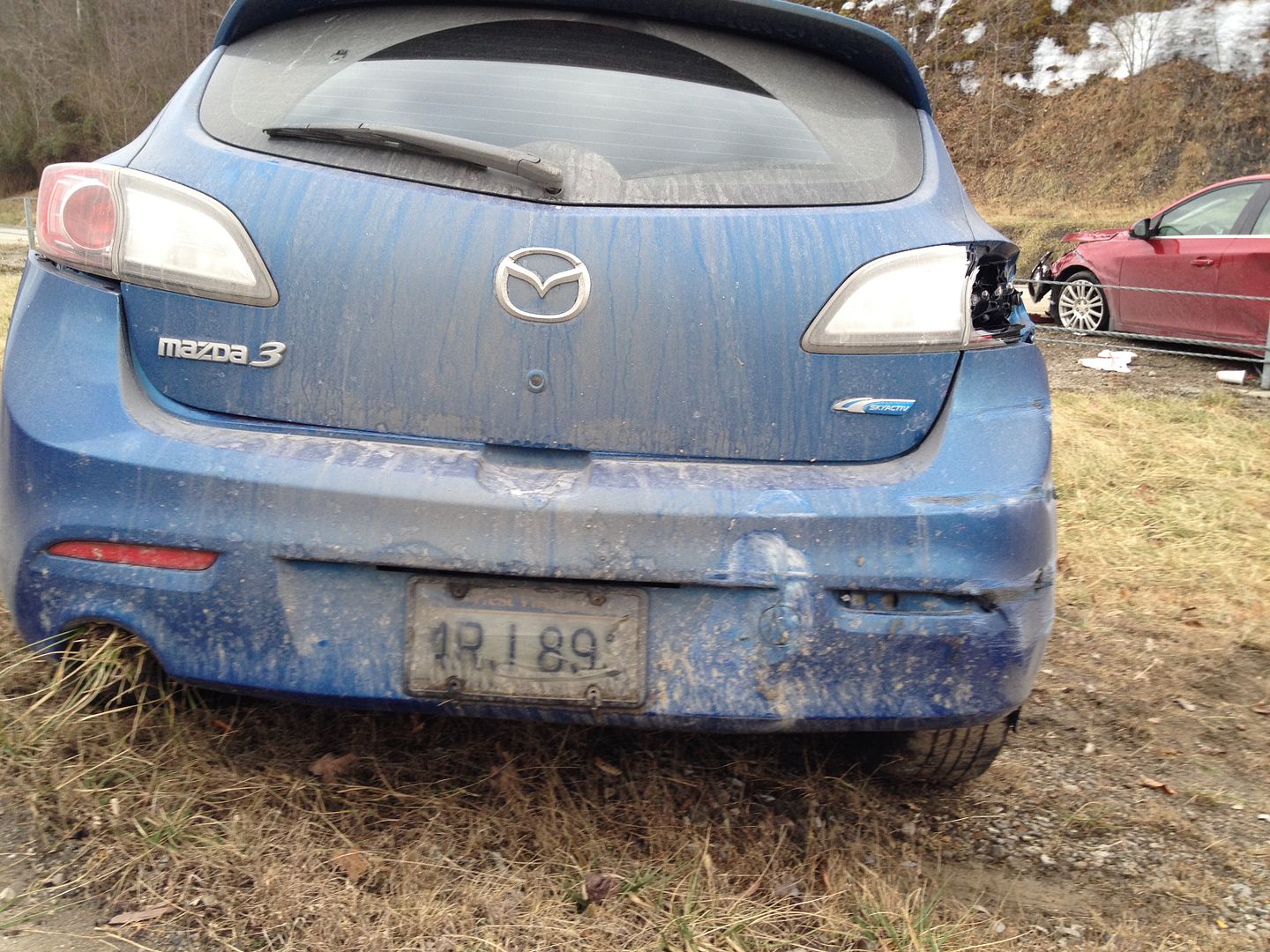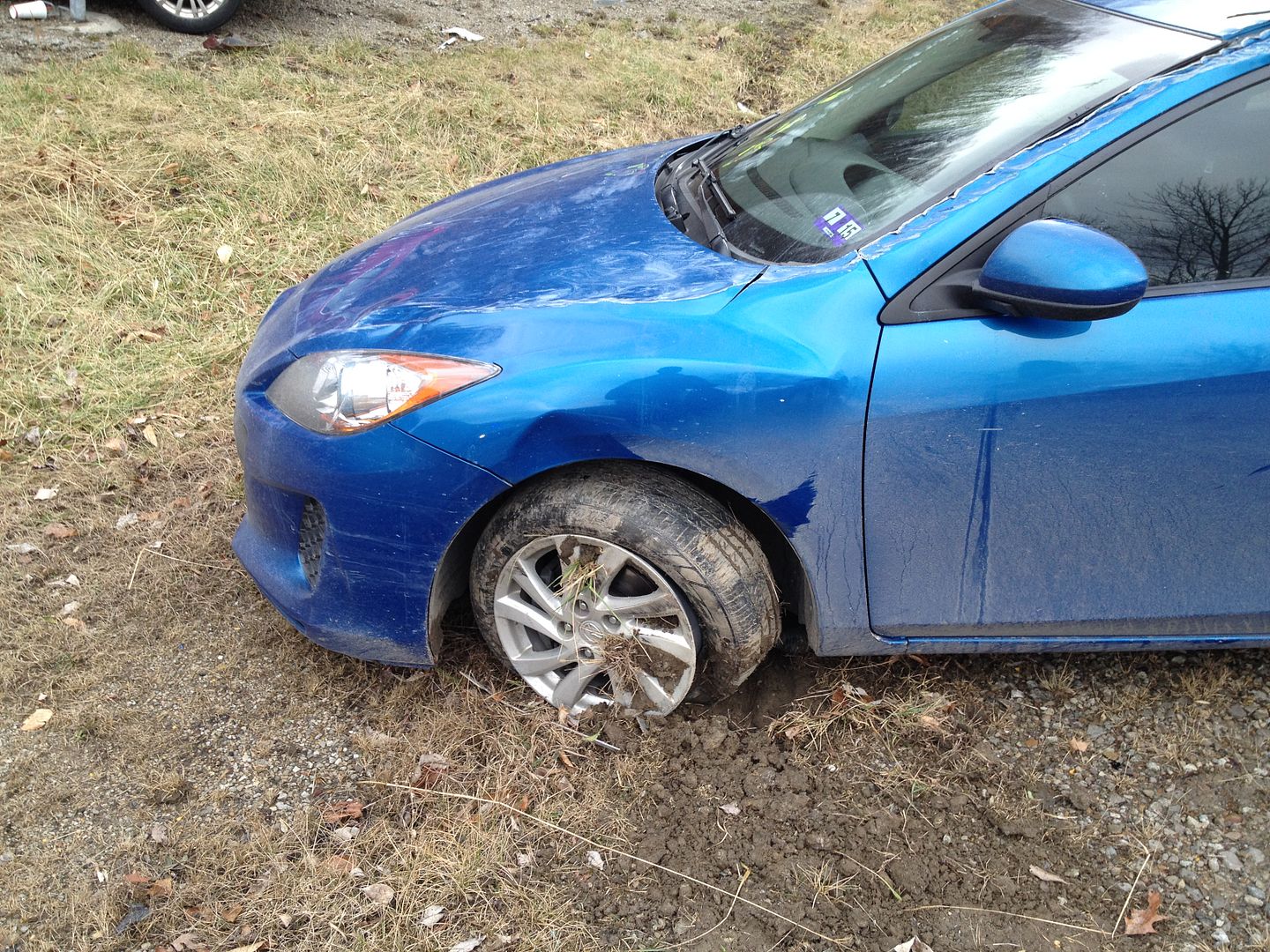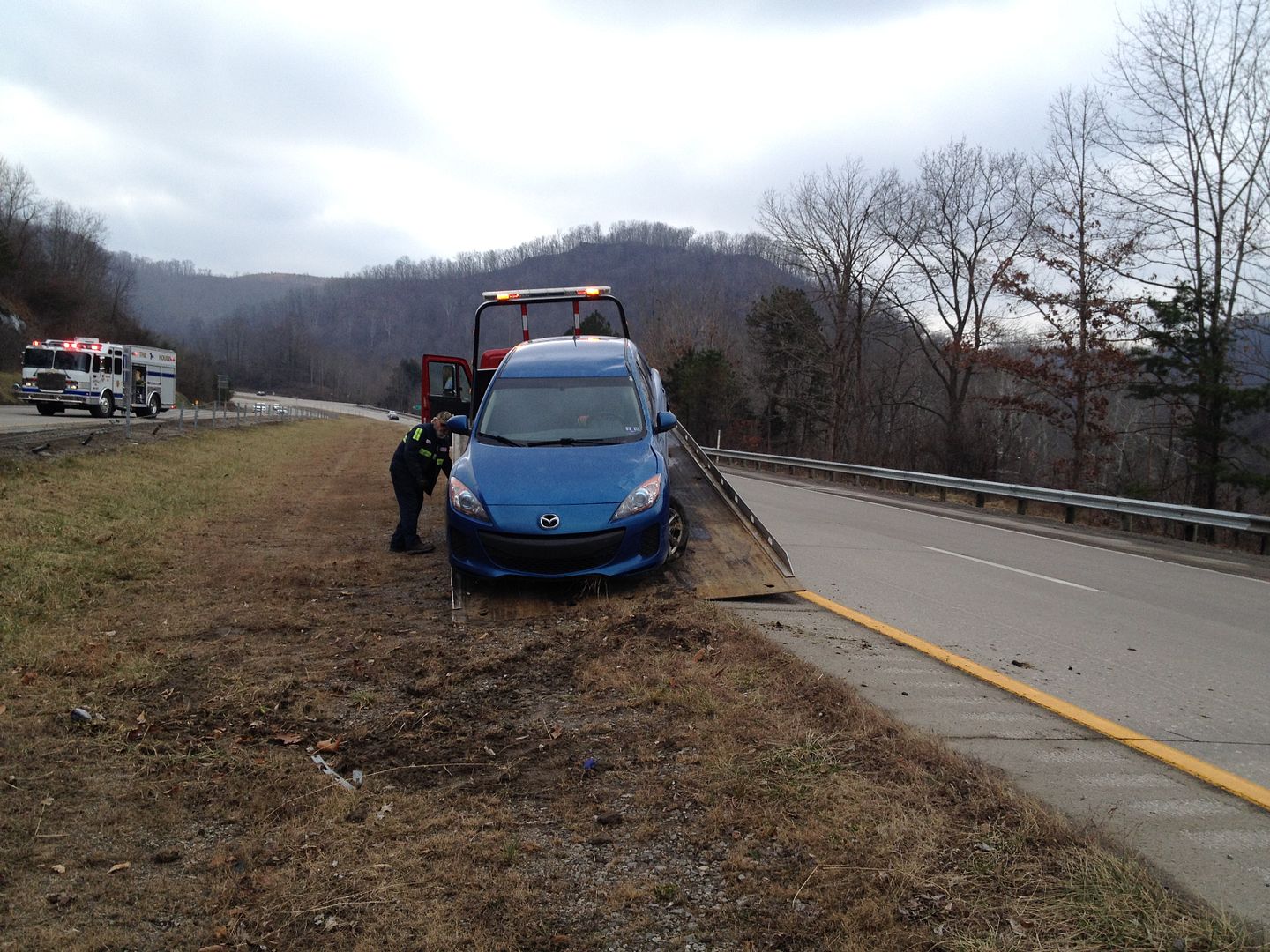 [URL=http://s227.photobucket.com/user/justinnelson_01/media/008_zpsd6ea07ce.jpg.html]
detailed pic of where i went under the cables.