Discussion Starter
·
#1
·
...and so it begins...
As promised, I was going to 'rip out' my headlights, bake 'em and paint 'em. Clearly I plan to follow through (nana)
For those of you who are impatient and cant wait to see how its done, check out the video I did on my '09 R3 headlights...
I absolutely HATE the chrome and amber nonsense in the 2010 headlights, the mission here... ELIMINATE IT. Today, the plan was to just get everything apart, out of the car. I will be posting pictures as I go along as well as a video of the process.
1. Remove 3 wheel well clips (with a phillips then small flathead) and 1 small 8mm bolt that attach to each side of the bumper.
2. Remove all 8mm and 10mm bolts under the bumper.
3. Remove all clips on top of the bumper and screws.
4. starting at the wheel wells, pull the bumper straight out and it will "snap" out of the clips (dont worry nothing breaks).
5. Pull the entire bumper out a few inches and gently lay it on the ground, right side up. You may need someone to hold it while you undo the foglight wiring.
6. Remove all foglight wiring, unplug the harnesses and clips and the bumper comes off.
7. Remove 3 bolts, and one plastic screw per headlight and unplug the single headlight wiring harness and out slides each headlight.
Todays photos are as follows...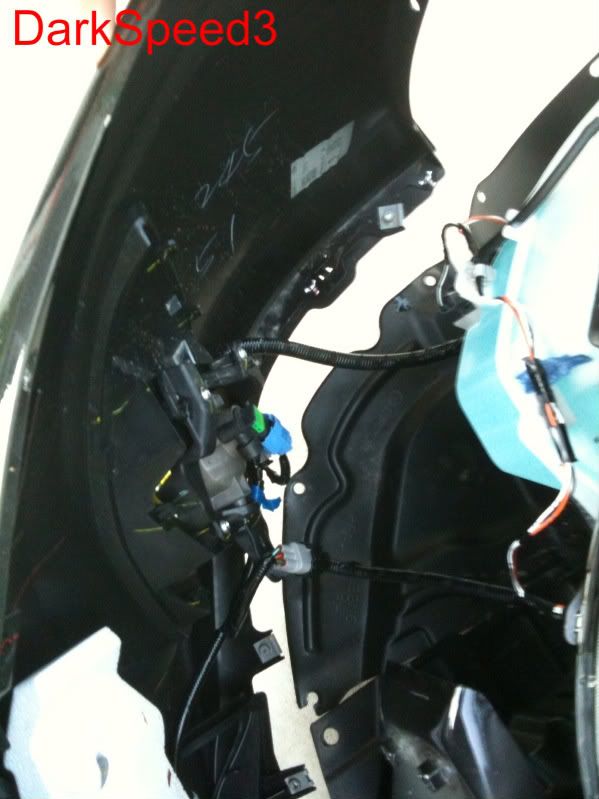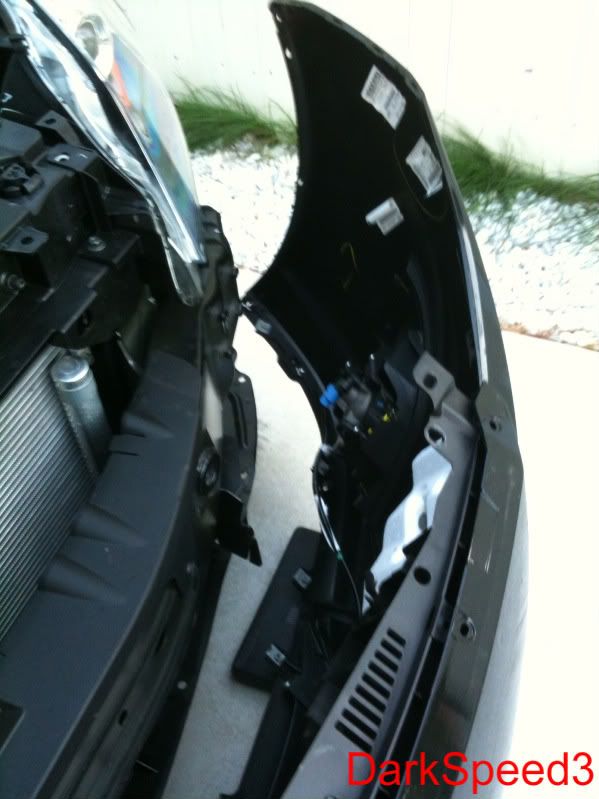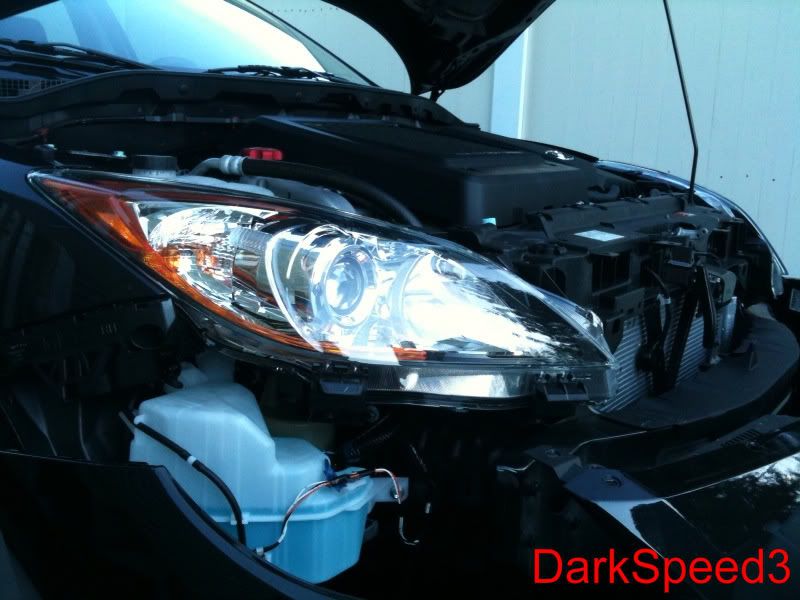 The wimpy horn...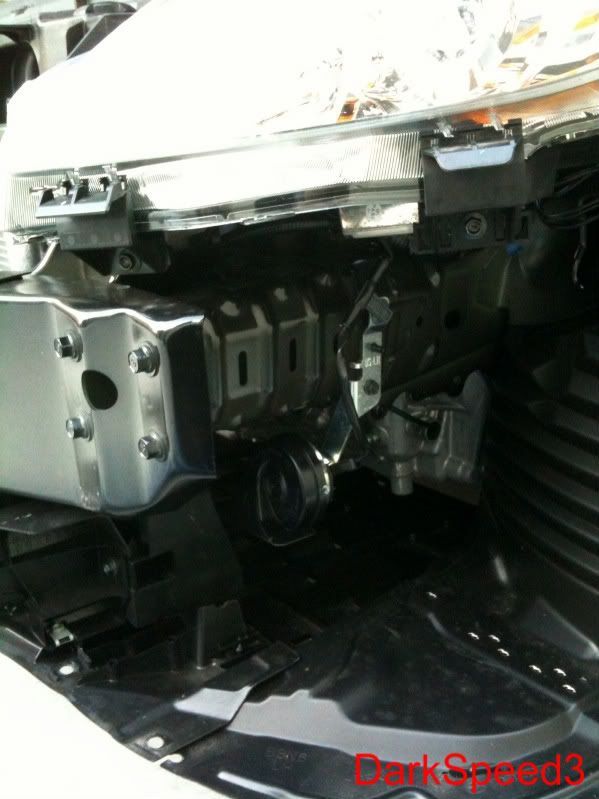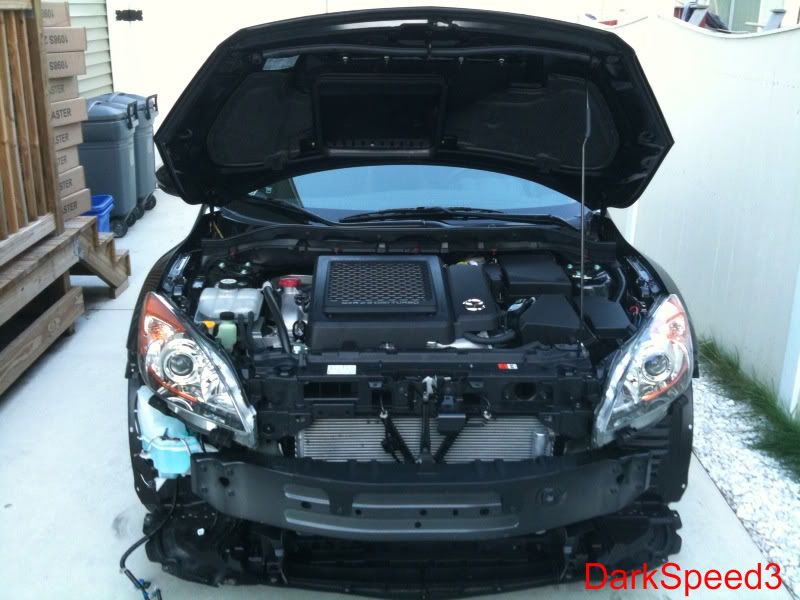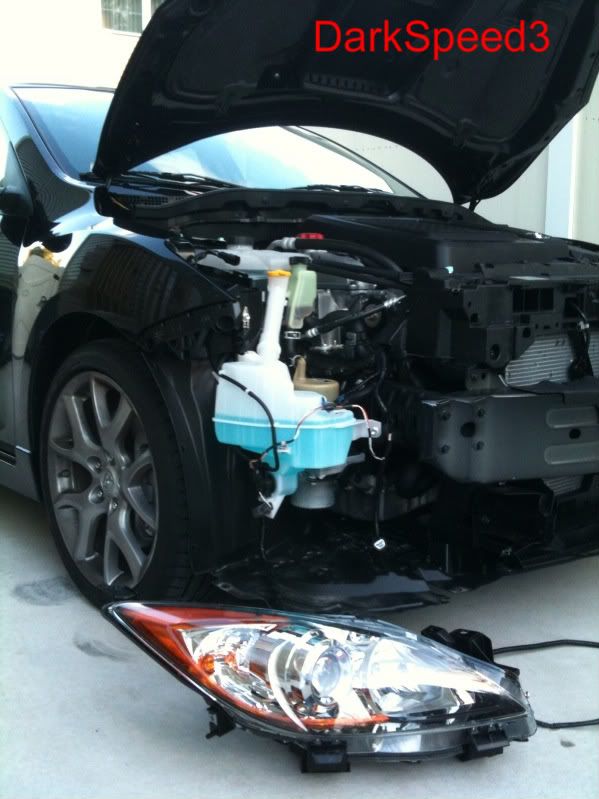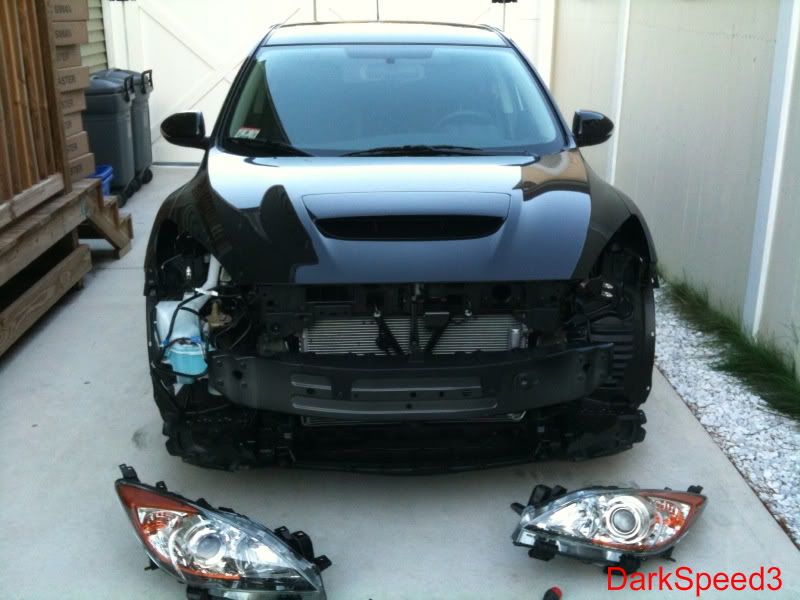 All hardware removed
Rain is on the way. Gotta keep that wiring dry.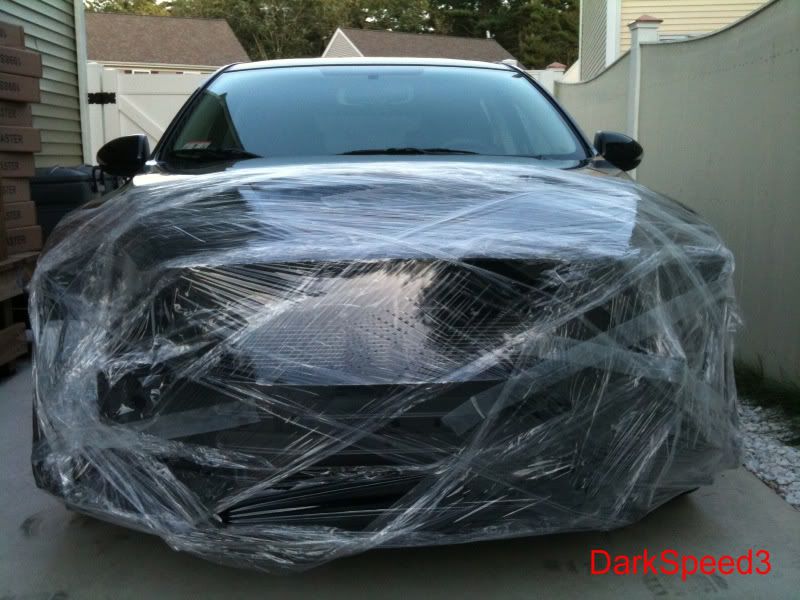 Subscribe and watch the progress daily.
If you have any questions feel free to ask.
If you like what you see please
click "thanks"
. I'd appreciate it =)