-----------------------Updated 7-29-12-----------------
Went a little bit lower in the front. Kept the rear as is since I still frequently have a car full an my fenders are unrolled :sad 1: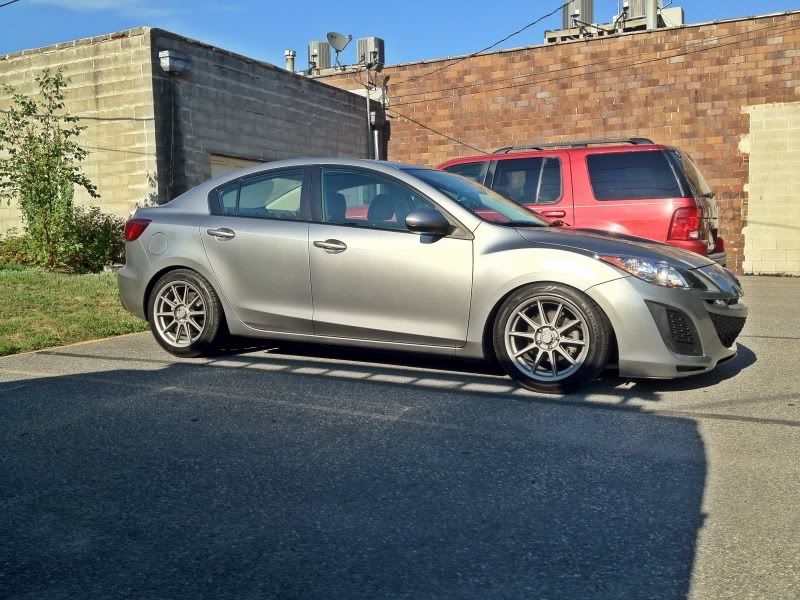 Picked up a set of 3mm spacers for the front to replace the 5mm I was using as well as some extended thread splined lugs. The extended thread part also allowed me to be able to run a 8mm spacer in back to balance the flushness front to back.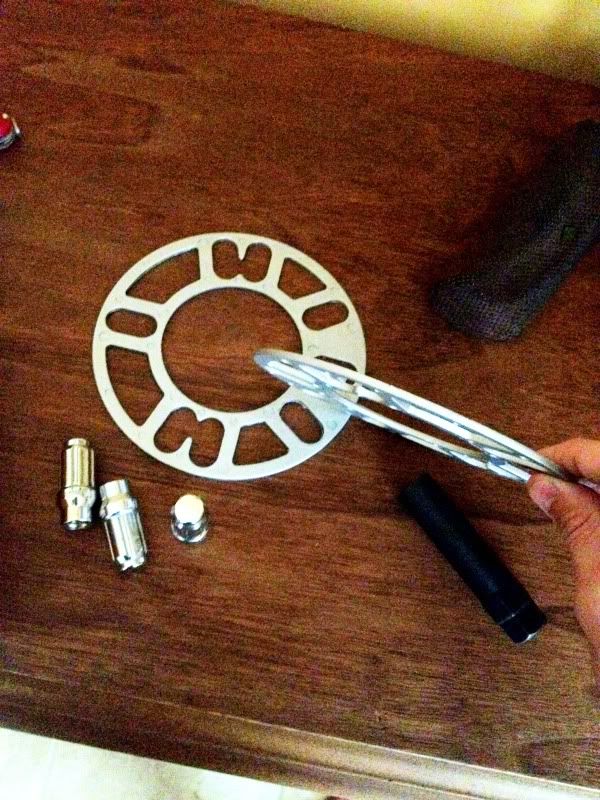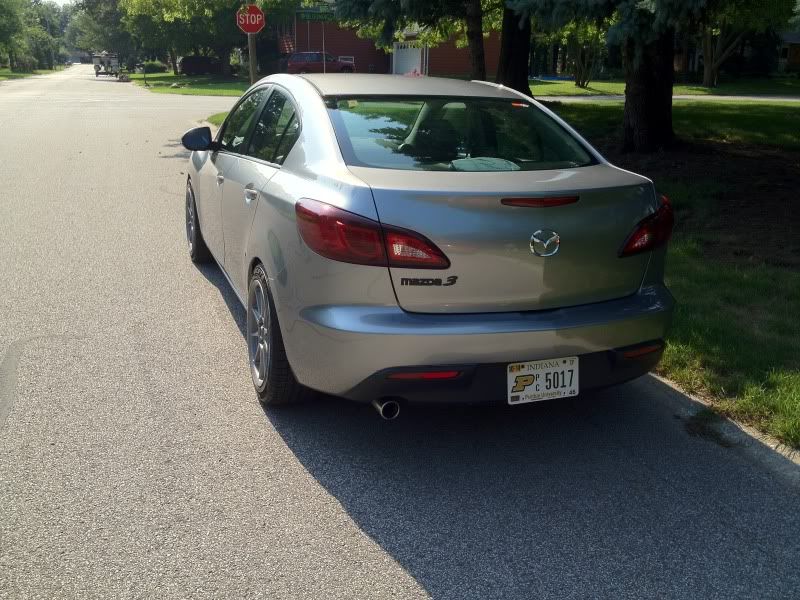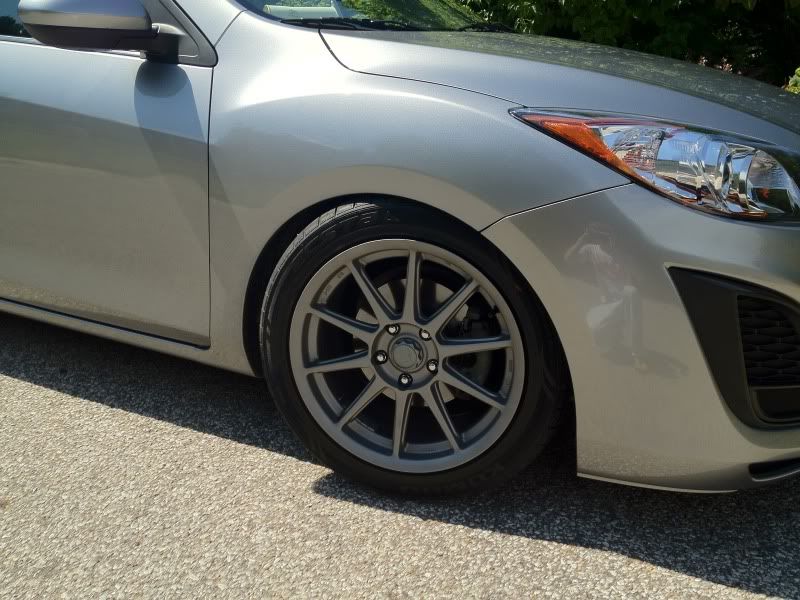 --------------original post----------------------
Nail in my stock tire spurred me to finally complete my summer set of wheels and tires. I plugged the hole since it was right in the tread, but as you can tell, there isn't much tread left anyways...
All mounted and balanced.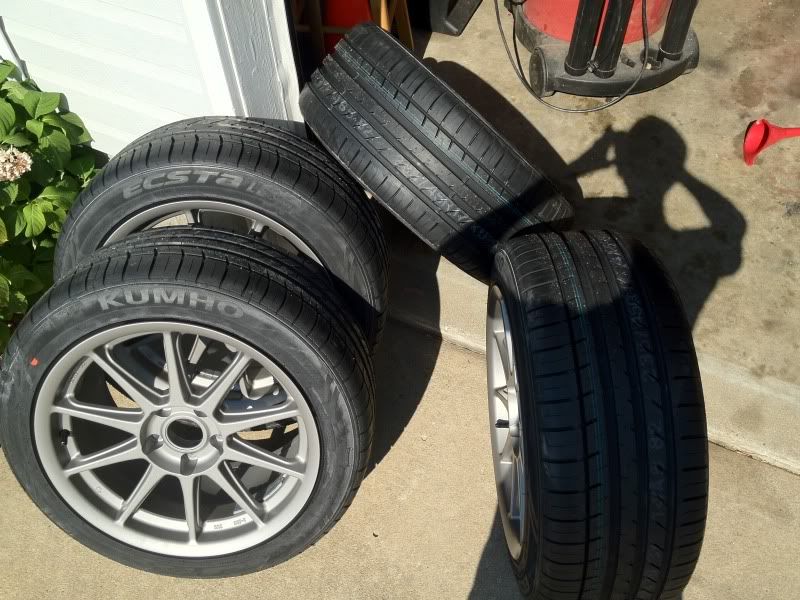 Front fitment is tight. I need spacers because I literally cant fit a credit card between the rim lip and the strut. I can actually hear the rubber "whisker" things from the brand new tire rubbing off lol.
Not much room from tire to fender either so when the coilovers and spacers get here, I'll need to "massage" the fenders a wee bit to make some room. Grips like no other though.